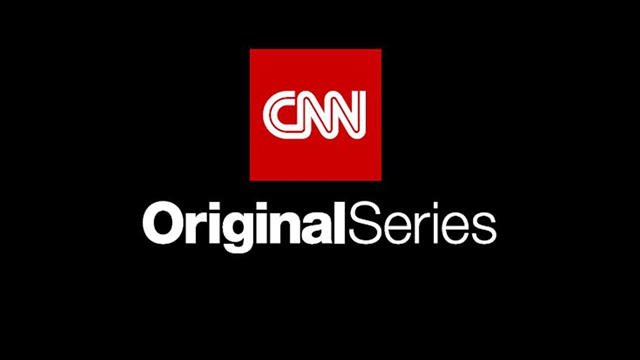 CNN Communications Press Releases
May 18th, 2016
CNN Greenlights Three New Original Series For The 2017 Programming Slate
Net also Picks Up New Seasons of Anthony Bourdain: Parts Unknown, This is Life with Lisa Ling, The Hunt with John Walsh, Finding Jesus, Death Row Stories, and The Wonder List with Bill Weir
CNN, a division of Turner, announced today three new Original Series launching in 2017, adding to its successful portfolio of high-quality, non-scripted programming.  Soundtracks: Songs That Defined History, The History of Comedy and The Nineties will join the previously announced new spiritual adventure series Believer with Reza Aslan, also launching next year.
Soundtracks: Songs That Defined History is an eight-part series executive-produced by Dwayne Johnson, Dany Garcia, Hiram Garcia, and Brian Gewirtz (Seven Bucks Productions) with Maro Chermayeff and Jeff Dupre (Show of Force) that will explore the music tied to iconic moments in history.  Every episode will cover a tragedy, triumph, or the start of a movement – and the music that came to define it.  From the March on Washington to the riots at Stonewall, the moon landing to Hurricane Katrina – music has played an integral part in celebrating, criticizing, and amplifying these seismic events in our collective history.  Soundtracks is produced by Show of Force and Seven Bucks Productions.
The History of Comedy is an eight-part series executive produced by Sean Hayes and Todd Milliner (Hazy Mills) and Emmy Award winners Mark Herzog and Christopher G. Cowen (Herzog & Company).  Episodes will explore what makes people laugh – from the Ancient Greeks, to Shakespeare, Vaudeville, to the biggest contemporary comedians, movies and TV shows.  The series will dig deep into topics like political humor and slapstick, featuring the voices that have made us laugh over the generations.  Using archival footage, original comedic material, interviews with comedy legends and luminaries, the series will showcase how the art form has evolved over the years.
The Nineties follows in the footsteps of previous CNN decade series The Sixties, The Seventies, and The Eighties.  Executive produced by Emmy Award-winning producers Tom Hanks and Gary Goetzman in association with HBO and Emmy Award-winning producer Mark Herzog, the eight-part series will highlight cultural and political milestones from the birth of the Internet to President Bill Clinton's impeachment that defined the decade.
The 2017 slate will also feature new seasons of returning CNN Original Series: Peabody and Emmy Award-winning Anthony Bourdain: Parts Unknown (S9 and S10), This is Life With Lisa Ling (S4), The Hunt with John Walsh (S4), Death Row Stories (S3), The Wonder List with Bill Weir (S3), and Finding Jesus (S2).  The current CNN Original Series lineup also includes United Shades of America with W. Kamau Bell, Morgan Spurlock Inside Man, The Eighties and  Declassified: Untold Stories of American Spies.
In four years, CNN has acquired or produced more than 300 hours of Original Series programming.  The content has attracted new and younger audiences, received multiple awards including the Emmy and Peabody, and garnered massive critical acclaim.
About CNN Original Series
The CNN Original Series group develops non-scripted programming for television via commissioned projects, acquisitions and in-house production. Amy Entelis, executive vice president of talent and content development, oversees CNN Original Series and CNN Films for CNN Worldwide.  Lizzie Fox, vice president of current programming, supervises production of all CNN Original Series.
###
Press Contact:  Heather Brown; 212-275-8428; Heather.Brown@turner.com
CNN Press Room: http://cnnpressroom.blogs.cnn.com