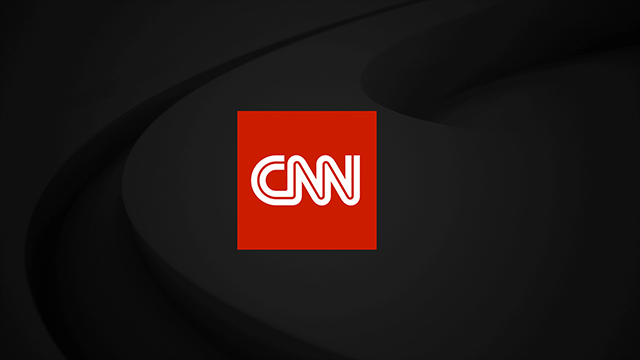 Awards
September 27th, 2023
CNN Worldwide Wins Network Record 10 News and Documentary Emmy® Awards Leading Night One
NEW YORK – (September 27, 2023) – CNN Worldwide celebrates a network record 10 Emmy® Awards in the 44th Annual News and Documentary Emmy® Award competition. The winners were announced this evening by The National Academy of Television Arts & Science in New York City.

CNN's diverse recognitions include the network's dynamic news coverage from Ukraine to Uvalde, CNN International, and CNN Digital.

Wolf Blitzer, CNN anchor, journalist and best-selling author received the Lifetime Achievement Honor for his legendary, 30-year career in news. The award was presented by Sam Feist, CNN Washington Bureau Chief and Senior Vice President.

The ceremony continues tomorrow night at 7:30pm ET at the Palladium Times Square Theater with documentary programming.

The 2023 CNN Worldwide News & Documentary Emmy® wins include:

Outstanding Live Breaking News Coverage  

• CNN Worldwide, Russian Invasion of Ukraine

Outstanding Continuing News Coverage: Short Form  

• CNN, Clarissa Ward: War in Ukraine

Outstanding Investigative News Coverage: Short Form  

• Anderson Cooper 360, Investigating Uvalde with Shimon Prokupecz

Outstanding Live News Special

• CNN, Live from the Capitol: January 6th, One Year Later

Outstanding Live Interview—Long Form  

• Amanpour, Russian Presidential spokesperson Dmitry Peskov interviewed by Christiane Amanpour

Outstanding Hard News Feature Story: Short Form  

• Anderson Cooper 360, 10-year-old trapped with the Uvalde school shooter repeatedly called 911 for help

Outstanding Live Interview—Short Form  

• Anderson Cooper 360, Uvalde Shooting, Anderson Cooper interviews Angel Garza

Outstanding Emerging Journalist  

• Selina Wang

Outstanding Direction: News  

• CNN, Live From the Capitol: January 6th, One Year Later

Outstanding Graphic Design and Art Direction: News  

• CNN Digital, The dangers of mercury in skin whitening products explained (As Equals)
###
About CNN Worldwide
CNN Worldwide is the most honored brand in cable news, reaching more individuals on television and online than any other cable news organization in the United States. Globally, people across the world can watch CNN International, which is widely distributed in over 200 countries and territories. CNN Digital is the #1 online news destination, with more unique visitors than any other news source. CNN's award-winning portfolio includes non-scripted programming from CNN Original Series and CNN Films for broadcast, streaming and distribution across multiple platforms. CNN programming can be found on CNN, CNN International and CNN en Español channels, on the CNN Originals hub on discovery+, on Max and for pay TV subscription via CNN.com, CNN apps and cable operator platforms. Additionally, CNN Newsource is the world's most extensively utilized news service partnering with over 1,000 local and international news organizations around the world. CNN is a division of Warner Bros. Discovery.
About Warner Bros. Discovery
Warner Bros. Discovery (NASDAQ: WBD) is a leading global media and entertainment company that creates and distributes the world's most differentiated and complete portfolio of content and brands across television, film and streaming. Available in more than 220 countries and territories and 50 languages, Warner Bros. Discovery inspires, informs and entertains audiences worldwide through its iconic brands and products including: Discovery Channel, discovery+, CNN, DC, Eurosport, HBO, HGTV, Food Network, OWN, Investigation Discovery, TLC, Magnolia Network, TNT, TBS, truTV, Travel Channel, Max, MotorTrend, Animal Planet, Science Channel, Warner Bros. Film Group, Warner Bros. Television Group, Warner Bros. Games, New Line Cinema, Cartoon Network, Adult Swim, Turner Classic Movies, Discovery en Español, Hogar de HGTV and others. For more information, please visit www.wbd.com.
Press Contact: