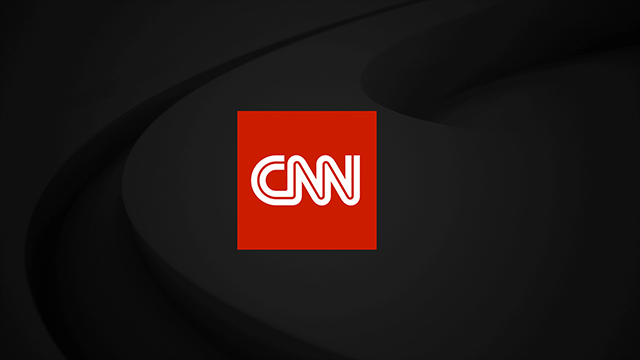 Ratings
September 26th, 2023
CNN Delivers Growth in Q3 2023 with Total Day and Weekday Prime Up Over Prior Quarter
TOP FIVE NETWORK IN ALL OF CABLE IN TOTAL DAY
CNN BEATS MSNBC IN DAYSIDE AND ON THE WEEKENDS IN DEMO
TOPS MSNBC IN DEMO IN SEPTEMBER
#1 IN DIGITAL NEWS EVERY MONTH OF 2023
YOUNGEST CABLE NEWS NETWORK
September 26, 2023 – CNN saw audience growth in the third quarter of 2023, up among total viewers from Q2 2023 in both Total Day (474k Q3 23 from 467k Q2 23) and Prime (M-Su, 607k vs. 590k). In the advertiser coveted P25-54 demo, CNN tied with MSNBC in Total Day in 3Q, but paced ahead OF MSNBC in September (86k vs. 84k). CNN also ranked as a top 5 network in all of cable in Total Day (#4) for the fifth consecutive quarter among P2+.
Ahead of a series of new programming debuts coming to CNN this fall, all of CNN's weekday prime shows posted gains among total viewers in Q3 vs. Q2, with primetime up +5% overall (678k vs. 648k).  The Source with Kaitlan Collins, which premiered on July 10, continued to deliver strong numbers. Since launch, the show is up +13% among P25-54 vs. CNN Primetime's 2Q average (143k vs. 127k), and +21% among P2+ (674k vs. 555k). Further, the show has grown its demo viewership since launching, with the last four weeks (8/28-9/22) up +11% vs. its first 4 weeks among P25-54 (7/10-8/4, 135k vs. 122k). It ranks as CNN's second highest rated live news show among P25-54 in Q3, behind only its lead-in Anderson Cooper 360.
In dayside, CNN continues to be a top destination for cable viewers, ranking #3 in all of cable among both P25-54 and P2+, +18% ahead of MSNBC among P25-54 (107K vs. 91k).
On the weekends, CNN beat MSNBC by a wide margin among P25-54 in Q3. In weekend Total Day, CNN was ahead by +45% (71k vs. 49k), marking the 37th straight quarter CNN has paced ahead of MSNBC, while CNN was ahead +48% in prime (74k vs. 50k), the 38th straight quarter.
Audiences also continued to turn to CNN as news around the world unfolded. CNN's live coverage of Donald Trump's federal arrest and arraignment for 2020 election interference (Thu, 8/3, 1p-5p) ranked #1 in all of cable (236k P25-54), ahead of Fox News by +30% (182k) and MSNBC by +21% (195k). Similarly, CNN's live coverage of Trump's arrest in Georgia (Thu, 8/24; 7p-10p) ranked #2 in all of cable among P25-54 with 475k (behind only the NFL Network), +10% ahead of MSNBC (433k) and +36% ahead of Fox News (350k). CNN's Georgia Election Probe Hearing coverage (Wed, 9/6; 1p-4p) ranked #2 in all of cable and #1 in cable news among P25-54 (153k), +9% vs. FXNC (140k) and +42% vs. MSNBC (107k). CNN has been #1 in cable news among P25-54 for all four of the former President's arrests.
CNN Originals programming also continued to perform well this quarter. CNN Films' Little Richard: I Am Everything (Mon, 9/4; 9p-11p) ranked in the top five in all of cable among P2+ in the time period (1.206 mil), more than triple MSNBC's audience (315k). It also ranked #2 in cable news among P25-54 (161k), more than triple MSNBC's audience (49k). CNN Original Series' See It Loud (9p-10p: 7/9-8/6) ranked #1 among P25-54, +57% ahead of MSNBC and +10% ahead of Fox News, and The Whole Story with Anderson Cooper (Sun 8p-9p, LTD: 4/16-9/24) ranked #2 in cable news among both P25-54 and P2+, ahead of MSNBC by +88% among P25-54 and +5% among P2+.
In Q3, CNN remained the cable news network with the youngest audience with a Total Day median age of 67 years, -3 years younger than both MSNBC and Fox News (70), ahead of the launch of CNN Max on Warner Bros. Discovery's preeminent streaming service debuting September 27.
Across CNN's Digital platforms, according to Comscore, CNN reached 130 million multiplatform U.S. unique visitors in August, with audiences up by double-digits MoM (+11%), retaining the #1 digital news platform ranking for more than seven years running. CNN's lead in unique visitors ahead of #2 CBS News increased by four million from July. Globally, CNN Digital also was the #1 digital news outlet in July with 149 million multiplatform global unique visitors, ahead of #2 BBC by twelve million (138 million). August domestic data and July global data is the most recent Comscore data available.
TV Source: The Nielsen Company. Based on most current Live+7 data. Total Day: 6a-6a, M-Su/M-F Prime: 8p-11p; Daytime: 9a-4p. Digital Source: Comscore Media Metrix® Multi-Platform, Custom-Defined List, Total Digital Audience, Jul '22, Worldwide, and Total Digital Audience – Desktop 2+ and Total Mobile 13+, Aug '22, US.
###
About CNN Worldwide
CNN Worldwide is the most honored brand in news, reaching more individuals on television and online than any other news organization in the United States. Globally, CNN is widely distributed and available in over 200 countries and territories. CNN Digital is the #1 online news destination, with more unique visitors than any other news source. CNN's award-winning portfolio also includes CNN Original Series, which develops non-scripted programming for television via commissioned projects, acquisitions, and in-house production. CNN Films produces, commissions, and acquires documentary feature and short films for theatrical and festival exhibition, as well as for broadcast and other distribution across CNN's multiple platforms. Additionally, CNN Newsource is the world's most extensively utilized news service partnering with over 1,000 local and international news organizations around the world. CNN is a division of Warner Bros. Discovery.
Press Contact
Emily.Kuhn@cnn.com