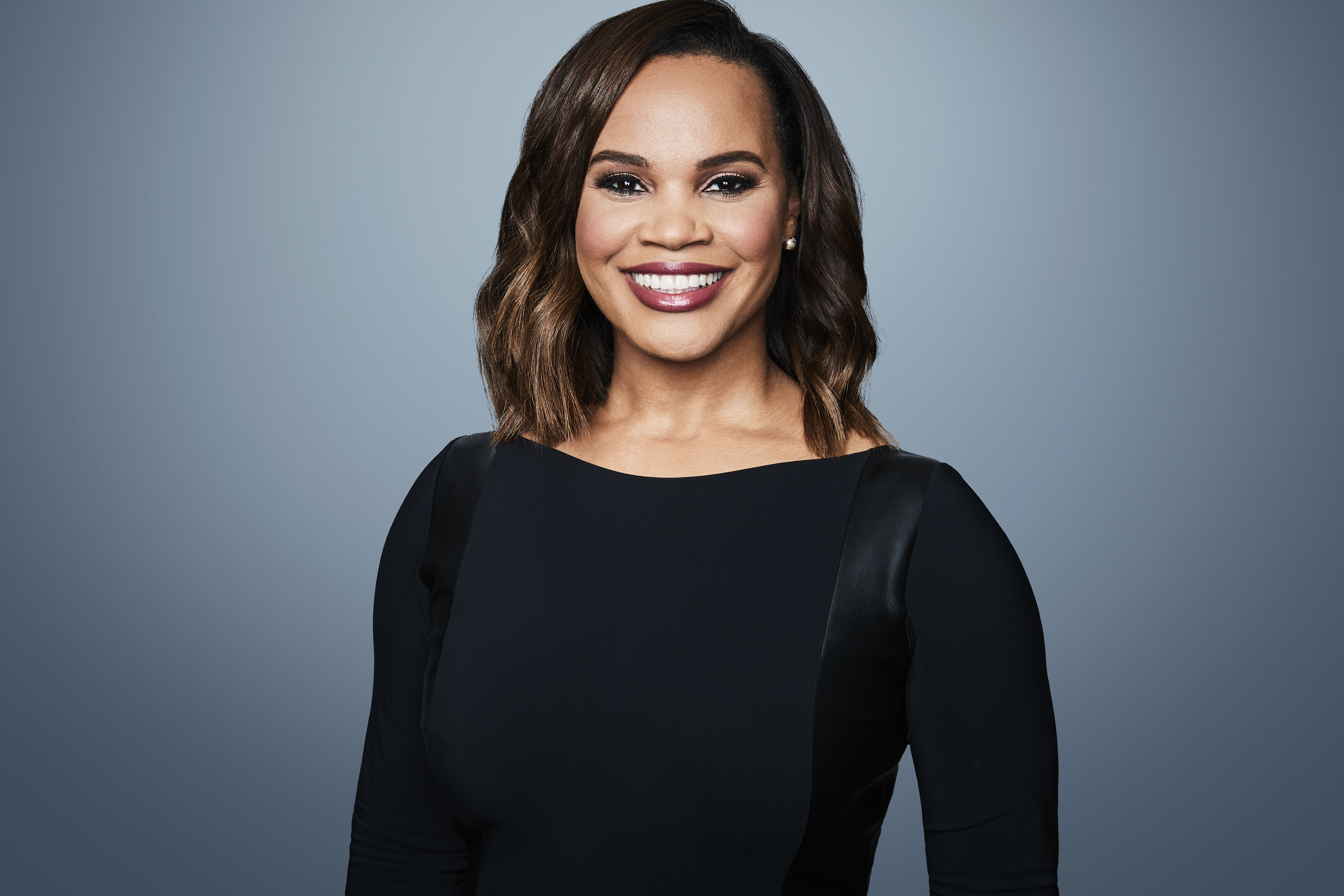 CNN Press Releases
May 5th, 2023
Laura Coates Promoted to CNN's Chief Legal Analyst
Laura Coates has been promoted to CNN's Chief Legal Analyst, the network announced today. Coates has played a central role in the network's extensive legal programming, serving as an anchor for CNN's prime time programs, hosting impactful specials and a CNN Town Hall. 
Coates, who will continue filling in as an anchor across CNN programming, was previously CNN's Senior Legal Analyst and is a well-respected constitutional expert, attorney, commentator, author, and former adjunct professor at the George Washington University School of Law. Her depth of experience and broad expertise has earned her acclaim across all media platforms for her objective, nonpartisan legal analysis.  Coates played a prominent role in CNN's coverage of the Supreme Court's decision to overturn Roe v. Wade, the January 6th hearings, the two impeachment hearings of President Donald Trump, hosting a special entitled "White House in Crisis: The Impeachment Inquiry."  She routinely covers high-profile criminal prosecutions and trials, including the trial of former officer Derek Chauvin, providing minute-by-minute detailed analysis of the trials that have captivated the nation, even reporting from the ground amid protests.   She recently hosted a primetime special featuring some of the nation's top lawyers on the criminal trial of Alex Murdaugh, moderated "Mayors Who Matter: A CNN Town Hall on Race and Covid-19," as well as a primetime special with law enforcement experts analyzing the police response to the mass shooting at Uvalde Elementary School.   
She is also the host of the award-winning daily "The Laura Coates Show" on SiriusXM's bipartisan P.O.T.U.S. channel where she interviews world leaders and politicians from both sides of the aisle and engages the audience with a lively discussion on the intersection of politics and the law.  She is the New York Times Bestselling author of Just Pursuit: A Black Prosecutor's Fight For Fairness.
A native of Saint Paul, Minnesota, Coates graduated from Princeton University's School of Public and International Affairs and the University of Minnesota Law School, where she serves on the Board of Advisors, before beginning her legal career in private practice. She practiced law in Minnesota and New York handling cases ranging from intellectual property litigation and First Amendment issues to Defamation and Media law. Called to public service, she transitioned from private practice to the United States Department of Justice, thriving as a federal prosecutor. She served as a Trial Attorney in the Civil Rights Division of the Department of Justice during the Bush and Obama administrations, specializing in the enforcement of voting rights throughout the country. She also served as an Assistant United States Attorney for the District of Columbia, prosecuting a myriad of violent felony offenses including drug trafficking, armed offenses, domestic violence, child abuse, and sexual assault.
###
CNN Worldwide is the most honored brand in cable news, reaching more people on television and online than any global news organization.
CNN Digital is the #1 online news source, with more unique visitors than any other news outlet. CNN's
award-winning portfolio includes non-scripted programming from CNN Original Series and CNN Films for broadcast, streaming and distribution across multiple platforms. CNN programming can be found on CNN, CNN International and CNN en Español channels, on the CNN Originals hub on discovery+, on HBO Max and for pay TV subscription via
CNN.com
, C
NN apps and cable operator platforms. Additionally, CNN Newsource is the world's most extensively utilized news service partnering with over 1,000 local and international news organizations around the world. CNN is a division of Warner Bros. Discovery.