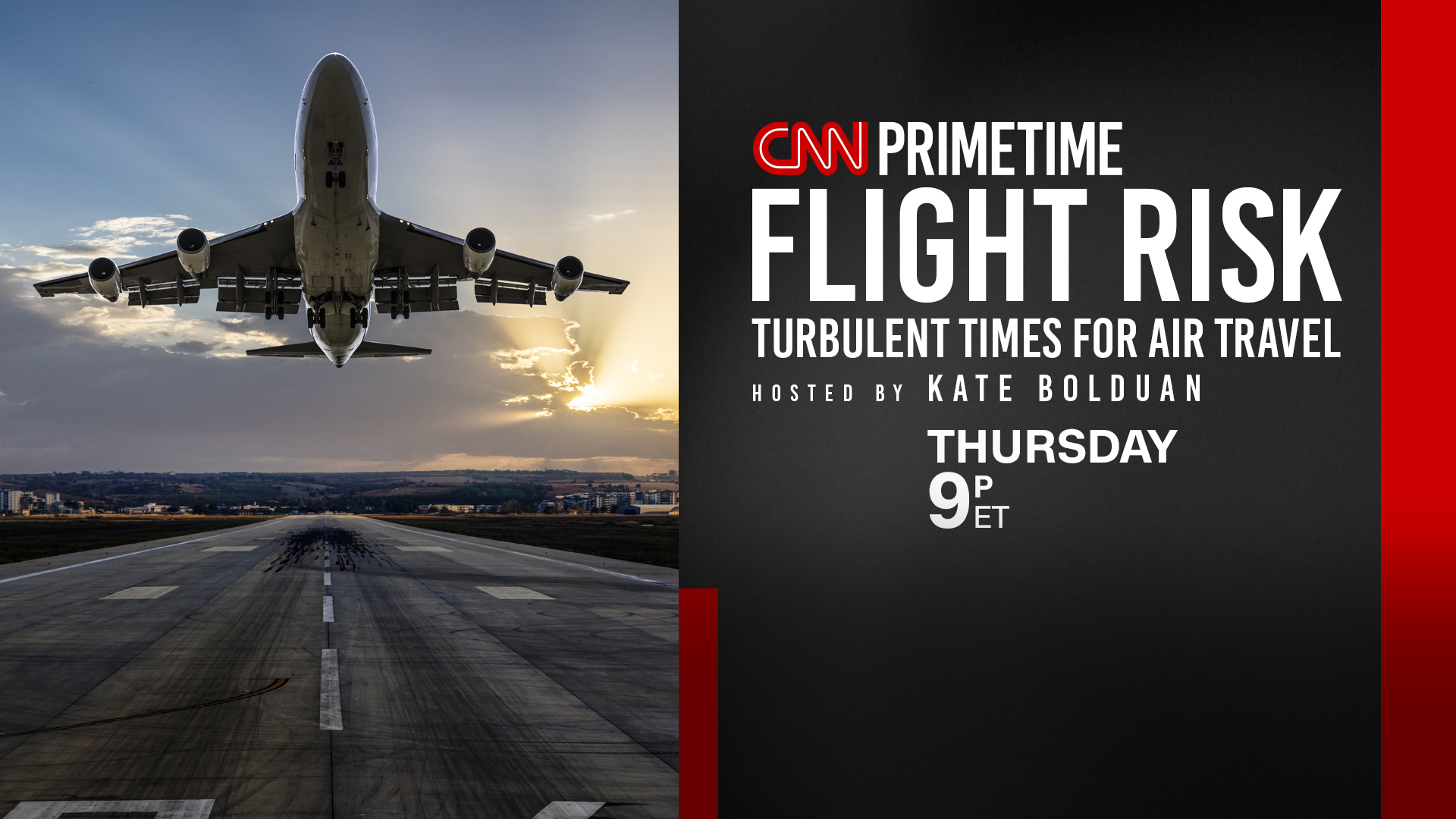 CNN Communications Press Releases
March 14th, 2023
CNN PRIMETIME: FLIGHT RISK – TURBULENT TIMES FOR AIR TRAVEL
HOSTED BY CNN ANCHOR KATE BOLDUAN
 
THURSDAY, MARCH 16 AT 9PM ET ON CNN AND CNN INTERNATIONAL
Following the news events of near plane collisions and dangerous turbulence, CNN will air a one-hour special taking an in-depth look at the recent troubles in America's aviation industry on Thursday, March 16 at 9pm ET.
CNN anchor Kate Bolduan, along with CNN correspondents Omar Jimenez and Pete Muntean, will give viewers an inside and simulated perspective of what pilots and air traffic controllers, flight attendants and passengers have to contend with during such emergencies. Captain Chesley Sullenberger will be among the pilots, flight attendants and passengers weighing in on the path forward.
CNN Primetime: Flight Risk: Turbulent Times for Air Travel, will stream live for pay TV subscribers via CNN.com and CNN OTT, and mobile apps under "TV Channels," or CNNgo where available. CNN Primetime is also available On Demand beginning March 17 to pay TV subscribers via CNN.com, CNN apps, and Cable Operator Platforms.
###
About CNN Worldwide
CNN Worldwide is the most honored brand in cable news, reaching more individuals on television and online than any other cable news organization in the United States. Globally, CNN International is the most widely distributed news channel. CNN Digital is the #1 online news destination, with more unique visitors and video viewers than any other news source. CNN's award-winning portfolio also includes CNN Original Series, which develops non-scripted programming for television via commissioned projects, acquisitions and in-house production. CNN Films produces, commissions and acquires documentary feature and short films for theatrical and festival exhibition, as well as for broadcast and other distribution across CNN's multiple platforms. Additionally, CNN Newsource is the world's most extensively utilized news service partnering with over 1,000 local and international news organizations around the world. CNN is a division of Warner Bros. Discovery.