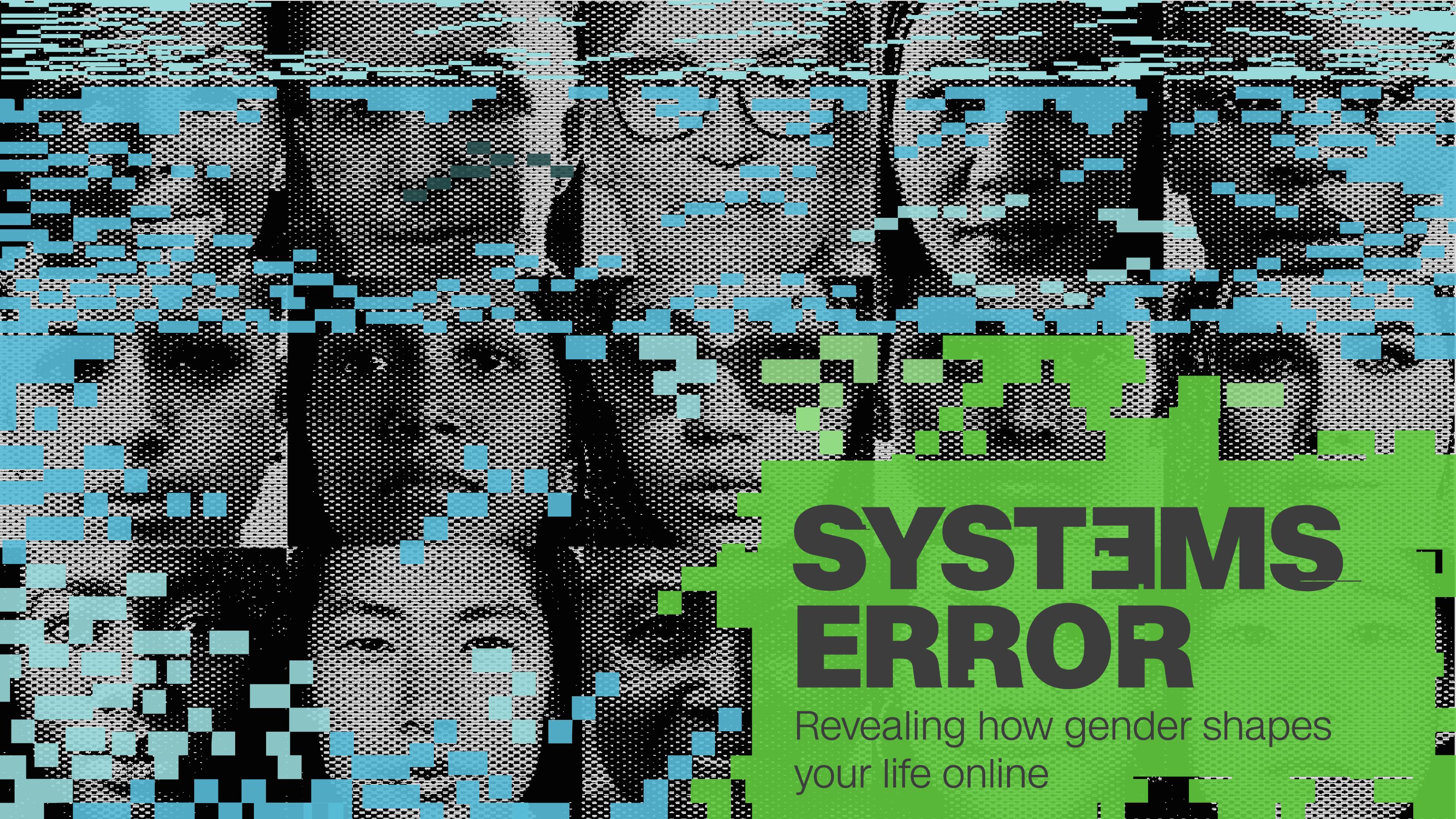 CNN Digital
February 7th, 2023
CNN AS EQUALS LAUNCHES NEW INVESTIGATIVE SERIES, SYSTEMS ERROR: REVEALING HOW GENDER SHAPES YOUR LIFE ONLINE
Today, CNN As Equals launched Systems Error: Revealing How Gender Shapes Your Life Online, a new series aiming to provide a view through the eyes of women, non-binary and LGBTQ+ people as they navigate the digital world, highlighting the fact that patriarchy and misogyny experienced in the "real world" persists online and is arguably greater.
Through compelling human interest stories that cast a spotlight on the experiences of millions of people – especially those outside the West – As Equals will use a global network of sources and reporters to investigate why women and gender minorities are more likely to face online violence; expose how inequality manifests through digital technologies and platforms; and reveal how some marginalized communities are creating a more inclusive internet. The team will publish distinctive reporting, investigations, interactive features, short documentaries and data analysis to immerse audiences in these stories.
The series is launching with a special investigative report about supporters of Myanmar's unelected military government doxxing and abusing women who are vocally opposed to the coup by sharing sexual imagery without their consent and using gendered hate speech to silence them.
As a new addition to CNN As Equals' expansive journalism, accessible guides will be available to help readers learn more about the risks of life online and steps they can take to have a safer online presence. Throughout the series, there will also be opportunities to engage with CNN reporters, tech and gender experts and more to further the dialogue about the reporting in virtual and in-person environments.
Join the global conversation on social media by using the hashtag #CNNSystemsError.
Launched in January 2018 and expanded in 2021 with a three-year grant from the Bill and Melinda Gates Foundation, the As Equals mission is to reveal what systemic gender inequality looks like. With stories on under-reported issues in under-reported parts of the world, told by underrepresented voices, As Equals spotlights taboo subjects and aspires to effect change.
About CNN Worldwide
CNN Worldwide is the most honored brand in cable news, reaching more individuals on television and online than any other cable news organization in the United States. Globally, CNN International is the most widely distributed news channel. CNN Digital is the #1 online news destination, with more unique visitors and video viewers than any other news source. CNN's award-winning portfolio also includes CNN Original Series, which develops non-scripted programming for television via commissioned projects, acquisitions and in-house production. CNN Films produces, commissions and acquires documentary feature and short films for theatrical and festival exhibition, as well as for broadcast and other distribution across CNN's multiple platforms. Additionally, CNN Newsource is the world's most extensively utilized news service partnering with over 1,000 local and international news organizations around the world. CNN is a division of Warner Bros. Discovery.
Press Contacts:
Aimee J. Sanders
Aimee.Sanders@cnn.com
Yenny Sanchez
Yenny.sanchez@warnermedia.com