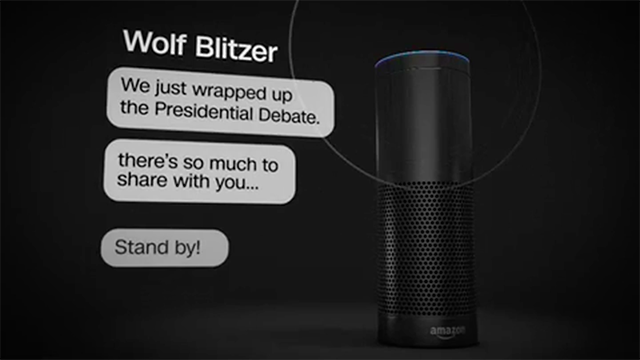 CNN Digital
April 9th, 2019
CNN Joins Amazon Alexa's Long Form News
CNN is now available on Amazon Alexa's new offering to get the news through a long form news experience.
You can now get in-depth audio and video from CNN by simply saying, "Alexa, tell me the news," "Alexa, Open CNN" or "Alexa, Ask CNN for the Latest."
To get started, just say "Alexa, play the news" and listen on any Alexa device.
For more information about Amazon Alexa's news offering visit the Amazon Alexa Blog.