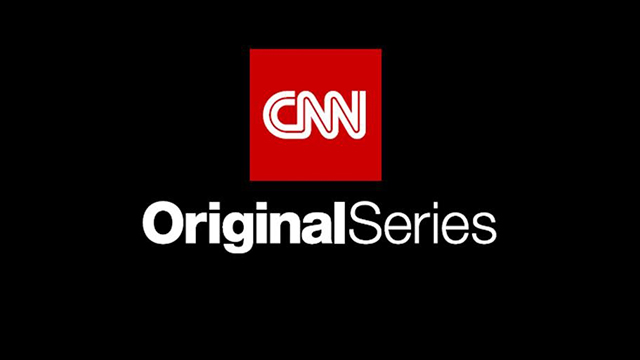 CNN Original Series
December 10th, 2018
New CNN Original Series, "American Style," Premieres Sunday, Jan. 13
Four-Part Docuseries on America's Fashion History features Tim Gunn, Donna Karan, André Leon Talley, Christie Brinkley, Isaac Mizrahi, Vanessa Williams, Diane von Furstenberg, and more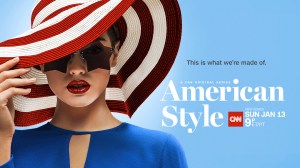 TRAILER: https://bit.ly/2QHU55e
NEW YORK, Dec. 10, 2018 – The new CNN Original Series, American Style, will make its debut on Sunday, Jan. 13, with back-to-back episodes at 9 p.m. and 10 p.m. ET.  The four-part docuseries produced by Vox Entertainment in collaboration with Doc Shop Productions, examines how America's changing style through the decades has mirrored the political, social, and economic climate of the time. Using archival footage and interviews with fashion experts and cultural figures including Tim Gunn, Donna Karan, Carson Kressley, Vanessa Williams, Beverly Johnson, Isaac Mizrahi, Christie Brinkley, John Varvatos, Diane von Furstenberg, André Leon Talley and more, the series highlights the most iconic moments from fashion and pop culture, giving audiences a front row seat to the runway of American history.
The premiere episode explores style in the 1940s and 50s, how World War II and Hollywood helped create America's own fashion identity, and the introduction of new trends including the bikini and zoot suit. The second episode explores the style of the '60s and '70s as the youth culture comes into its own, and fashion, like politics, goes to extremes. The remaining two episodes, airing Sunday, Jan. 20, at 9 and 10 p.m. ET, examine the history and style of the 1980s and 1990s to 2000s.
American Style will stream live for subscribers on Jan. 13 and Jan. 20 via CNNgo (at CNN.com/go and via CNNgo apps for Apple TV, Roku, Amazon Fire, Chromecast, Samsung Smart TV and Android TV) and on the CNN mobile apps for iOS and Android. The episodes will also be available the day after the broadcast premiere on demand via cable/satellite systems, CNNgo platforms and CNN mobile apps.
American Style is executive produced by Marty Moe, Chad Mumm, and Britt Aboutaleb for Vox Entertainment, Dan Partland for Doc Shop Productions, and Amy Entelis and Lizzie Fox for CNN.
About Vox Entertainment 
Vox Entertainment is Vox Media's Los Angeles-based studio that develops, sells, and produces premium, non-fiction programming for TV and OTT platforms. As the entertainment division of Vox Media, Vox Entertainment's shows are inspired by great journalism, next-generation talent, and deep curiosity about the world. In 2018, Vox Entertainment premiered a weekly docuseries, Explained, on Netflix with Vox, which has been picked up for a second season; a true-crime sports docuseries, Foul Play, on Verizon's go90 platform with sports network SB Nation; a food and travel docuseries, No Passport Required, for PBS, as Eater's first broadcast debut; and a provocative weekly series addressing the issues dividing our nation, Consider It, for Facebook Watch, hosted by Liz Plank. Most recently, YouTube greenlit a Vox Entertainment produced series that has a groundbreaking format and features a team of Vox reporters who answer viewer's biggest questions about the news and the world around them.0
About Doc Shop Productions Inc.
Doc Shop is a Los Angeles-based production company that creates premium, non-fiction content.  The company is helmed by multiple Emmy Award Winning Producer/Director, Dan Partland, and SVP of Development, Nicole Zien. The veteran team has created dozens of critically acclaimed entertainment properties including the groundbreaking Netflix docu-series, Afflicted.   With a focus on crisp non-fiction formats and dramatic topic-driven narratives, Doc Shop strives to tell insightful, authentic stories that spark curiosity, insight conversation, and entertain viewers on any platform.
About CNN Original Series
The CNN Original Series group develops non-scripted programming for television via commissioned projects, acquisitions and in-house production. Amy Entelis, executive vice president of talent and content development, oversees CNN Original Series and CNN Films for CNN Worldwide.  Lizzie Fox, vice president of current programming, supervises production of all CNN Original Series.
PR Contacts:
CNN Original Series – Heather Brown; 212-275-8428; Heather.Brown@turner.com
Vox Entertainment – Nicole Bamber; 860-965-3493; Nicole.Bamber@voxmedia.com