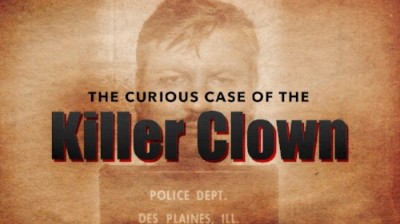 CNN Special Reports
November 28th, 2018
CNN Special Reports: The Curious Case of the Killer Clown
One-Hour Special hosted by CNN's Jean Casarez to Air on Saturday, December 1st, at 9pm ET
This December will mark 40 years since police finally discovered and ended John Wayne Gacy Jr.'s murder spree, one of the worst serial killer cases on record in this country. CNN's Jean Casarez reports that 40 years later the case remains open, because police are still trying to identify some of the victims. The Curious Case of the Killer Clown airs Saturday, Dec. 1st at 9pmET.
Casarez interviewed the detectives that brought Gacy to justice. They chronicle what led them to Gacy and the discovery that prompted his confession. The gruesome details of Gacy's killing spree and the location of dozens of bodies of boys and young men were revealed.
Still, there were eight victims that remained unidentified. In 2011, Cook County investigators exhumed the remains of the eight unidentified victims. Casarez takes you on the journey of investigators to put names to these victims and provide closure for their families.
People around the country who had sons or brothers disappear in the 1970's have contacted the team to see if their relative has finally been found.  And as police identify some Gacy victims, they also wind up solving other cases of boys who disappeared during that era.
The Curious Case of the Killer Clown will also stream live for subscribers Saturday, Dec. 1st via CNNgo (at CNN.com/go and via CNNgo apps for Apple TV, Roku, Amazon Fire, Chromecast, Samsung Smart TV and Android TV) and on the CNN mobile apps for iOS and Android. The special will also be available the day after the broadcast premiere on demand via cable/satellite systems, CNNgo platforms and CNN mobile apps.
###
About CNN Special Reports
CNN Special Reports is the award-winning, in-house documentary unit focusing on in-depth and investigative reporting of major issues and events and the powerful human-interest stories that reflect our times.
Contact:
Christal Jones
CNN Communications
212.275.8149
christal.jones@turner.com