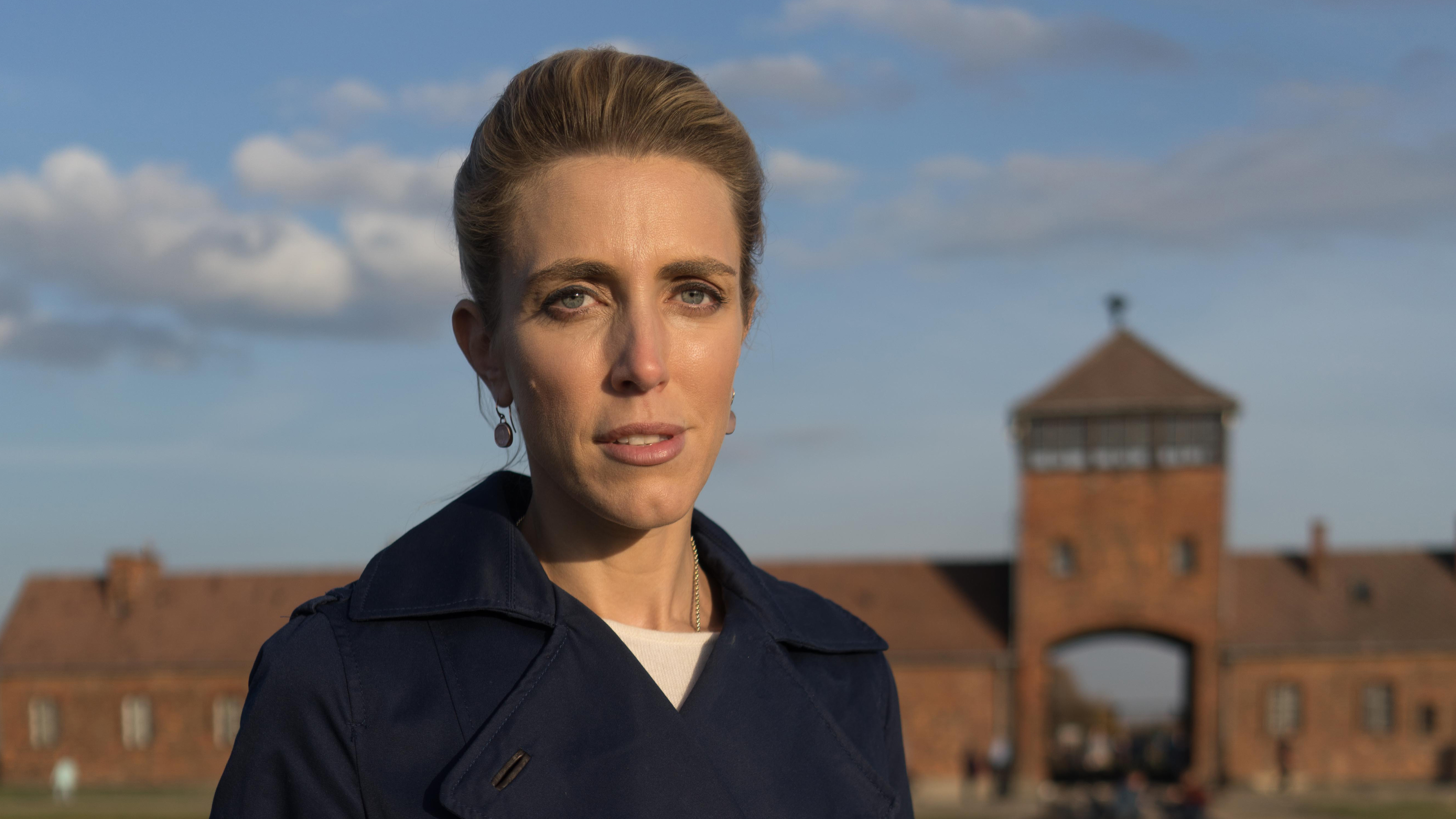 CNN International
November 27th, 2018
CNN Investigation: Anti-Semitism widespread in Europe, memory of Holocaust is fading
A major new CNN investigation reveals that anti-Semitism remains alive and well in Europe. The report also shows that memories of the Holocaust are fading, even in Germany.
More than 7,000 adults across seven European countries were interviewed as part of the investigation*.  The results will feature in a special TV feature, airing on CNN International this Friday, 30 November at 7:30pm GMT, and in a dedicated section at www.cnn.com/antisemitism.
Among the key headlines of the study:
More than a quarter of Europeans believe Jews have too much influence in business and finance.
One in five says Jews have too much influence in the media, and the same number believes Jews have too much influence in politics.
A third of Europeans say they know either 'just a little' or nothing at all about the Holocaust.  Around one in 20 Europeans has never heard of the Holocaust.
Remarkably, 40% of young German adults said they know little or nothing about the Holocaust.  20% of young French adults had never heard of it.
Almost one in five said anti-Semitism in their countries was a response to the everyday behaviour of Jewish people.
CNN Chief International Correspondent Clarissa Ward, who worked on the investigation, said: "The results are shocking, and indicate deeply held prejudices against Jews not only persist but are widespread.  The lack of knowledge about the Holocaust is particularly surprising, given that tens of thousands of Holocaust survivors are still alive and the Second World War ended less than 75 years ago."
The investigation also looked at attitudes towards Israel, revealing a mixed picture:
A slight but solid majority of Europeans — 54% — believe Israel has the right to exist as a Jewish state.
A third of survey respondents believe that criticism of Israel tends to be motivated by anti-Semitism, while only one in five say it does not.  However, a third of those surveyed said Israel uses the Holocaust to justify its actions.  A third of Europeans believe supporters of Israel use accusations of anti-Semitism to shut down criticism of the country.
More than a quarter of respondents said most anti-Semitism in their countries was a response to the actions of the state of Israel.
Many respondents said anti-Semitism is a growing problem in their countries. 40% said Jews were at risk of racist violence in their countries and half said their governments should do more to fight anti-Semitism.
Many taking part in the survey radically overestimate the number of Jews in the world.  Only 7% of respondents were correct that Jews make up under 1% of the global population.  One in seven people polled thought Jews made up more than 20% of the world's population.
Clarissa Ward's reports will run across this week on CNN International, debuting today.
A special edition of CNN Talk with Max Foster, on Wednesday 28 November at midday GMT, will tackle the topic of anti-Semitism.  Garnering audience reaction from around the world, CNN viewers will have the chance to put questions directly to Clarissa Ward about the investigation's startling findings.
Ward will anchor a special show, A Shadow over Europe: Anti-Semitism in 2018, on Friday 30 November at 7.30pm GMT.  Featuring key findings, on the ground reporting, guest perspectives and worldwide reaction, the show will bring together the full extent of CNN's investigation.
Ends
*CNN worked with polling agency ComRes, which interviewed 7,092 adults online in seven countries between 7th September – 20th September (Great Britain, 1010; France, 1006; Germany, 1012; Poland, 1020; Hungary, 1019; Sweden 1018; Austria, 1007). Data was weighted to be representative of each country based on age, gender and region.
The poll was commissioned and completed before the mass shooting that left 11 worshippers dead at Tree of Life Synagogue in Pittsburgh, Pennsylvania.