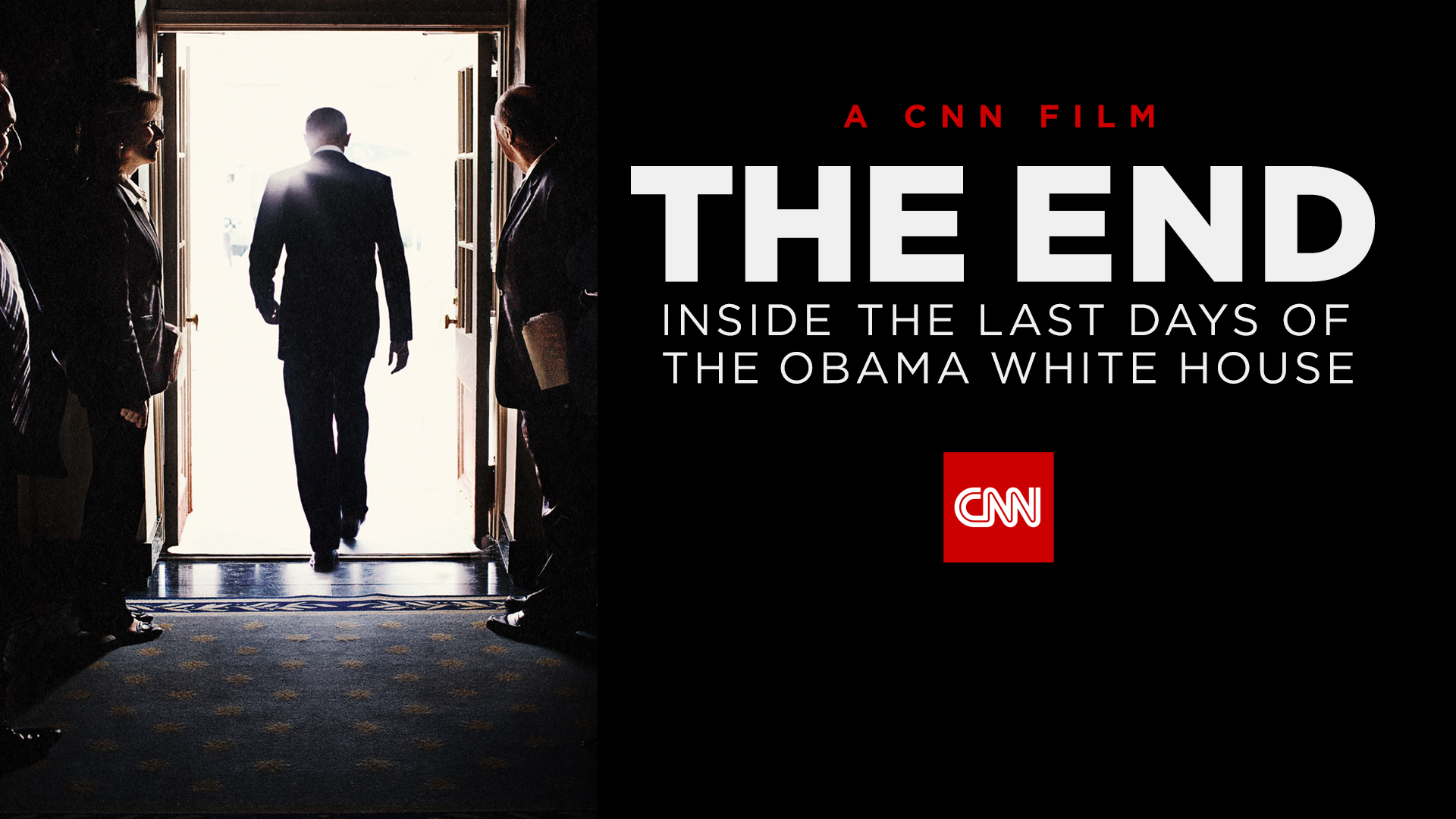 CNN Films
November 14th, 2018
CNN Films documentaries featuring Michelle Obama, Barack Obama encore Saturday, Nov. 17, beginning 9pmEST
Two CNN Films documentaries about the work of former First Lady Michelle Obama and final days in office for former President Barack Obama will encore Saturday, Nov. 17.
We Will Rise: Michelle Obama's Mission to Educate Girls Around the World explores the stories of girls overcoming incredible odds to achieve their educations.  The one-hour original film features Meryl Streep, Freida Pinto, and journalist Isha Sesay as they traveled to Morocco and Libya with Mrs. Obama to meet and speak with girls about their stories and dreams.  We Will Rise will air Saturday, Nov. 17 at 9pm EST.
The End: Inside the Last Days of the Obama White House reveals the final days of the presidential administration of Barack Obama, including reflections from the then-presidential senior staff beginning in the hours after the election, and concluding shortly after President Obama's farewell address in Chicago.  The two-hour film features White House press secretary Josh Earnest, senior advisor Valerie Jarrett, speech writer Cody Keenan, communications director Jen Psaki, chief usher Angella Reid, First Lady chief of staff Tina Tchen, and brief reflections from then-President Obama.  The End will air Saturday, Nov. 17 at 10pm EST.
We Will Rise and The End will also stream live for subscribers on Saturday, Nov. 17, via CNNgo (CNN.com/go) and via CNNgo apps (Apple TV, Roku, Amazon Fire, Chromecast, Samsung Smart TV and Android TV) and on the CNN mobile apps for iOS and Android.  Both films will also be available on demand via cable and satellite systems, CNNgo platforms and CNN mobile apps, beginning Sunday, Nov. 18.
#  #  #