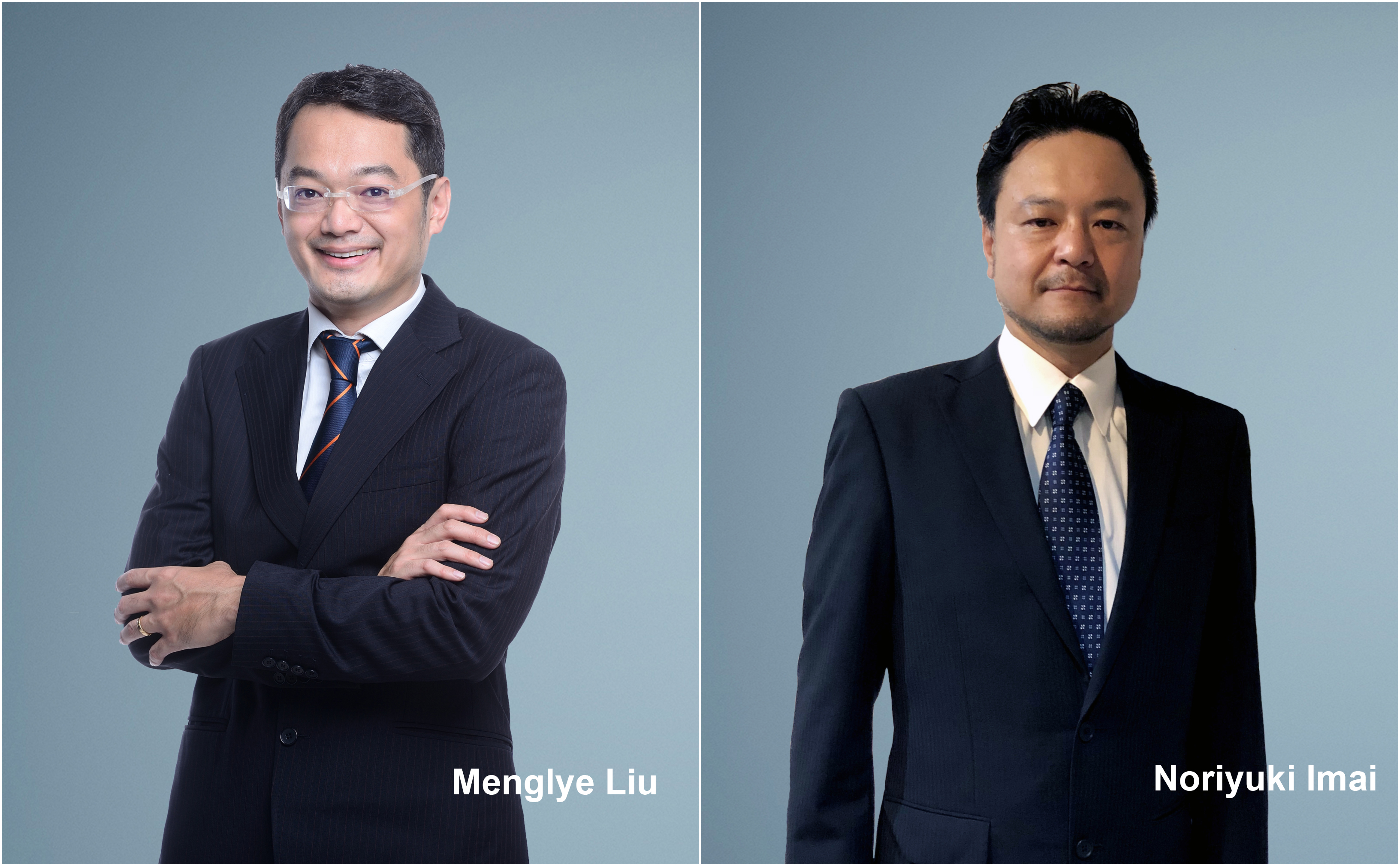 CNN Commercial
November 14th, 2018
CNN doubles down on digital and multi-platform offering for APAC advertisers
CNN International Commercial (CNNIC) has appointed two specialist Digital Directors based in Tokyo and Singapore as it expands its advertising offering across the APAC region and capitalises on CNN's leadership position in the digital space.
Menglye Liu joins from Mashable to be CNN's Digital Director for South East Asia based in Singapore, and Noriyuki Imai joins from MediaMath to be Digital Director for Japan based in Tokyo.
Menglye and Noriyuki are tasked with growing CNN's existing commercial partnerships in the region and creating new relationships with digital-first brands. As well as direct contact with brands and agencies, they will also draw on their experience and work closely with CNNIC's advertising sales team to take a wide range of innovative CNN propositions to the APAC market. This includes building brand partnerships around properties such as the recently launched CNN Business and the highly successful video network Great Big Story, as well as advising clients on the best way to utilise cutting-edge distribution and data solutions such as CNN Reach and CNN AIM.
Menglye and Noriyuki both report into Brandon Keenen, Senior Digital Commercial Director, CNNIC, and will work in close collaboration with Sunita Rajan, Senior Vice President, APAC, for CNNIC, and her sales teams.
"We are seeing significant appetite for digital right across APAC – either in digital-first campaigns or as part of a multi-platform mix, where 70% of our campaigns combine CNN's TV, online and mobile platforms for maximum impact," said Sunita Rajan. "To supercharge this growth and provide clients with greater consultancy and specialist know-how, we are delighted to welcome Menglye and Noriyuki's expertise and vast experience. Their hires will augment what we've already been doing in this space and capitalise on CNN's leadership in digital and commercial innovation."
"With CNN leading the way in the big shift that we're seeing in the media landscape, I'm delighted that Meng and Nori will be able to drive that innovation to our clients across APAC," said Brandon Keenen. "Whether it involves the recent launch of CNN Business, our premium audience management solutions or sophisticated distribution engine, Meng and Nori can help engage and develop advertiser partnerships with Sunita's teams on deep multi-platform campaigns with brands across the region."
As Advertising Director, South East Asia, for Mashable, Menglye Liu was part of the team that oversaw the brand's entry to Asia and grew advertising revenues across a range of sectors. His 11-year career in advertising has spanned a range of publishers and platforms including Twitter, Yahoo! and ESPN Star Sports. Noriyuki joins CNN with over eight years' experience in global advertising and tech companies including MediaMath, Sizmek and Yahoo!, where he has developed in-depth expertise in digital strategy and solutions.
About CNN International Commercial
CNN International Commercial (CNNIC) is the division of Turner International responsible for the business operations of CNN's properties outside of the United States. All commercial activities for brands such as CNN International, CNN en Español, CNN Arabic, CNN Style, CNN Business and Great Big Story are aligned within the division. This encompasses the advertising sales, sponsorship partnerships, commercial content development, content sales, brand licensing, distribution and out-of-home operations, business development and marketing for the world's leading international news provider. CNNIC is a recognised industry leader in international advertising sales and its use of award-winning commercial content, produced through its Create unit and driven by its advanced data usage and digital capabilities, has resulted in strong and enduring partnerships with many of the world's most recognised brands. Its Content Sales and Licensing unit has relationships with more than 1,000 affiliates ranging from licensing the CNN brand through to content supply contracts as well as offering consultancy services. CNNIC has offices across the world, with key hubs in London, Hong Kong and Miami. For more information visit http://commercial.cnn.com