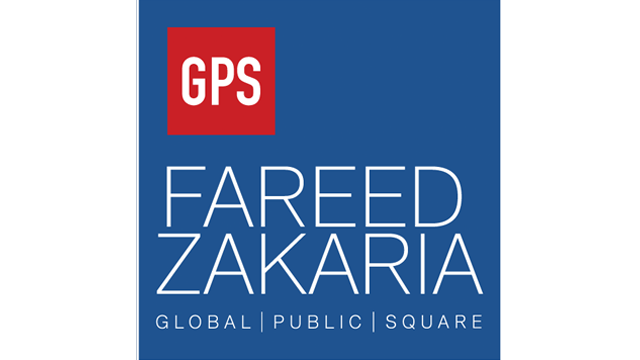 Fareed Zakaria GPS
November 8th, 2018
President Emmanuel Macron of France Interviewed by CNN's Fareed Zakaria on Eve of Armistice Centennial
FAREED ZAKARIA GPS Global Television Exclusive airs Sunday, November 11, 2018
French President Emmanuel Macron will sit down with CNN's Fareed Zakaria for a wide-ranging, exclusive global broadcast interview in Le Salon Doré at the Élysée Palace in Paris, France, on Saturday, Nov. 10. The interview will premiere on CNN Worldwide on Sunday, Nov. 11 at 10:00am EST in North America. Please check regional listings for additional airtimes.
The interview will take place as the 100th anniversary of the end of World War I is commemorated. President Macron will welcome almost 70 world leaders in Paris for that solemn occasion, as well as the inaugural Paris Peace Forum, which will begin on Sunday, Nov. 11.
For the Forum, the heads of state, and an array of NGO foundations, will discuss contemporary challenges related to the environment, economic development, technology, conflict, and security faced by nations worldwide.
For the interview with Zakaria, Mr. Macron will discuss his own vision for meeting these complex global challenges. Mr. Macron is also expected to discuss the World War I centennial and offer his perspectives on ensuring peace in our time, his views on the future of the European Union and the transatlantic Alliance, his economic reforms for France, and the essential nature of transnational cooperation for issues such as climate change and fair trade.
#   #   #
This interview will air on CNN Worldwide inside a special edition of the network's flagship global affairs program, FAREED ZAKARIA GPS, on Armistice Day, Sunday, Nov. 11, 2018.
AIRTIMES
In Europe (all times GMT):
CNN International: Sunday, Nov. 11 at 3:00p.m., encore at 8:00p.m.
In Asia (all times HKT):
CNN International: Sunday, Nov. 11 at 10:00a.m.
CNN International: Monday, Nov. 12 at 12:00a.m.
In North America (all times Eastern):
CNN/U.S.: Sunday, Nov. 11 at 10:00a.m., encore at 1:00p.m.
CNN International: Sunday, Nov. 11 at 10:00a.m., encore at 3:00p.m.
CONTACTS / TRANSCRIPT & VIDEO REQUESTS
United States   –   Jennifer Dargan, T: +1.202.515.2950; E: Jennifer.Dargan@turner.com
France  –   Julien Tan, T: (+33) 671464623; E: Julien.Tan@turner.com