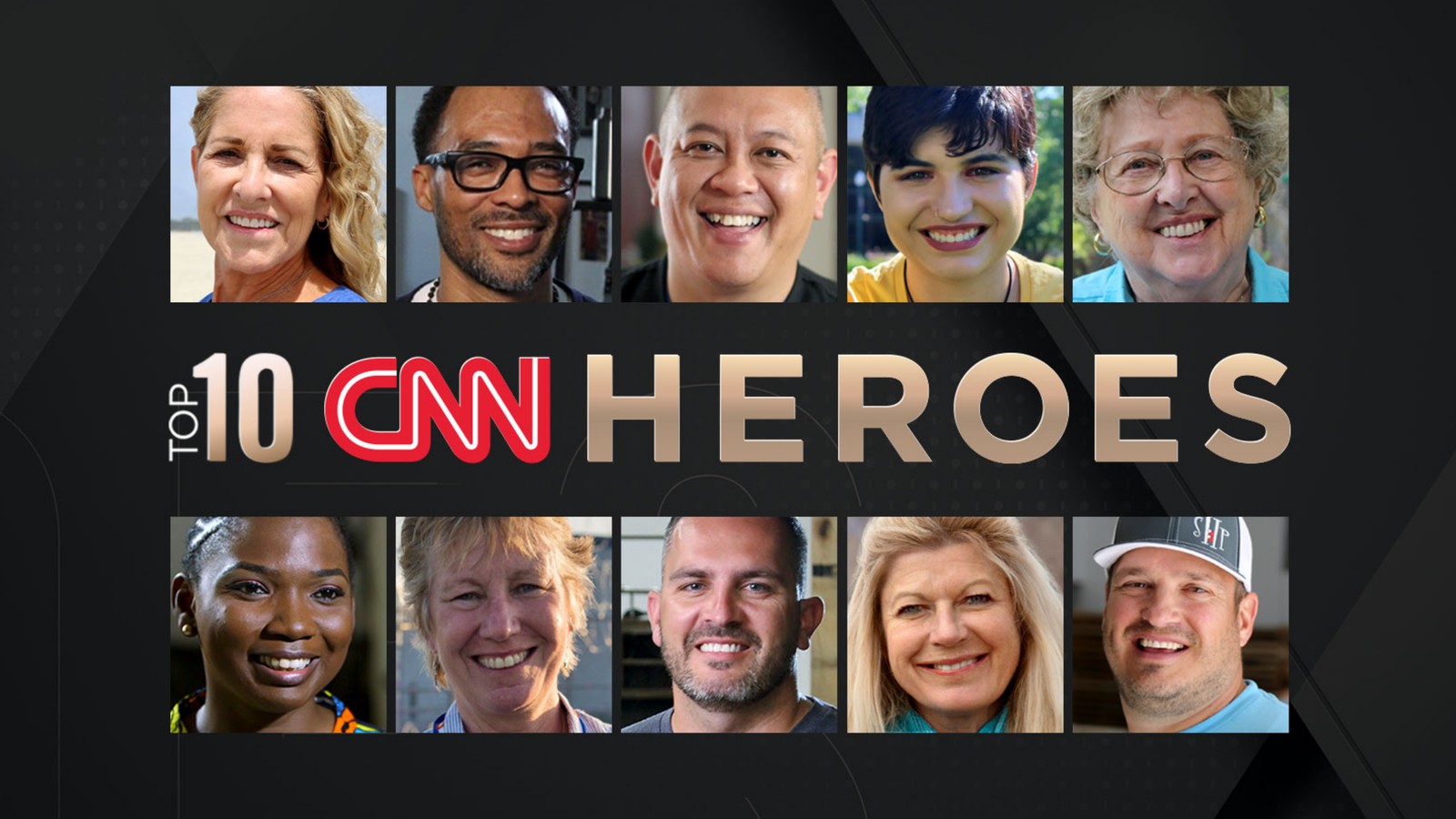 CNN Heroes
November 1st, 2018
Top 10 CNN Heroes of 2018 Announced
VOTING TO SELECT THE 'CNN HERO OF THE YEAR' BEGINS TODAY ON CNNHEROES.COM  
HOSTED BY ANDERSON COOPER AND KELLY RIPA 
CNN HEROES: AN ALL-STAR TRIBUTE
WILL AIR LIVE SUNDAY, DECEMBER 9th 
One hero tackles food waste and hunger simultaneously; another builds, assembles and delivers free beds to children and families in need across the U.S.; one provides tiny houses and comprehensive support to veterans, and another helps disadvantaged girls in Nigeria gain tech skills. These are just some of the ways in which this year's Top 10 CNN Heroes have dedicated their lives to changing the world. The 2018 Top 10 CNN Heroes were revealed this morning on CNN's New Day by Anderson Cooper.
The Peabody and Emmy Award-winning campaign celebrates individuals who are making extraordinary contributions to help improve the lives of others. Cooper will be joined again this year by Kelly Ripa as co-host of the 12th Annual CNN Heroes: An All-Star Tribute. The awards show, which celebrates all Top 10 honorees, will air Sunday, December 9th at 8pm ET live from the American Museum of Natural History in New York City.
Beginning today, voters can select the 'CNN Hero of the Year' by voting for the Top 10 CNN Hero who inspires them the most. Supporters can vote daily at CNNHeroes.com by logging in via email or Facebook. Viewers can vote up to 10x a day, per method, every day through Tuesday, December 4th at 11:59pm PT.
The 2018 Top 10 CNN Heroes are (in alphabetical order):
Each Top 10 CNN Hero will be awarded $10,000 and the 'CNN Hero of the Year' will receive an additional $100,000. The honorees will also receive free capacity-building training from the Annenberg Foundation, a leading supporter of nonprofits worldwide. They will participate in a customized version of the Annenberg Alchemy program, which offers leadership development to help strengthen organizations for long-term success.  This is the seventh year of CNN's collaboration with the Annenberg Foundation.
For the third consecutive year, CNN has partnered with CrowdRise by GoFundMe, to enable people to donate to this year's honorees and learn more about their stories. CrowdRise by GoFundMe is the world's largest fundraising platform dedicated exclusively to charitable fundraising, while engaging communities and donors to reach new audiences and meet fundraising goals. Supporters can make online donations to the Top 10 CNN Heroes' nonprofit organizations directly from CNNHeroes.com.
In addition to the TV airings, "CNN Heroes: An All-Star Tribute" will also stream live for subscribers on December 9th via CNNgo (at CNN.com/go and via CNNgo apps for Apple TV, Roku, Amazon Fire, Chromecast, Samsung Smart TV and Android TV) and on the CNN mobile apps for iOS and Android.  "CNN Heroes: An All-Star Tribute" will also be available the day after the broadcast premiere on demand via cable/satellite systems, CNNgo platforms and CNN mobile apps.
###