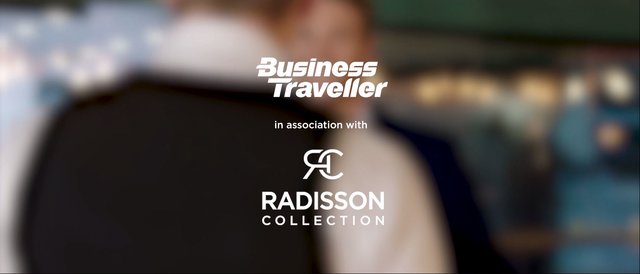 CNN Communications Press Releases
October 31st, 2018
Radisson Hotel Group checks in with CNN for brand campaign
Radisson Hotel Group is the exclusive sponsor of CNN International's flagship feature programme, Business Traveller, which reports on the most pertinent global business travel trends and explores the issues and innovations of the travel industry.
The multiplatform partnership, secured by CNN International Commercial (CNNIC), sees Radisson Hotel Group's premium lifestyle brand, Radisson Collection, in the opening and closing sponsorship billboards and centre break sponsorship of the monthly TV show, Business Traveller. Each episode of the programme, produced by CNN Vision, will include a product placement segment, called Travel Talk, where renowned travel experts are interviewed as part of the show in various Radisson properties around the world.
In addition, Radisson Hotel Group is the exclusive sponsor of the Business Traveller microsite and this will be supplemented with a brand campaign running across digital platforms and TV. The digital content will also be targeted to global business and premium travellers in EMEA using advanced ad tech and data techniques through CNN AIM – Audience Insight Measurement.
Petra Malenicka, Senior Vice President, CNNIC, said: "We are delighted to partner with the Radisson Hotel Group in this campaign that will raise awareness of the group's newly launched Radisson Collection brand. The synergy between the CNN viewers and Radisson Hotel Group's target demographics will be maximized through this association with the premium traveller content across TV and digital. We are thrilled to deliver a unique value to our partner."
Eric de Neef, Executive Vice President & Chief Commercial Officer of Radisson Hotel Group, said: "Because of the global appeal, reach and audience of the Business Traveller Show, we have chosen CNN to be our exclusive showcase for presenting Radisson Collection to the world. CNN viewers can look forward to experiencing some of the most stunning hotel properties around the world that are part of our premium lifestyle collection."
-Ends-
About CNN International Commercial
CNN International Commercial (CNNIC) is the division of Turner International responsible for the business operations of CNN's properties outside of the United States. All commercial activities for brands such as CNN International, CNN en Español, CNN Arabic, CNN Style, CNN Business and Great Big Story are aligned within the division. This encompasses the advertising sales, sponsorship partnerships, commercial content development, content sales, brand licensing, distribution and out-of-home operations, business development and marketing for the world's leading international news provider. CNNIC is a recognised industry leader in international advertising sales and its use of award-winning commercial content, produced through its Create unit and driven by its advanced data usage and digital capabilities, has resulted in strong and enduring partnerships with many of the world's most recognised brands. Its Content Sales and Licensing unit has relationships with more than 1,000 affiliates ranging from licensing the CNN brand through to content supply contracts as well as offering consultancy services. CNNIC has offices across the world, with key hubs in London, Hong Kong and Miami. For more information visit http://commercial.cnn.com
About Radisson Hotel Group
Radisson Hotel Group™ is one of the world's largest hotel groups with eight distinctive hotel brands, and more than 1,400 hotels in operation and under development around the world. The Radisson Hotel Group portfolio includes Radisson Collection™, Radisson Blu®, Radisson®, Radisson RED®, Park Plaza®, Park Inn® by Radisson, Country Inn & Suites® by Radisson and prizeotel.
Radisson Rewards™ is a global rewards program that delivers unique and personalized ways to create memorable moments that matter to our guests. Radisson Rewards offer exceptional loyalty benefits for our guests, meeting planners, travel agents and business partners.
Radisson Meetings place people at the heart of everything we do and treat every meeting or event as more than just a date in the calendar. Designed around three key commitments – Personal, Professional and Memorable – delivered through bespoke services, Radisson Meetings create successful and unique experiences for our guests.
More than 95,000 team members work globally for the Radisson Hotel Group and at the hotels licensed to operate in its systems.
For more information, visit:
www.radissonhospitalityab.com/media/news-releases
www.radissonhotelgroup.com/media
Or connect with us on:
LinkedIn: https://www.linkedin.com/company/radisson-hotel-group/
Instagram (Employees): https://www.instagram.com/radissonmoments/
Instagram (Hotels): https://www.instagram.com/radissonhotels/
Twitter (Corporate): https://twitter.com/radissongroup
Twitter (Hotels): https://twitter.com/radissonhotels
Facebook: https://www.facebook.com/radissonhotels
YouTube: https://www.youtube.com/radissonhotelgroup
For further information contact:
Dan Faulks, Vice President, Communications, CNN International Commercial: dan.faulks@turner.com / +44 207 693 1362
Renu Hanegreefs-Snehi, Vice President, Corporate Communications, PR & Reputation Management, Radisson Hotel Group: renu.snehi@radissonhotels.com / +32 2 702 9241