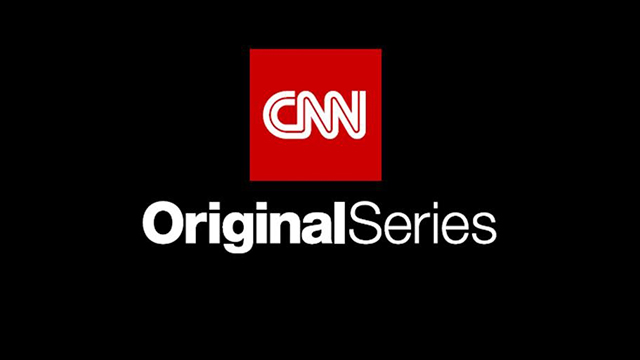 CNN Original Series
August 27th, 2018
Season Five Of CNN's "This is Life with Lisa Ling" Debuts Sunday, Sept. 23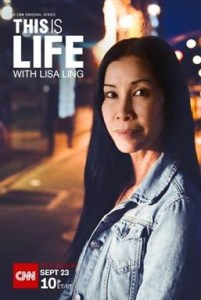 PROMO: https://bit.ly/2LAaXEs
NEW YORK, Aug. 27, 2018 — The critically-acclaimed CNN Original Series, This is Life with Lisa Ling, returns for its fifth season on Sunday, Sept. 23, at 10:15 p.m. ET/PT, following the season 12 premiere of Anthony Bourdain Parts Unknown.  The eight-part investigative docuseries follows award-winning journalist Lisa Ling as she travels across America immersing herself in communities that are often unknown or misunderstood.
In season five, Ling examines gender fluidity, screen addiction, the crystal meth epidemic in Oklahoma, mediums in Lily Dale, New York, fathers dealing with custody battles after divorce, children of notorious killers, and animal super-fans called "furries." In the season premiere, she embeds with law enforcement and community members combating the deadly resurgence of one of the world's most dangerous gangs, MS-13. 
This is Life will also stream live for subscribers on Sept. 23 via CNNgo (at CNN.com/go and via CNNgo apps for Apple TV, Roku, Amazon Fire, Samsung Smart TV and Android TV) and on the CNN mobile apps for iOS and Android. This is Life will also be available the day after the broadcast premiere on demand via cable/satellite systems, CNNgo platforms and CNN mobile apps.
This is Life, produced for CNN by Part2 with executive producers Ling, Amy Bucher, David Shadrack Smith, Amy Entelis and Lizzie Fox, will regularly air Sundays at 10 p.m. ET/PT.
ABOUT PART2 PICTURES
Part2 focuses on human-driven story telling across a range of genres, platforms and styles.  Based in Brooklyn and founded in 2007 by David Shadrack Smith, the company has produced over 200 hours of award winning programming, partnered with a dozen networks, filmed in 60 countries and created thought provoking content around leading talent such as Lisa Ling, Dr. Sanjay Gupta, Tony Harris and LL Cool J. Their series and films have reached audiences on Showtime, CNN, Discovery, NatGeo, PBS, OWN and their feature films and documentaries have premiered at Tribeca and Sundance. Amongst their many credits include five seasons of This is Life with Lisa Ling (CNN), Scene of the Crime with Tony Harris (ID), The Story of Cool (MSNBC), Belief with Oprah Winfrey (OWN), Dark Net (Showtime), Chasing Life with Dr. Sanjay Gupta (CNN), Hard Time (Nat Geo) among many more.
About CNN Original Series
The CNN Original Series group develops non-scripted programming for television via commissioned projects, acquisitions and in-house production. Amy Entelis, executive vice president of talent and content development, oversees CNN Original Series and CNN Films for CNN Worldwide.  Lizzie Fox, vice president of current programming, supervises production of all CNN Original Series.
PR Contact:
Heather Brown; CNN Original Series; 212-275-8428; Heather.Brown@turner.com