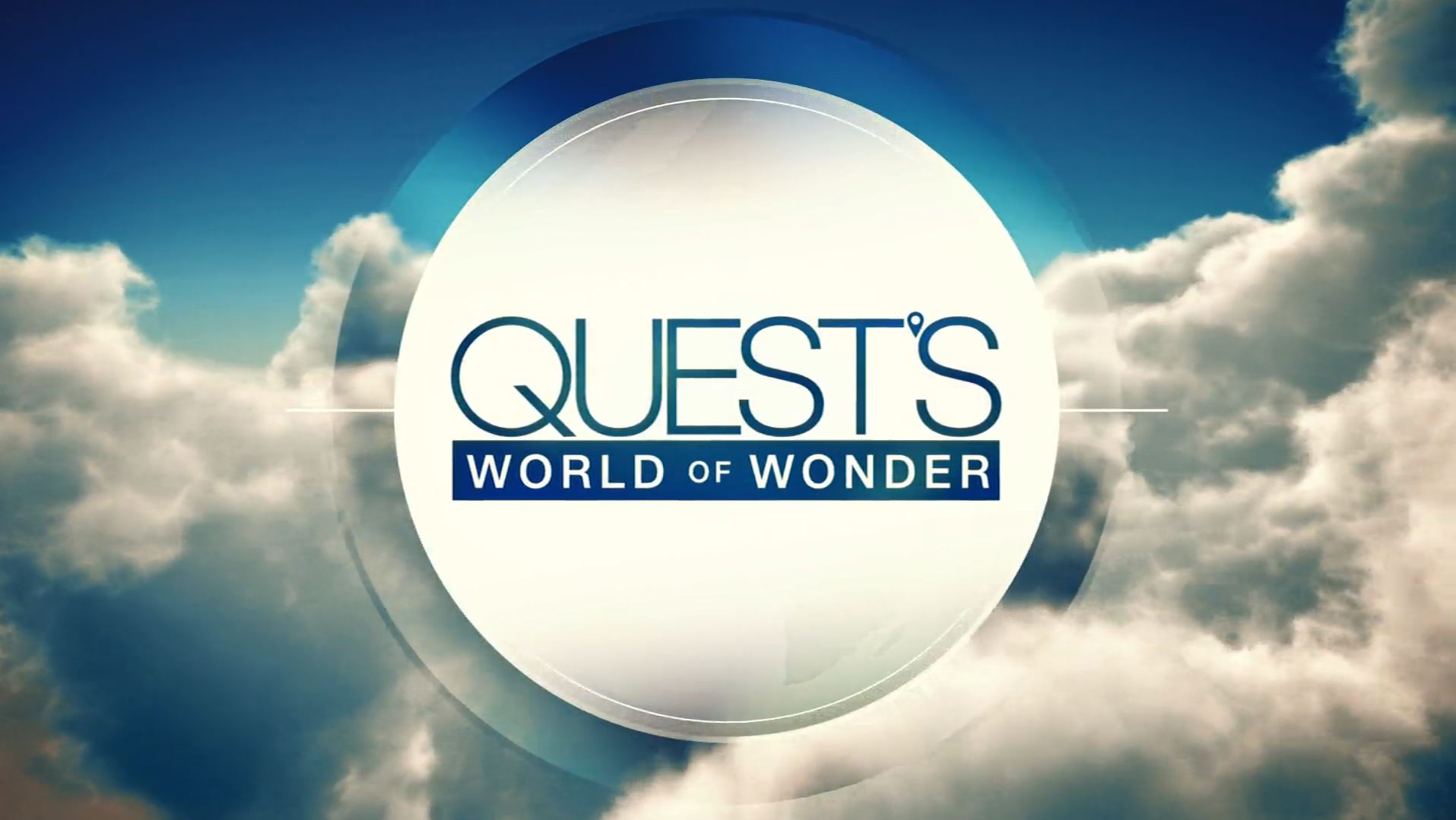 CNN Commercial
July 24th, 2018
Turkish Airlines embarks on exclusive sponsorship with CNN in global brand campaign
Turkish Airlines is the exclusive sponsor of CNN International's newest show – Quest's World of Wonder – in a TV and digital campaign to further raise awareness amongst business and leisure travellers that the airline is a leading global player flying to more countries and international destinations than any other airline.
Through a partnership with CNN International Commercial (CNNIC), the sponsorship of Quest's World of Wonder sees Turkish Airlines billboards around every TV episode of the new immersive travel show. Each month the 30-minute show produced by CNN Vision follows the inimitable Richard Quest as he visits a different destination to dig deep into its DNA, exploring what drives a city and the people who live in it. The sponsorship also features a ground-breaking and stylish product placement that seamlessly integrates Turkish Airlines into the title sequence of each show, uniting CNN and Turkish Airlines in their shared passion for travel.
On digital, Turkish Airlines has exclusive advertising on a dedicated online destination within CNN Travel for the show and additional content about the cities that Quest explores. In addition, a Turkish Airlines brand campaign will run across various CNN TV and digital platforms later this year.
"This partnership is a compelling combination of first-rate content, innovative creative solutions and clever use of CNN's various TV and digital platforms," said Rani Raad, President, CNN International Commercial. "Turkish Airlines has an impressive story to tell about its ever-expanding customer offering, and with this project we're delighted to provide them the opportunity to share this story with the world through the various CNN channels. As CNN continues to set the standard for the industry we relish working with partners such as Turkish Airlines who are willing to experiment with new ideas and go beyond traditional advertising solutions."
Turkish Airlines Chairman of the Board and the Executive Committee M. İlker Aycı added: "We have a strong long-standing relationship with CNN and we knew the series would be in safe hands with a seasoned traveller such as Richard Quest. The series was a natural choice for us given the synergies in global appeal, reach and audience and with the upcoming opening of the Istanbul New Airport, more people than ever can travel with Turkish Airlines. We fly to 304 destinations worldwide and the 13 destinations which Richard selected for this series provide a real cross section and mix of experiences. We hope viewers will enjoy the variety and take inspiration for widening their world."
About Turkish Airlines:
Founded with a modest fleet of 5 aircrafts in the year 1933, the Star Alliance member Turkish Airlines is the airlines company that flies to the most countries and international destinations in the world with 255 international and 49 domestic destinations, totaling to 304 destinations, with a fleet of 325 (passenger and cargo) aircrafts today. Further information on Turkish Airlines is available in www.turkishairlines.com or its Facebook, Twitter, YouTube, Linkedin, and Instagram accounts.
About CNN International Commercial:
CNN International Commercial (CNNIC) is the division of Turner International, responsible for the business operations of CNN's properties outside of the United States. All the commercial activities for brands such as CNN International, CNN en Español, CNN Arabic, CNN Style, CNNMoney and Great Big Story are aligned within the division. This encompasses the advertising sales, sponsorship partnerships, commercial content development, content sales, brand licensing, distribution and out-of-home operations, business development and marketing for the world's leading international news provider. CNNIC is a recognised industry leader in international advertising sales and its use of award-winning commercial content, produced through its Create unit and driven by its advanced data usage and digital capabilities, has resulted in strong and enduring partnerships with many of the world's most recognised brands. Its Content Sales and Licensing unit has relationships with more than 1,000 affiliates ranging from licensing the CNN brand through to content supply contracts as well as offering consultancy services. CNNIC has offices across the world, with key hubs in London, Hong Kong and Miami. For more information visit http://commercial.cnn.com
About Star Alliance:
Turkish Airlines is an airline company that is member to the Star Alliance that was established in 1997 as the first global airlines alliance and offers global transport, recognition, and unique service to those who travel internationally. The members of Star Alliance that has been given the "Market Leadership Award" by Air Transport World and "Best Airline Alliance" by Business Traveller Magazine and Skytrax in addition to many others are Adria Airways, Aegean Airlines, Air Canada, Air China, Air India, Air New Zealand, ANA, Asiana Airlines, Austrian, Avianca, Avianca Brasil, Brussels Airlines, Copa Airlines, Croatia Airlines, EGYPTAIR, Ethiopian Airlines, EVA Air, LOT Polish Airlines, Lufthansa, Scandinavian Airlines, Shenzhen Airlines, Singapore Airlines, South African Airways, SWISS, TAP Air Portugal, THAI, Turkish Airlines and United. Currently, the Star Alliance performs over 18,800 daily flights to 1,317 airports in 193 countries. Additionally, the Star Alliance Connecting Partner Juneyao Airlines also offers connecting flights within this scope.