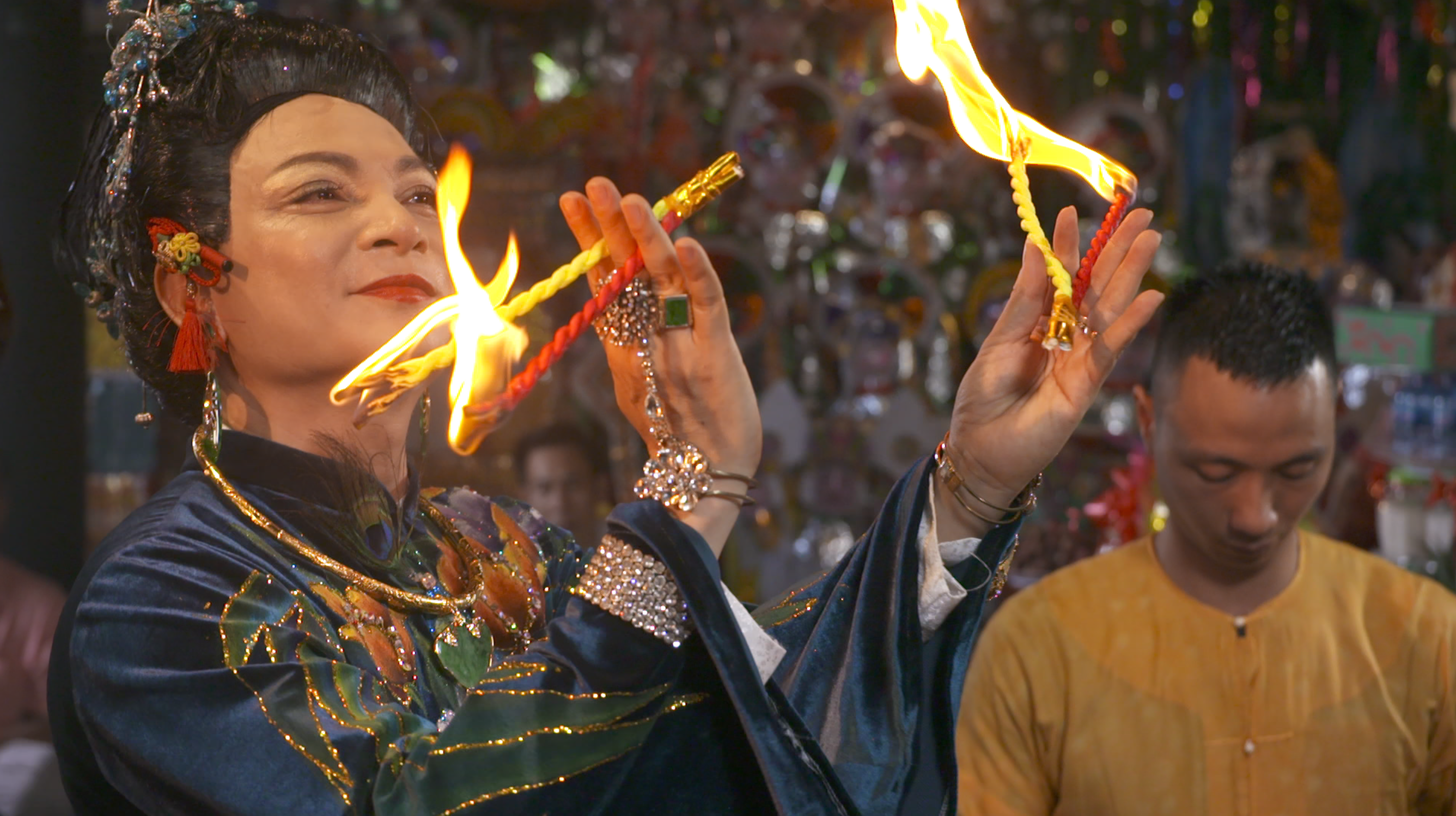 CNN International
June 15th, 2018
CNN's 'Destination Hanoi' explores the city's distinctive sights & culture
A special week of coverage begins June 11, with a 30-minute program airing June 16-June 28
From the photogenic alleys of the Old Quarter to the tranquility of the Temple of Literature, Hanoi has fiercely defended its identity for more than a millennium, despite successive waves of Chinese, French, Japanese and American influence. Today, in a time of peace, Hanoi continues its charm offensive, luring visitors with its tree-lined boulevards and old-Asian allure. This month, CNN's Destination Hanoi takes a look at some of the capital's proudest traditions and the efforts to preserve them.
Highlights of the 30-minute special include:
Thanh Chuong Viet Palace
On the outskirts of the capital, the Thanh Chuong Viet Palace reflects Vietnam's folk heritage, architectural elements and creative output from a breathtaking swath of Vietnam's 54 ethnic groups. It is one of the country's most comprehensive catalogues of Vietnam's cultural history.
Quintessence of Tonkin
Opened in late 2017, the Quintessence of Tonkin is an open-air spectacle, combining water puppetry, a light show and a broad review of Vietnamese culture, including poetry, Buddhism, and folklore. The artistic vision of Hoang Nhat Nam, the show is entirely staged on water, with many performers coming from the local village.
Cu Da Vermicelli Village
The centuries-old craft village of Cu Da is known for its ancient architecture and a particular kind of vermicelli. Basking in the sun throughout the village, the noodles are made entirely from arrowroot flour, noted for its flavor and crispness. The Cu Da villagers produce hundreds of tons of vermicelli each year, which is sold throughout the country.
Shrimp Cake from Hanoi's West Lake
With its sprawling expanse of water, West Lake breaks up the hubbub of Hanoi and, in post-war Vietnam, also provided nourishment for an impoverished nation. Banh tom, or shrimp cake, became a popular treat among locals during those times of hardship and today, the nostalgia associated with the dish makes it all the more delicious.
Mother Goddess Worship
Inscribed by UNESCO in 2016 as part of Vietnam's intangible cultural heritage, mother goddess worship in northern Vietnam involves a medium channeling the various female deities in a ritual filled with music, singing, dance and costumes. In a country with a proud lineage of strong women, the folk religion is experiencing a resurgence in interest and acceptance.
'Destination Hanoi' is produced by CNN Vision, the global creative production powerhouse of CNN International, which brings the world's breath-taking diversity into cinematic focus, telling stories that inspire audiences around the world.
Watch the promo here: https://bit.ly/2y12wQI
'Destination Hanoi' microsite: https://cnn.it/2JxeXoL
The 30-minute special 'Destination Hanoi' airs at the following times:
Airtimes for 30-minute special:
Saturday, 16th June at 2330 HKT
Sunday, 17th June at 1800 HKT
Monday, 18th June at 0930 HKT
Wednesday, 20th June at 1630 HKT
Thursday, 28th June at 1630 HKT
About CNN International
CNN's portfolio of news and information services is available in seven different languages across all major TV, digital and mobile platforms reaching more than 450 million households around the globe. CNN International is the number one international TV news channel according to all major media surveys across Europe, the Middle East and Africa, the Asia Pacific region and Latin America and has a US presence which includes CNNgo. CNN Digital is a leading network for online news, mobile news and social media. CNN is at the forefront of digital innovation and continues to invest heavily in expanding its digital global footprint, with a suite of award-winning digital properties and a range of strategic content partnerships, commercialised through a strong data-driven understanding of audience behaviours. Over the years CNN has won multiple prestigious awards around the world for its journalism. In addition, around 1,000 hours of long-form series, documentaries and specials are produced every year by CNNI's non-news programming division, CNN Vision. CNN has 36 editorial offices and more than 1,100 affiliates worldwide through CNN Newsource. CNN International is part of Turner, a Time Warner company.

www.cnnvision.com | CNN Vision on Instagram
For more information, please contact:

Penelope Heath
+852 3128 3538
penelope.heath@cnn.com
Bipasha Bhattacharya
+852 3128 3568
bipasha.bhattacharya@turner.com