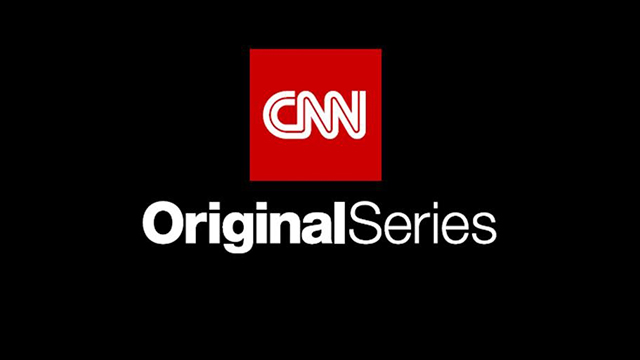 CNN Original Series
June 14th, 2018
CNN Original Series, "The 2000s," Premieres Sunday, July 8
Seven-Part Series, Executive Produced by Tom Hanks, Gary Goetzman and Mark Herzog, is Latest Installment of CNN's Decades Franchise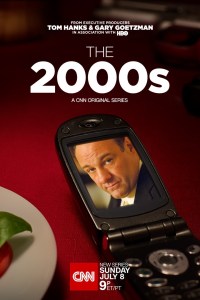 NEW YORK – June 14, 2018 – From Emmy Award-winning executive producers Tom Hanks, Gary Goetzman and Mark Herzog comes The 2000s on Sunday, July 8, at 9:00 p.m. ET/PT. The seven-part CNN Original Series explores the cultural and political milestones of the decade, including technological triumphs like the iPhone and social media, President George W. Bush's war on terror and response to Hurricane Katrina, Barack Obama's presidential election and the financial crisis, hip-hop's rise to dominance and a creative renaissance in television.
The 2000s combines archival footage and interviews with journalists, historians, musicians and stars including Edie Falco, Connie Britton, Jim Parsons, Vince Gilligan, Tom Hanks, Felicity Huffman, Questlove, General David Petraeus, Dexter Filkins, Lawrence Wright, Wolf Blitzer, Nina Totenberg, Damon Lindelof, Jon Cryer and more. The series, which follows in the footsteps of previous decade series The Nineties, The Eighties, The Seventies and The Sixties, kicks off with a two-hour episode on television, highlighting groundbreaking shows such as The Sopranos, Breaking Bad, Mad Men, The Office, Glee, Lost and The Big Bang Theory.
The 2000s will stream live for subscribers on July 8 via CNNgo (at CNN.com/go and via CNNgo apps for Apple TV, Roku, Amazon Fire, Samsung Smart TV and Android TV) and on the CNN mobile apps for iOS and Android. The series will also be available the day after the broadcast premiere on demand via cable/satellite systems, CNNgo platforms and CNN mobile apps.
The series will regularly air Sundays at 9:00 p.m. ET/PT on CNN.
About CNN Original Series
The CNN Original Series group develops non-scripted programming for television via commissioned projects, acquisitions and in-house production. Amy Entelis, executive vice president of talent and content development, oversees CNN Original Series and CNN Films for CNN Worldwide.  Lizzie Fox, vice president of current programming, supervises production of all CNN Original Series.
Press Contact:
Heather Brown; 212-275-8428; Heather.Brown@turner.com