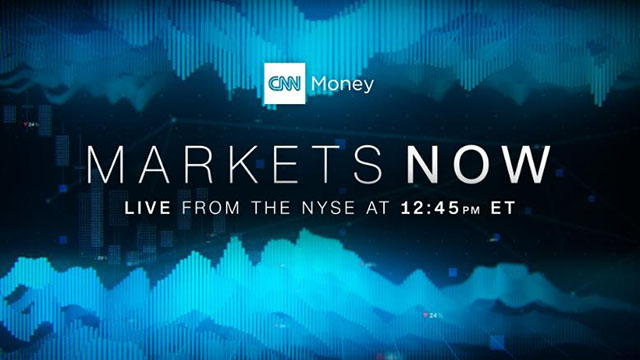 CNNMoney
April 4th, 2018
CNNMoney Launches New Digital Live Show: "Markets Now"
CNN's Richard Quest and Maggie Lake to host a new weekly program – available exclusively from the NYSE via live stream
CNNMoney is launching Markets Now, a new weekly live show from the floor of the New York Stock Exchange this Wednesday, April 4 at 12:45pm ET.
Hosted by CNN International anchor and CNNMoney's editor-at-large Richard Quest and CNNMoney anchor and correspondent Maggie Lake, the program will stream live Wednesdays from 12:45-1:00 pm ET to mark half-time of the markets week.
The live format will extend Quest and Lake's renown financial and business coverage, bringing exclusive access to a strategy session with investing legends from the floor of the NYSE.
Upcoming guests include:
Vincent Reinhart, Chief Economist and Macro Strategist, BNY Mellon AMNA (Interview date: April 4)
Jim Chanos, Founder and President of Kynikos Associates (Interview date: April 11)
Austan Goolsbee, American Economist and former Chairman of the Council of Economic Advisers (Interview date: April 18)
The livestream will be available every Wednesday from 12:45–1:00 pm ET at CNNMoney.com/MarketsNow. Interview highlights will also be available at CNNMoney.com and through the Markets Now newsletter, which provides global markets snapshot every weekday afternoon.
State Street Global Advisors is the exclusive launch sponsor of Markets Now.