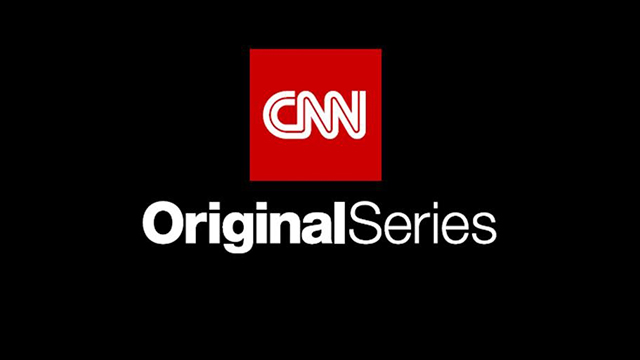 CNN Original Series
March 29th, 2018
Emmy Award-Winning CNN Original Series "United Shades of America with W. Kamau Bell" Returns for Season Three on Sunday, April 29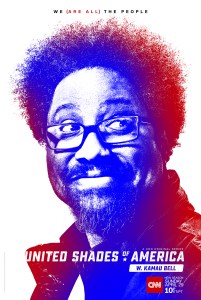 NEW YORK – March 29, 2018 – The critically-acclaimed, Emmy Award-winning CNN Original Series, United Shades of America with W. Kamau Bell, returns for its third season on Sunday, April 29, at 10:15 p.m. ET/PT, following the super-sized season 11 premiere of Anthony Bourdain Parts Unknown. The eight-episode docuseries follows sociopolitical comedian W. Kamau Bell as he explores communities across the country, using humor to start a conversation about race and how our differences unite and divide us.
In season three, Bell heads to the border, visits the coast of South Carolina to meet the Gullah Geechee people, travels to Hawaii to talk to natives, heads up north to Canada, meets with students at Historical Black Colleges and Universities, explores Sikhism in America, talks to members of the physically disabled community, and visits his dad in Mobile, Alabama to retrace his family roots. In the season premiere, "The Border," Kamau travels to the U.S./Mexico border to find out what life is like for people living there and talk about the proposed new wall.
United Shades of America will also stream live for subscribers on April 29 via CNNgo (at CNN.com/go and via CNNgo apps for Apple TV, Roku, Amazon Fire, Samsung Smart TV and Android TV) and on the CNN mobile apps for iOS and Android. The series will also be available the day after the broadcast premiere on demand via cable/satellite systems, CNNgo platforms and CNN mobile apps.
United Shades of America with W. Kamau Bell is produced by Main Event Media and All3Media America with Bell, Jimmy Fox, Donny Jackson, Gregory J. Lipstone, Layla Smith, Amy Entelis and Lizzie Fox serving as executive producers. The series will regularly air Sundays at 10 p.m. ET/PT on CNN.
W. Kamau Bell is a sociopolitical comedian based in Berkeley, Calif. In addition to United Shades of America, Bell is also known for his former FX comedy series, Totally Biased with W. Kamau Bell, executive produced by Chris Rock. Bell recently released his first book, The Awkward Thoughts of W. Kamau Bell: Tales of a 6′ 4″, African American, Heterosexual, Cisgender, Left-Leaning, Asthmatic, Black and Proud Blerd, Mama's Boy, Dad, and Stand-Up Comedian. He has hosted three critically-acclaimed podcasts: Kamau Right Now!, Politically Re-Active, and Denzel Washington is The Greatest Actor of All Time Period. Later this year, Bell makes his Netflix debut with his new stand-up comedy special, Private School Negro. His debut as a director will happen this summer with the release of the A+E documentary Culture Shock: Chris Rock's Bring The Pain. He won an Emmy Award, and has been nominated for multiple NAACP Image Awards, a GLAAD award and TCA award. Bell is on the advisory board of Hollaback!, the National Advisory Council for Donors Choose and is the ACLU Celebrity Ambassador for Racial Justice.
Main Event Media is a content and full-service production company founded by producer Jimmy Fox. Main Event is part of All3Media America and is based in Los Angeles. The company produces a wide range of original scripted and non-scripted programming. It currently has numerous series in production, including such hits as the Emmy-winning CNN series United Shades of America, Investigation Discovery's Breaking Homicide, and the E! drama series The Arrangement. The company has been recognized for its work, garnering an Emmy Award, plus TCA, NAACP, and International Documentary Association (IDA) nominations. Main Event launched in 2017 with the backing of UK-based Objective Media Group and All3Media. The company is part of a growing roster of global All3Media sister companies including Sam Mendes' Neal Street, Gordon Ramsay's Studio Ramsay, Optomen, Lime Pictures, and Studio Lambert.
About CNN Original Series
The CNN Original Series group develops non-scripted programming for television via commissioned projects, acquisitions and in-house production. Amy Entelis, executive vice president of talent and content development, oversees CNN Original Series and CNN Films for CNN Worldwide.  Lizzie Fox, vice president of current programming, supervises production of all CNN Original Series.
###