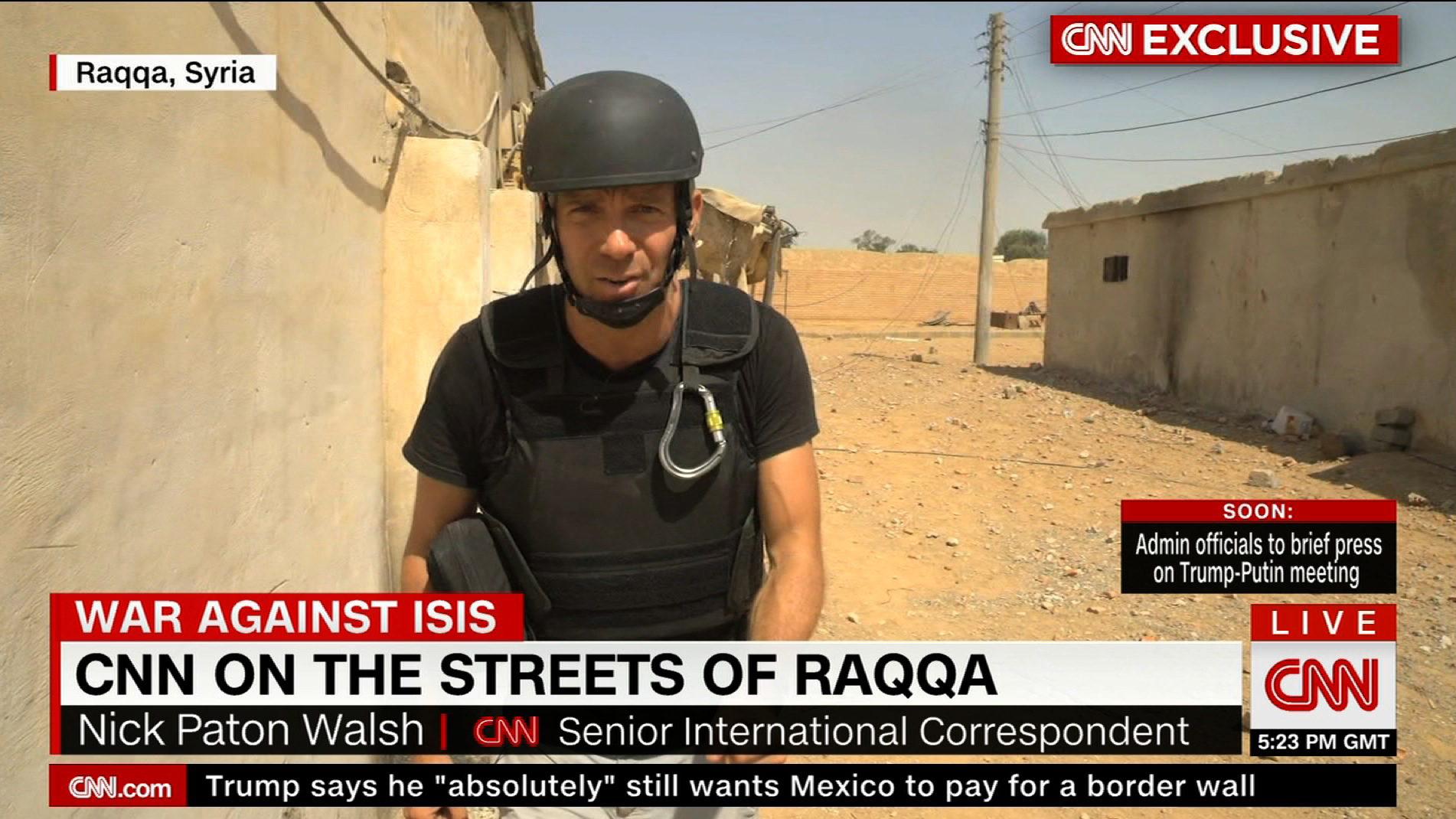 CNN International
March 22nd, 2018
CNN Wins Overseas Press Club Award for Fall of ISIS Coverage
CNN's reporting on the fall of ISIS in Iraq and Syria has won the Overseas Press Club of America's David Kaplan Award, which recognizes the best TV or video spot news reporting from abroad. They will present the award to CNN senior international correspondents Nick Paton Walsh and Arwa Damon at an April 26 dinner in New York.
"CNN's coverage of the fall of ISIS in Iraq and Syria brought viewers directly into the final fight to push the terror group out of their strongholds, and revealed its terrible human cost," said the OPC judges. "The complementary stories by Paton Walsh and Damon were extraordinary examples of the psychological cost to the victims of prolonged ISIS rule and the fighting that brought it to an end."
Paton Walsh and his team had rare access to the final moments of the push against ISIS in the Old City of Mosul, seeing first-hand the fight for the symbolic al-Nuri mosque, and the closing hours of the battle as dust-covered ISIS fighters emerged from the ruins. They were also the first journalists taken into the Old City of Raqqa – ISIS' self-declared capital – after US-led airstrikes broke through the area's historic walls, allowing US-backed forces access to the city.
Damon brought to light stories of suffering and survival in Mosul, including tracking down survivors of a US airstrike that killed over 100 people in a west Mosul neighborhood. Her reporting provided a painful illustration of the complexity of the urban Mosul battlefield where civilians could not keep themselves safe, and how "liberation" came at an unspeakable price.
"Dozens of colleagues have contributed to our coverage of ISIS and Syria, of which this award marks just a small, brutal part," said Paton Walsh. "It is a huge honor for our crews to be recognized like this, but important to remember it is about the end of a chapter in the conflict, not the war itself, which is now over seven years old."
Damon added: "It's always an honor to be recognized for our work, but we know that we must continue to strive to work harder in order to do justice to these stories of unimaginable suffering."
Find the complete list of this year's OPC Award winners here.