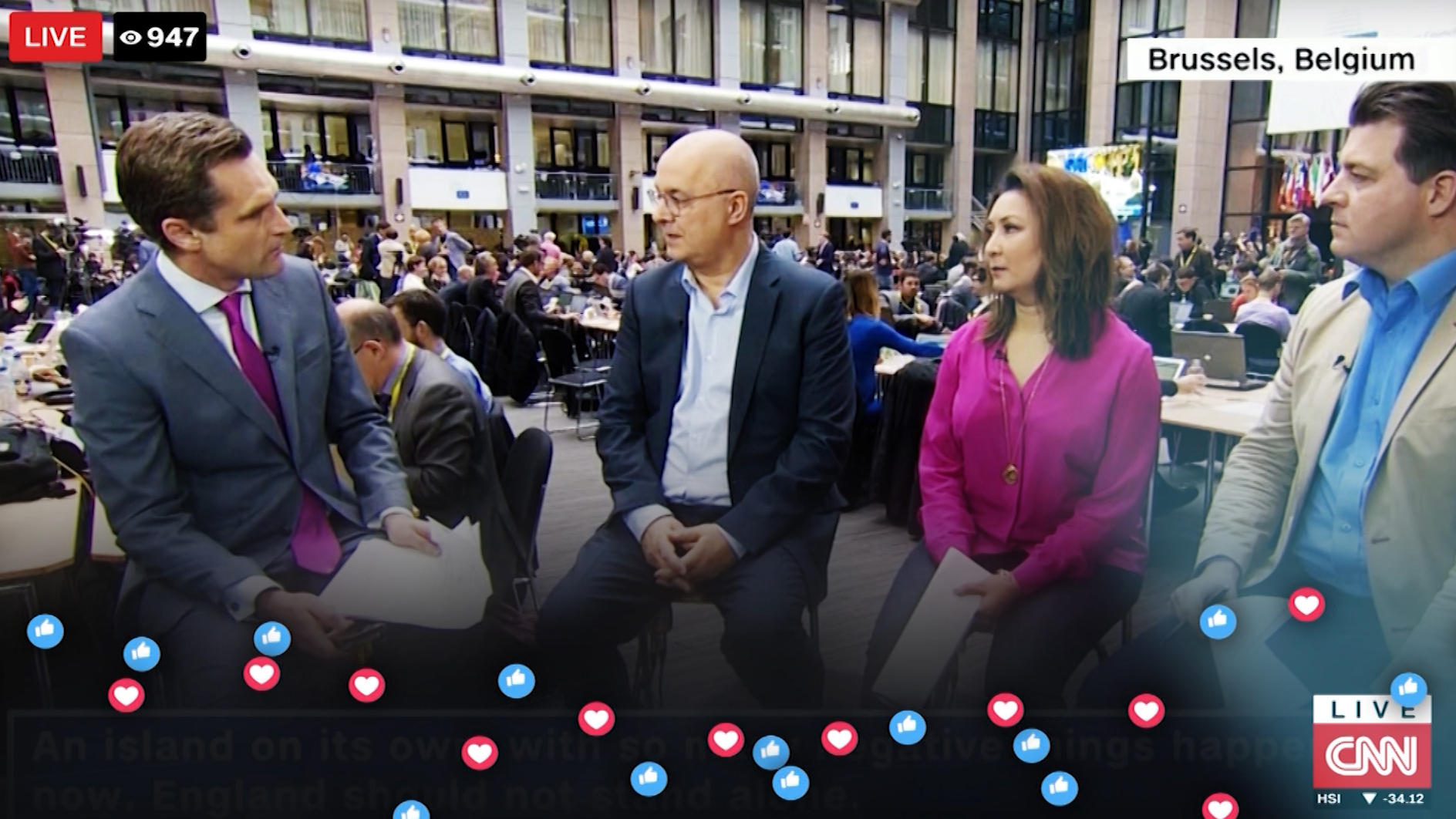 CNN International
March 7th, 2018
CNN Talk to Go Daily
Hit CNN International show to run five days a week
London, 7 March 2018 – CNN Talk with Max Foster is to run five days a week from Monday 12 March, the network announced today.
The panel show, which airs on CNN International and live streams on Facebook simultaneously, was launched in May 2017; in addition to CNN International's global TV audience, it reaches up to two million Facebook users. Programmes stimulate thousands of comments online from across the world, many of which are added live to the debate on air. Topics reflect the major news stories and talking points of the day
Host Max Foster will be joined by regular guests Ayesha Hazarika MBE, former UK Labour Party Special Adviser who is a columnist for The Scotsman and London Evening Standard as well as a comedian and broadcaster; UK radio station LBC presenter and political publisher, Iain Dale; and Liam Halligan, known for his regular columns in Britain's Sunday Telegraph, The Spectator and Unherd.com. CNN correspondents and other experts will also regularly join the show as guests; Christiane Amanpour, Nima Elbagir and Fred Pleitgen have all featured in recent shows.
Gill Penlington, Senior Director, News & Events Programming, at CNN International, said: "From the very beginning this show has struck a chord with audiences. The level of engagement we've seen has been phenomenal. Having a daily edition of the programme will allow us to get into a wider range of topics through the week and broaden what is already a diverse and highly flexible agenda."
Recent CNN Talk shows have focused on topics including Donald Trump's presidency, Brexit, gun control, international terrorism, sexual harassment and the #MeToo movement. The show has travelled to Berlin, Brussels and Paris, covered the royal engagement from outside Buckingham Palace, and discussed the Parsons Green bomb attack in London from the scene.
CNN Talk airs Monday to Friday at 7am ET/11am GMT/12pm CET*, from 12 March. 
*After the clocks change it will switch to its regular time of 7am ET/12pm BST/1pm CET, from Monday 26 March.