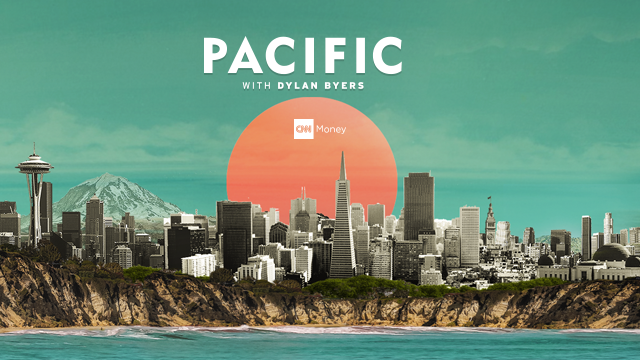 CNN
March 5th, 2018
CNN Launches "PACIFIC" with Dylan Byers
The world is changing — come read about it.
PACIFIC, a new CNNMoney newsletter by senior reporter Dylan Byers, covers the business, culture and politics of innovation, and the people and companies changing the world. From Alphabet to Amazon to Apple and beyond, Byers captures in a daily morning digest the news that matters to their executives, employees and users.
The Pacific Coast is the global hub of change and innovation, impacting the economy and culture in America and every corner of the world. The West Coast is the fifth-biggest economy in the world and home to the five biggest market cap companies in the world: Apple, Alphabet, Amazon, Microsoft, Facebook. A vastly undercovered story, PACIFIC gives you what you need to understand and be a part of the changing world around you.
"PACIFIC is the newsletter for the Innovation Economy. It puts the power players in tech and media at the center of the action, and covers their moves and their interests, because those moves and interests signal where society is headed," said Dylan Byers in his editor's note. "It treats Seattle, San Francisco and Los Angeles not as cities on the periphery, but as capitals of the 21st Century. It works on Pacific Standard Time.
Subscribe today at CNNPacific.com.