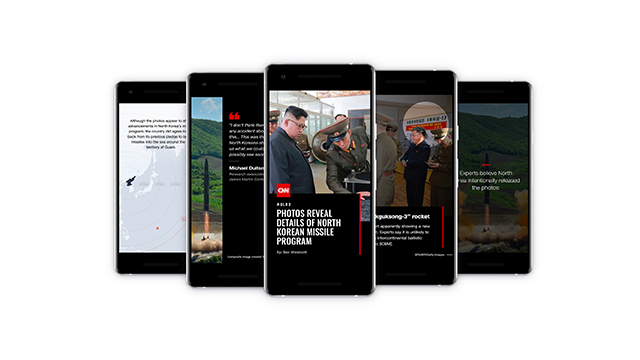 CNN Digital
February 16th, 2018
CNN Debuts on Google AMP Stories as a Launch Partner
Google search users are now able to experience breaking news and rich mobile stories from CNN in a new, visual format with Google AMP Stories.
CNN's AMP Stories are fast to load and designed specifically for mobile devices with a new interactive user interface, allowing users to consume CNN's reporting through beautiful, immersive mobile storytelling.
When users search for "CNN" on Google, the visual stories from CNN will appear. They are also available to explore at CNN.com/ampstories
This expands CNN's presence on Google's search and off platform channels, which now includes Google Newsstand, Google AMP, Google AMP Stories, Google Home, and Google Daydream.
Read more about Google AMP Stories on Google's Press Room.