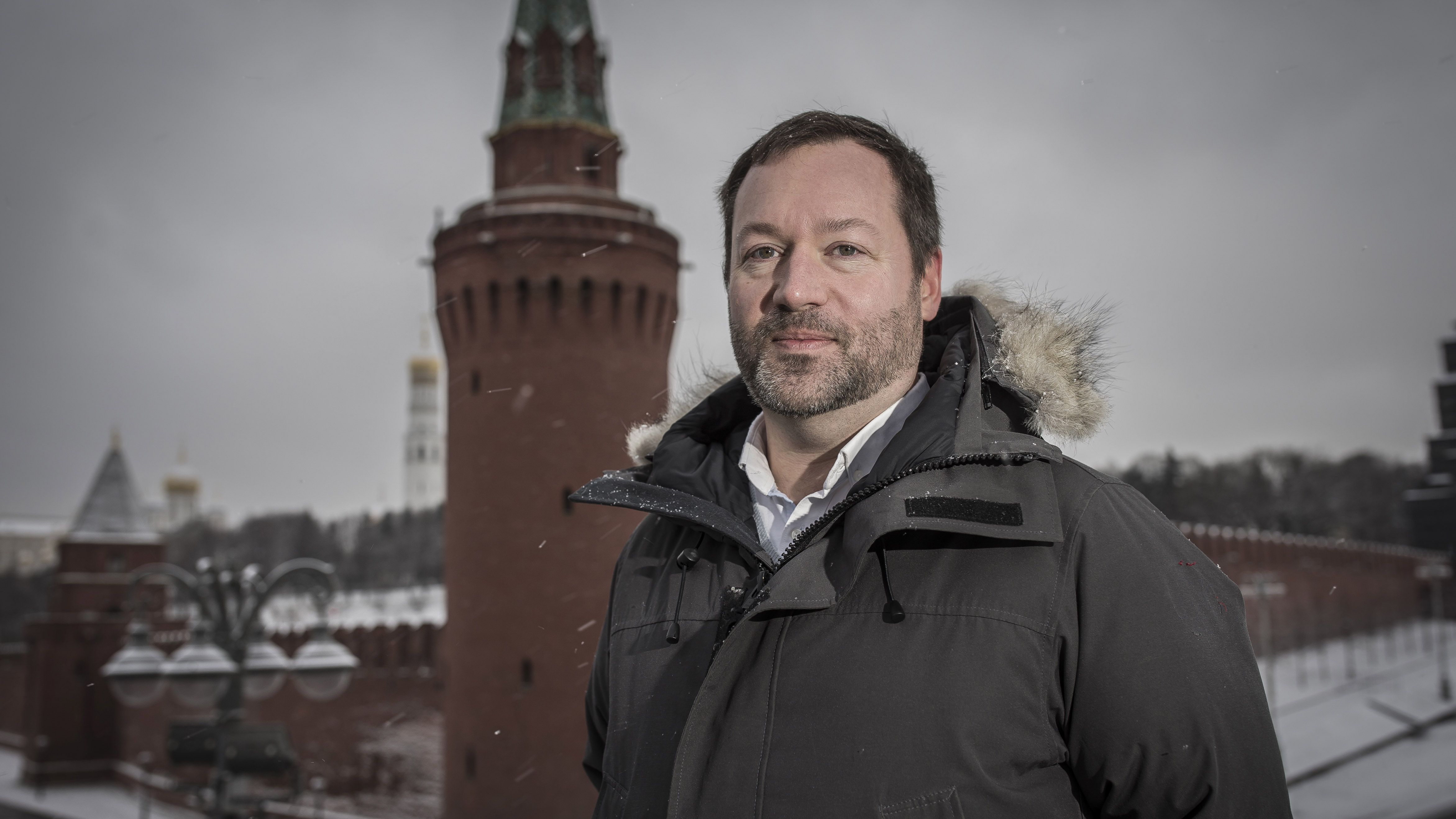 CNN International
January 18th, 2018
CNN Expands Moscow Bureau
– Nathan Hodge arrives from The Wall Street Journal as bureau chief
– Fred Pleitgen joins Matthew Chance to deepen senior correspondent roster
Moscow, January 18, 2018. CNN is expanding its Moscow bureau with key appointments, doubling down on its commitment to the increasingly pivotal stories emerging from Russia.
Nathan Hodge is joining the network from The Wall Street Journal to take on the role of Moscow bureau chief.  He will in turn be joined by CNN senior international correspondent Fred Pleitgen, who is moving to Moscow from the network's EMEA headquarters in London.  Fellow senior international correspondent Matthew Chance, who has covered Russia-related stories for CNN for well over a decade, will remain based in Moscow.
Hodge was The Wall Street Journal's Moscow bureau chief from 2015 to date, leading the WSJ's coverage of the Ukraine crisis, Russia's intervention in Syria, and the ongoing confrontation between Washington and Moscow.
Before moving to Moscow, he covered national security and military affairs for over a decade. He was the WSJ's Kabul bureau chief, covering Afghanistan and Pakistan, and has reported from Iraq, Iran, Syria and many other places in the Middle East.
Pleitgen is also no stranger to Russia, with regular stints reporting on political stories from CNN's Moscow bureau, as well as numerous embeds with the Russian military, including to Deir Ezzor, Latakia and Aleppo, Syria.  In more than 12 years with CNN he has reported on stories as diverse as the conflicts in Iraq and Georgia, elections in Iran and Myanmar, as well as major stories in the USA, UK and his native Germany.
Matthew Chance is among the most experienced correspondents covering Russia and the region. Since joining CNN in 2001 he has interviewed both Vladimir Putin and Dmitry Medvedev, and reported on major stories such as the Beslan school siege and the conflicts in Chechnya and Georgia.  Elsewhere, he has also reported extensively from across the Middle East, Asia and Europe.  He was among a group of journalists held by forces of Colonel Gaddafi at the Rixos al Nasr hotel in Tripoli, Libya, in August 2011 – reporting throughout his ordeal.
Deborah Rayner, SVP of International Newsgathering, TV & Digital, for CNN said: "It's hard to overstate the importance of Russia internationally, whether that pertains to its own upcoming elections, its alleged role in the recent US elections, or issues relating to Ukraine, Europe, China, Iran, and Syria.  Vladimir Putin is a uniquely compelling figure, and his agenda at home and abroad is fascinating for audiences worldwide.  No one is better placed to tell those stories than Matthew and Fred, and we could not wish for a better person to head up our Moscow operation than Nathan."
Hodge added: "The fact that CNN is doubling down on its commitment to Russia was a big factor in me taking on this role.  I know Fred personally from working alongside him in Syria, and I have followed Matthew's career for a long time; both are exceptional journalists, and the whole team at the Moscow bureau is formidable.  This is a crucial year for Russia, and the passion I have seen for the story at CNN makes me very excited about what's ahead."
Ends