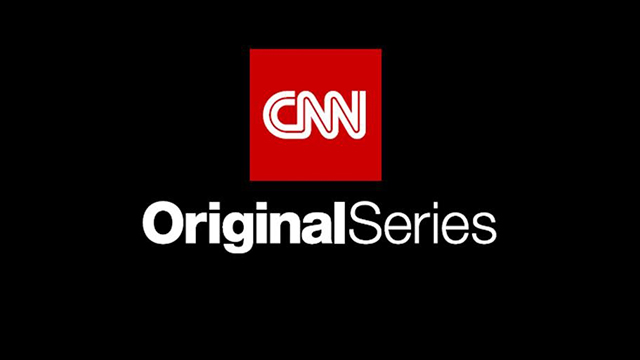 CNN Original Series
January 4th, 2018
New CNN Original Series, "The Radical Story of Patty Hearst," Premieres Sunday, Feb. 11
NEW YORK, Jan. 4, 2018 – The new CNN Original Series, The Radical Story of Patty Hearst, will debut Sunday, Feb. 11 with two back-to-back episodes at 9 p.m. and 10 p.m. ET/PT. The six-part docuseries follows the transformation of Patty Hearst from heiress to terrorist in a saga of privilege, celebrity, politics, media, revolution, and violence. Over 40 years later, newly discovered evidence, archival footage, cinematic recreations and exclusive firsthand accounts shed light on one of the biggest and most bizarre stories in modern American history.
The Radical Story of Patty Hearst includes unprecedented access to key figures in the story including Bill Harris, the man that abducted Hearst from her apartment in 1974 and Steven Weed, the fiancé who witnessed it all. The series weaves through her upbringing, kidnapping, transformation into a terrorist, subsequent arrest and trial, and her transition back into American royalty.  Best-selling author and Emmy Award-winning producer Jeffrey Toobin (American Heiress: The Wild Saga of the Kidnapping, Crimes and Trial of Patty Hearst, The People v. O.J. Simpson: American Crime Story) serves as one of the executive producers.
In part one of the series, Patty Hearst, the 19-year-old daughter of one of the richest and most powerful families in the country, is kidnapped from her Bay Area apartment and held hostage by a mysterious revolutionary group called the Symbionese Liberation Army (SLA). In part two, the lines of captivity and combat are blurred when Patty announces to the world she has joined the SLA.
The Radical Story of Patty Hearst will also stream live for subscribers on Feb. 11 via CNNgo (at CNN.com/go and via CNNgo apps for Apple TV, Roku, Amazon Fire, Samsung Smart TV and Android TV) and on the CNN mobile apps for iOS and Android. The series will also be available the day after the broadcast premiere on demand via cable/satellite systems, CNNgo platforms and CNN mobile apps.
In addition, viewers can dive deeper into the story with the new weekly podcast, "Patty Has a Gun: The Life and Crimes of Patricia Hearst." The podcast, co-hosted by Toobin and CNN's Brian Stelter (Reliable Sources), will be available beginning Friday, Jan. 26 on iTunes.
The Radical Story of Patty Hearst is produced by Bat Bridge Entertainment with executive producers Toobin, Pat Kondelis, Jody Wingrove, Marla Quintana, Amy Entelis and Lizzie Fox. The hour-long series will roll out over three consecutive weeks with two back-to-back episodes airing Sundays at 9 p.m. and 10 p.m. ET/PT on CNN.
About Bat Bridge Entertainment
Bat Bridge Entertainment is a full-service film and television production company founded in 2013. Since its inception, the company has produced documentary series and features that capture unique stories told with a distinct visual style, including the critically acclaimed, Emmy-nominated series High Profits (CNN), and the Critics' Choice Award-nominated documentary Disgraced (Showtime).
About CNN Original Series
The CNN Original Series group develops non-scripted programming for television via commissioned projects, acquisitions and in-house production. Amy Entelis, executive vice president of talent and content development, oversees CNN Original Series and CNN Films for CNN Worldwide.  Lizzie Fox, vice president of current programming, supervises production of all CNN Original Series.
###