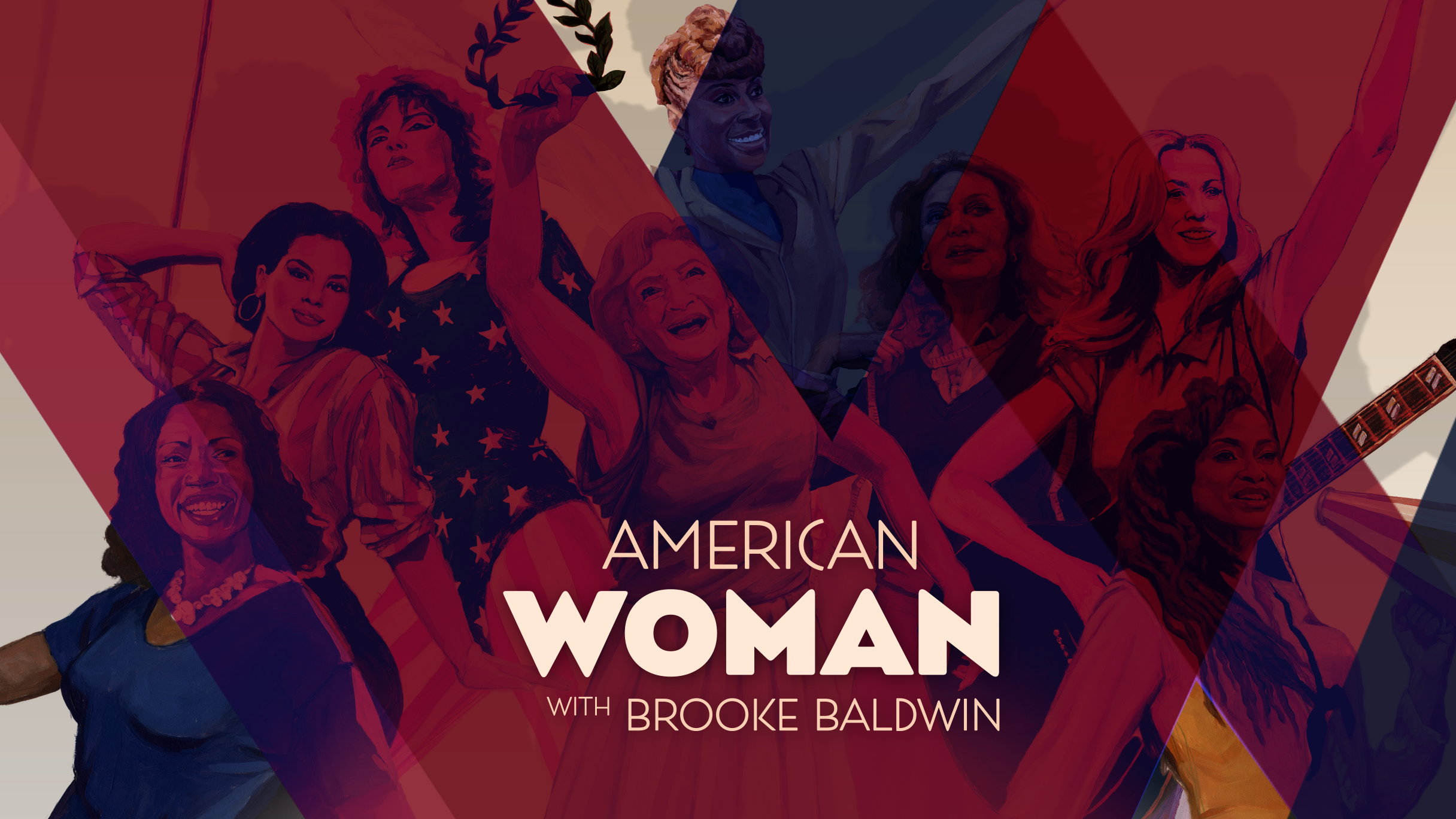 Brooke Baldwin
January 3rd, 2018
CNN Digital Presents "American Woman with Brooke Baldwin"
New digital series with episodes airing on CNN Newsroom launching today 
American Woman, an eight-part digital video series hosted by CNN Newsroom (2-4pm) anchor Brooke Baldwin, launched today featuring interviews with eight accomplished women who have shattered ceilings across their respective industries.
2017 was a defining year for the American woman. From the Women's March on Washington to the #MeToo moment, a movement has begun. In this series, Baldwin explores the lives, careers, personal setbacks and all the hurdles these trailblazing women surmounted to accomplish their dreams and pave a path for the next generation, while also exploring her own journey in a personal op-ed.
The series features:
Fashion Designer Diane von Furstenberg
Furstenberg explains why her innovative wrap dress, which became a symbol of feminism when it debuted 40 years ago, remains a timely closet staple.
Director Ava DuVernay
DuVernay is making the entertainment industry more reflective of the world we live in, one distinctly-DuVernay hit at a time.
Model Ashley Graham
Trolls can't stop this cover model. Graham explores how she is redefining beauty standards and shaping the future of fashion.
Actress, writer and director Issa Rae
From YouTube star to HBO sensation, Rae is riding her relatability to the top.
Singer Sheryl Crow
From small town to stardom, Crow shares some of the lessons she's learned on her strong, inspiring path.
Actress and comedienne Betty White
White dishes on her eight decades in Hollywood.
Fashion Designer Tracy Reese
Sewing hems, Rolaids and Michelle Obama sparked success for Reese.
Singer Pat Benatar
The rock icon explains how she battled for equality standing center stage.
American Woman with Brooke Baldwin is available on CNN's digital platforms and via CNNgo (at CNN.com/go and via CNNgo apps for Apple TV, Roku, Amazon Fire, Samsung Smart TV and Android TV) and on the CNN mobile apps for iOS and Android. The TV airings will roll out every Wednesday on CNN Newsroom for eight consecutive weeks starting January 3 and running through February 28.
Watch the full series now at CNN.com/AmericanWoman