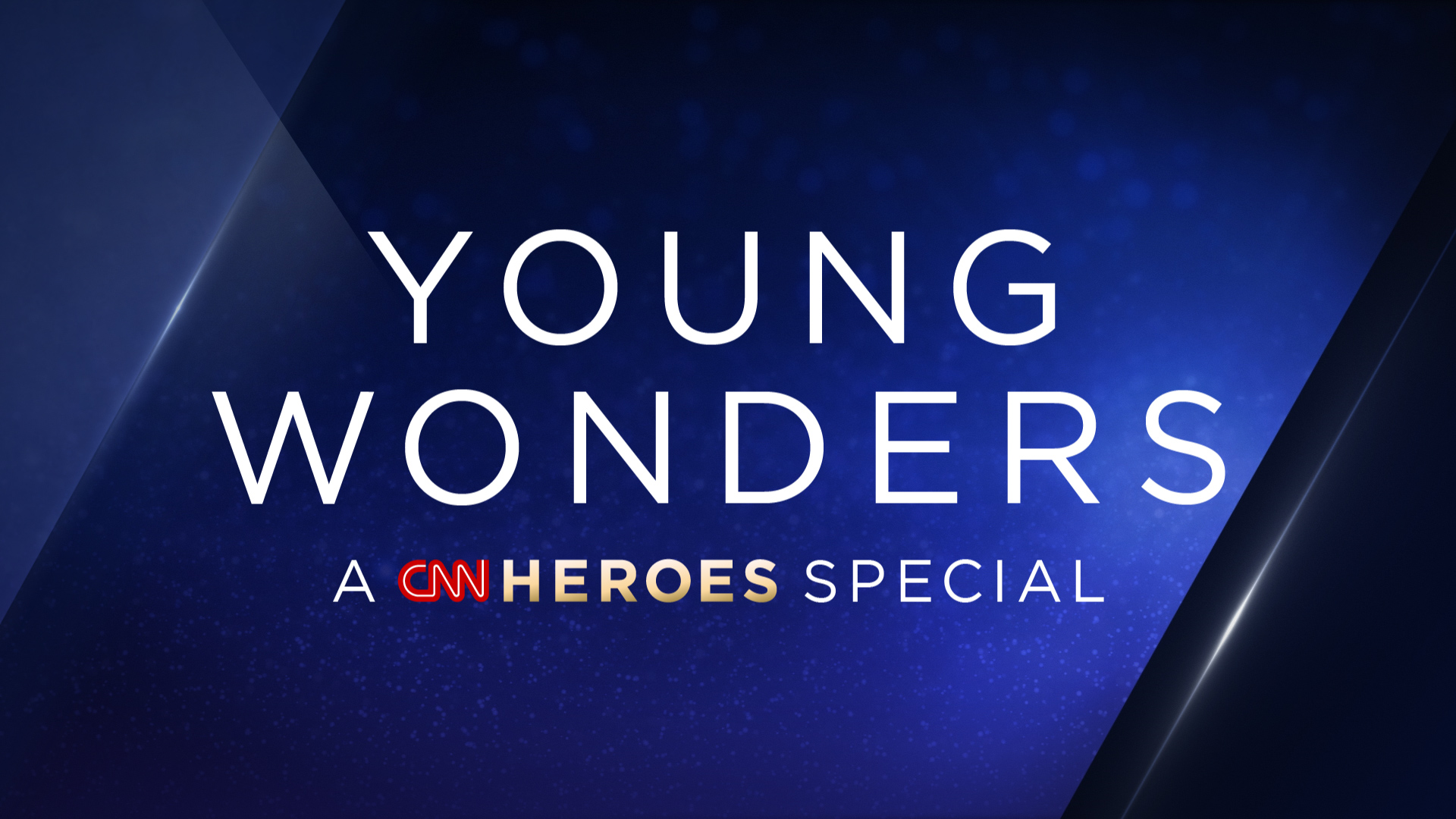 CNN US
December 11th, 2017
CNN Presents "Young Wonders: A CNN Heroes Special"
Hosted by Anderson Cooper
Airs Friday, December 15th at 10PM/ET
In advance of the 11th Annual CNN Heroes: An All-Star Tribute, CNN showcases five extraordinary young people making a difference in their communities. Their inspiring stories serve as reminders that you are never too young to change the world. Hosted by Anderson Cooper, the one-hour special airs Friday, December 15th at 10PM/ET.
All five CNN Young Wonders will also be honored during CNN Heroes: An All-Star Tribute airing live Sunday, December 17th at 8PM/ET.
Young Wonders:
Sidney Keys III – (Hazelwood, Missouri) 11-year-old Sidney Keys III encourages a love of reading by helping boys see themselves in books through his monthly book club, "Books n Bros".
Christina Li – (Macomb, Michigan) 19-year-old Christina Li is helping close the gender gap in the tech world. In 2015, Christina created "Hello World", a computer science camp for middle school girls. For the past three years, her free week-long camp has introduced about 30 girls to web development, game design, robotics and more.
Campbell Remess – (Tasmania, Australia) 13-year-old Campbell Remess spreads kindness and comfort to hurting kids. Through his "Project 365 by Campbell", he creates and delivers custom-made teddy bears for children battling illnesses around the world.
Haile Thomas – (New Windsor, New York) 16-year-old Haile Thomas is a teen health activist. Her "HAPPY Organization" is leading the next generation toward a healthier future by bringing cooking lessons and nutrition education to children in underserved areas.
Ryan Hickman– (San Juan Capistrano, California) 8-year-old Ryan Hickman is on a mission to keep debris out of the ocean and save marine life through his thriving "Ryan's Recycling Company". So far his efforts have resulted in the recycling of more than 275,000 cans and bottles – a total of 60,000 pounds.
In addition to the TV airings, "Young Wonders: A CNN Heroes Special" will also stream live for subscribers on December 15th via CNNgo (at CNN.com/go and via CNNgo apps for Apple TV, Roku, Amazon Fire, Samsung Smart TV and Android TV) and on the CNN mobile apps for iOS and Android.  "Young Wonders: A CNN Heroes Special" will also be available on demand via cable/satellite systems, all aforementioned CNNgo platforms and CNN mobile apps beginning December 16th.
###