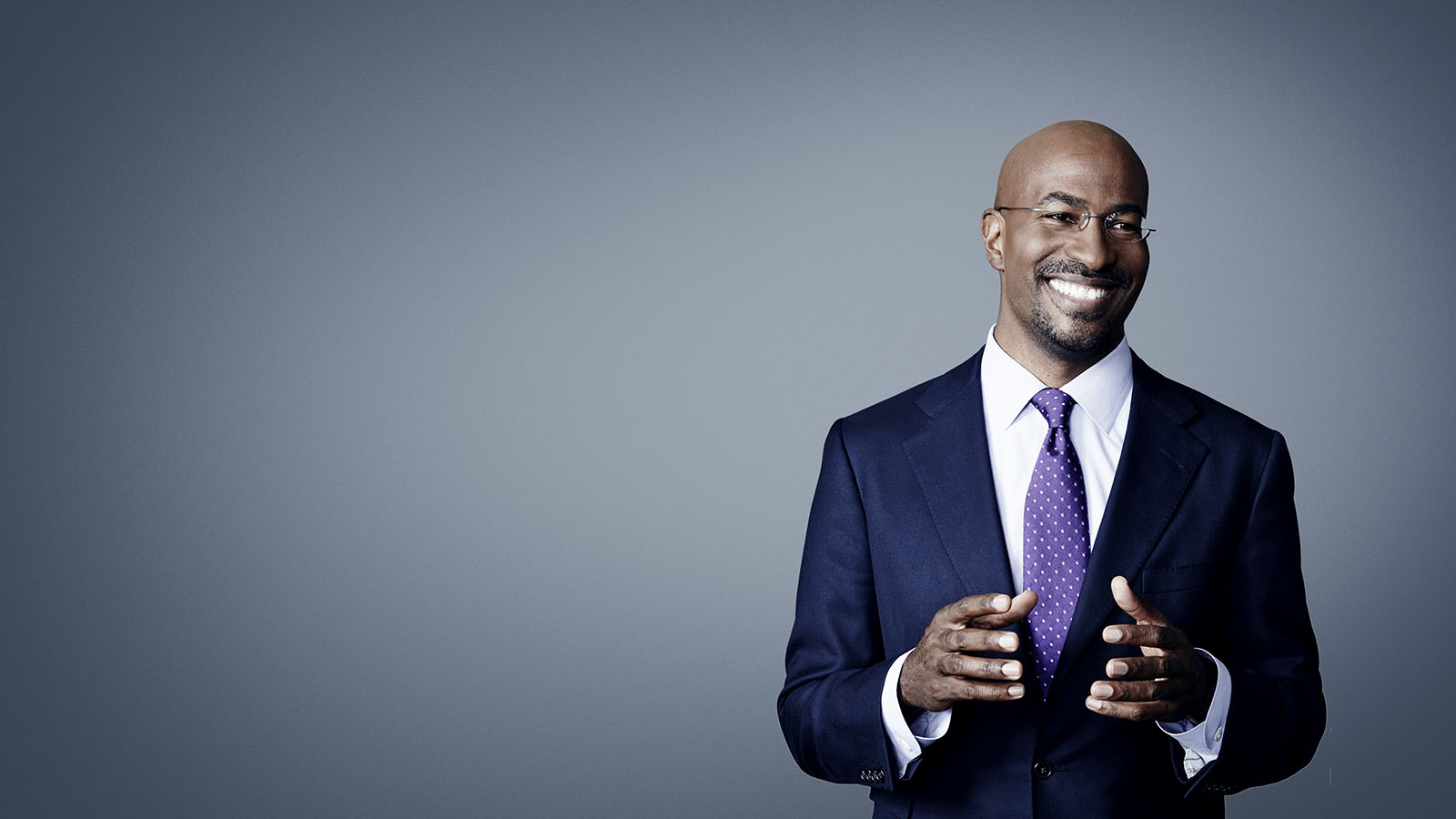 CNN US
November 27th, 2017
The Van Jones Show Coming to CNN in January 2018
THE VAN JONES SHOW COMING TO CNN IN JANUARY 2018
VAN JONES AND CNN TO ALSO LAUNCH A NEW CNN ORIGINAL SERIES
WASHINGTON, D.C. – Nov. 27 – Beginning in January 2018, CNN political commentator Van Jones will launch a one-hour prime-time program, airing bimonthly on CNN – The Van Jones Show.
Jones will return to CNN with his unique take on the forces that elected Donald Trump, the anti-Trump "resistance" movement and the future of both major parties.
The show will build on Jones' successful town halls throughout 2017, The Messy Truth, and will continue to speak directly to voters across the country by exploring the raw, emotional policy debates and culture wars taking place in America.
Jones will introduce viewers and a live studio audience to the fresh and charismatic voices on the front lines of political fights across the country.
In addition to The Van Jones Show, CNN has green lit the production of a new CNN Original Series in collaboration with Citizen Jones, a production company. Hosted by Van Jones, the series focuses on reconciliation, hope and redemption within the criminal justice system.
Jones is a notable advocate for civil rights, ecological solutions and social justice. A Yale-educated attorney, he gained nationwide notoriety during the 2016 presidential election with his unique ability to speak to and connect with voters on both sides of the aisle. His most recent New York Times bestselling book, Beyond the Messy Truth, explores failures of both political parties before and after the election of Donald Trump. In his book, Jones advocates for the importance of principled bipartisanship to solve real problems.
In addition to the TV airings, The Van Jones Show will stream live for subscribers via CNNgo (at CNN.com/go and via CNNgo apps for Apple TV, Roku, Amazon Fire, Samsung Smart TV and Android TV) and on the CNN mobile apps for iOS and Android.  The series will also be available the day after each episode on demand via cable/satellite systems, CNNgo platforms and CNN mobile apps.
ABOUT CNN ORIGINAL SERIES
The CNN Original Series group develops non-scripted programming for television via commissioned projects, acquisitions and in-house production. Amy Entelis, executive vice president of talent and content development, oversees CNN Original Series and CNN Films for CNN Worldwide.  Lizzie Fox, vice president of current programming, supervises production of all CNN Original Series.
# # #