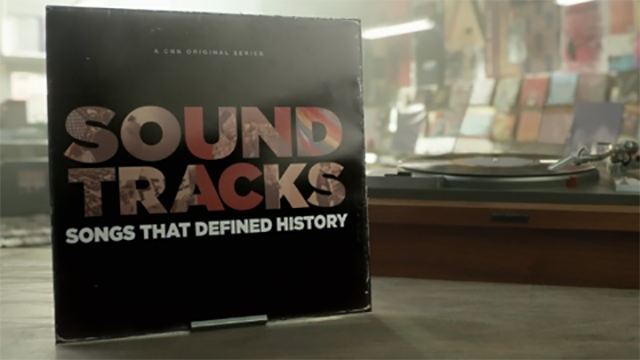 CNN Original Series
November 20th, 2017
CNN's Original Series "Soundtracks" Available For The First Time Exclusively on CNNgo and VOD
CNN's eight-part Original Series Soundtracks: Songs that Defined History will be available to stream with unauthenticated access via CNNgo starting Monday, November 20.
Soundtracks: Songs that Defined History will be available on CNN.com/go and via CNNgo apps for Apple TV, Roku, Amazon Fire, Samsung Smart TV and Android TV, and on the CNN mobile apps for iOS and Android. It will also be available on demand via cable/satellite systems. Episodes will be available for purchase/download on iTunes.
The eight-part, hour-long CNN Original Series, from executive producers Dwayne Johnson and Dany Garcia (Seven Bucks Productions) and Emmy and Peabody Award winners Maro Chermayeff and Jeff Dupre (Show of Force) explores the music tied to pivotal moments in history. From the March on Washington to the riots at Stonewall – every episode will illuminate how music has played an integral role in celebrating, criticizing, and amplifying these seismic events in our collective history. Hiram Garcia and Brian Gewirtz (Seven Bucks Productions), Joshua Bennett and Mira Chang (Show of Force), and Amy Entelis and Lizzie Fox (CNN) also serve as executive producers.
Soundtracks features rare archival footage alongside interviews with legendary musicians, journalists, historians and other notable figures including Dwayne Johnson, Billy Joel, Smokey Robinson, Andra Day, Pat Benatar, Patti LaBelle, Ben Harper, Paul Simon, Melissa Etheridge, Master P, George Clinton, Anderson Cooper, Van Jones, Dan Rather, Billie Jean King, Neil DeGrasse Tyson, Reverend Al Sharpton, and more.
Learn more and watch at www.cnn.com/soundtracks