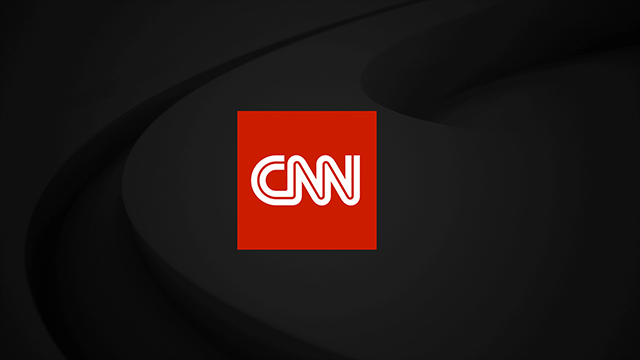 CNN Commercial
November 6th, 2017
CNN launches the 'Go There Media Fund' to boost Travel & Tourism sector
CNN International Commercial (CNNIC) has launched the 'Go There Media Fund' to provide travel and tourism expertise to distressed destinations and countries recovering from natural disasters.
The initiative was announced last night by Rani Raad, President of CNNIC, at a gala dinner ahead of World Travel Market, taking place in London this week. Attended by over 100 Ministers and Travel and Tourism CEOs, CNN's event opened World Travel Market by celebrating the achievements of guest of honour, outgoing UNWTO Secretary General Dr Taleb Rifai.
Dr Rifai will join Rani Raad, international tourism and development advisor Anita Mendiratta, and other industry luminaries and experts on the advisory board of CNN's 'Go There Media Fund'. Starting in 2018, the Fund will work closely with a number of countries every year to draw on CNNIC's expertise in nation branding to provide pro-bono consultancy, strategic direction and CNN airtime and inventory for campaigns that help recover national identity and build their tourism brand on the world stage.
This is the latest step in CNN's far-reaching commitment to the Travel and Tourism sector. Over the last ten years, CNN TASK (Tourism Advertising Solutions Knowledge) Group has worked directly with over 100 countries around the world to create impactful and strategic nation branding solutions and campaigns beyond traditional advertising. This has led to many award-winning campaigns from CNNIC's branded content studio, Create, and a close partnership with the UNWTO.
"We have seen consistently over the years that strategic travel and tourism campaigns have the power to transform a nation's stature, its prospects and people," said Rani Raad. "In honour of Dr Taleb Rifai's vision, passion and commitment to the tourism sector, CNN's 'Go There Media Fund' will focus on helping those countries at the start of the journey to rebuild and re-invent their nation brand as a tourism destination. We look forward to working with Dr Rifai and drawing on our expertise to really make a difference."
"I am honoured to accept the invitation to join the board of this new initiative," said Dr Taleb Rifai, Secretary General of UNWTO. "CNN's 'Go There Media Fund' will provide support to those nations that aspire to reach their full potential. I look forward to continuing my close work with CNN to elevate the prospects of nations and bring new destinations and experiences to travellers worldwide."
Elsewhere at World Travel Market this week, CNN's Max Foster will chair the Ministers' Summit on the morning of Tuesday 7 November; Richard Quest will broadcast live at various points during Monday and Tuesday; and delegates can experience CNN, CNN Travel and Great Big Story content first-hand at a CNN activation space next to the Asia and Italy Halls.
About CNN International Commercial
CNN International Commercial (CNNIC) is the division of Turner International responsible for the business operations of CNN's properties outside of the United States. All the commercial activities for brands such as CNN International, CNN en Español, CNN Arabic, CNN Style, CNNMoney and Great Big Story are aligned within the division. This encompasses the marketing, advertising sales, sponsorship partnerships, commercial content development, content sales, brand licensing, distribution and out-of-home operations for the world's leading international news provider. CNNIC is a recognised industry leader in international advertising sales and its use of award-winning commercial content, produced through its Create unit and driven by its advanced data usage and digital capabilities, has resulted in strong and enduring partnerships with many of the world's most recognised brands. Its Content Sales and Licensing unit has relationships with more than 1000 affiliates ranging from licensing the CNN brand through to content supply contracts as well as offering consultancy services. CNNIC has offices across the world, with key hubs in London, Hong Kong and Miami. For more information visit http://commercial.cnn.com