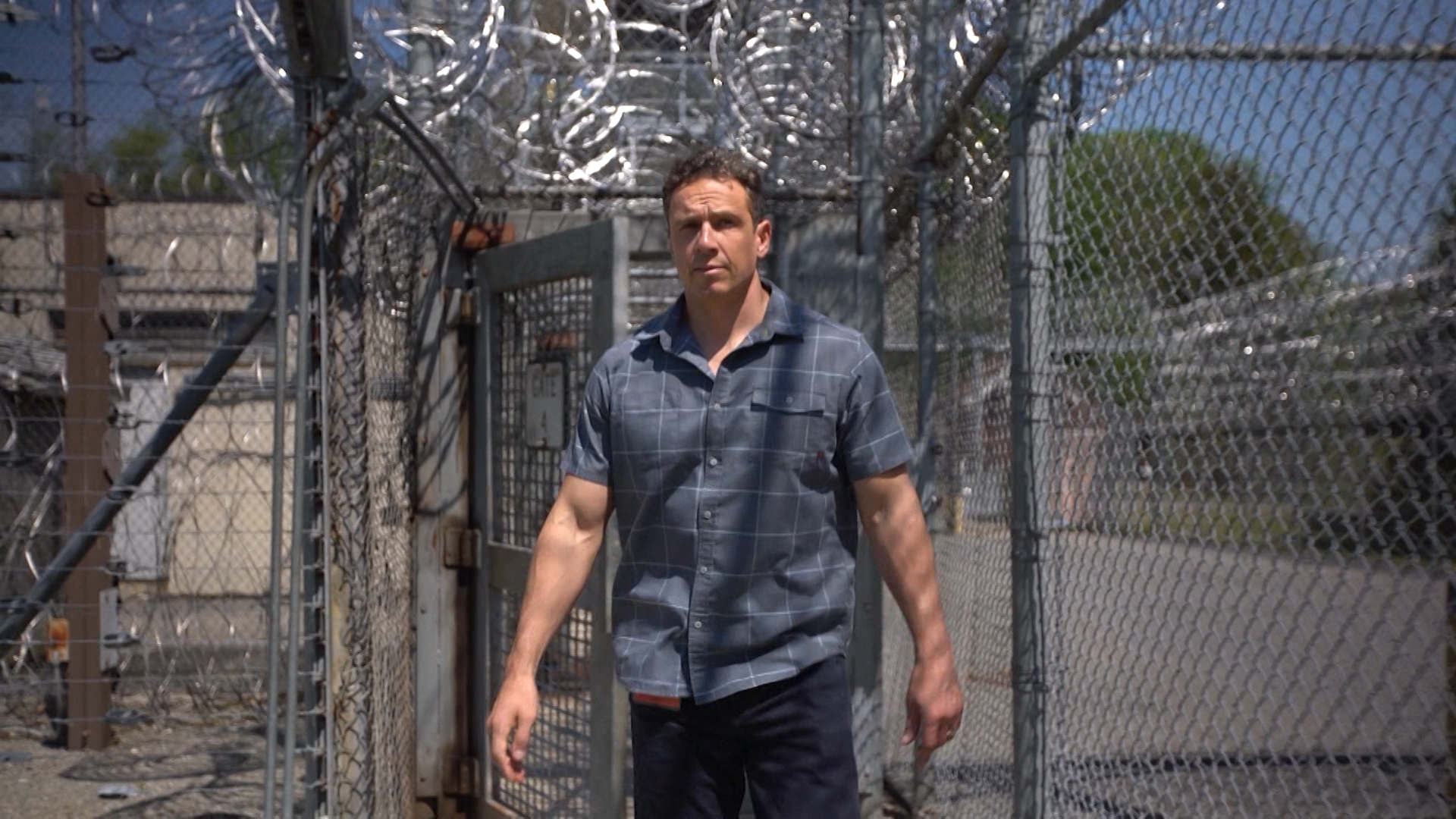 Chris Cuomo
October 17th, 2017
CNN Anchor Chris Cuomo Uncovers Shocking and Provocative Stories Affecting Real People, in Real Towns and Cities Across America in New HLN Investigative Series
"Inside with Chris Cuomo" Debuts Oct. 20; Series Spotlights Life in the Shadows Including the Opioid Epidemic, Polygamy & Sex Trade
Trailer: http://cnn.it/2yuNBxm
NEW YORK (October 17, 2017) – CNN New Day Anchor Chris Cuomo (Mon.-Fri., 6-9am ET) goes behind closed doors in a bold new series on HLN, Inside with Chris Cuomo. Premiering Fri., Oct. 20 at 9pm ET/PT, the five-part series shines a light on the shocking and sometimes heartbreaking stories affecting real people, in real towns and cities across America. Leveraging his breaking news credentials and investigative journalism background, Cuomo takes viewers inside places and situations few will ever experience and brings a voice to those living in the shadows.
Through long-form storytelling and cinéma vérité-style shooting, Cuomo meets the unseen, the ignored and the outcast to share their stories. Episodes spotlight the growing opioid epidemic, secrets of the dead in a medical examiner's office, a polygamist community, the inner workings of the sex trade and a women's prison.
"This series is a special opportunity to really get after some tough topics," said Cuomo. "There is no substitute for getting inside a situation and that's exactly what we do."
Inside with Chris Cuomo is the fourth premiere to date of internally-produced fare for HLN by the CNN Original Series team, led by Amy Entelis, executive vice president of talent and content development, CNN, and Nancy Duffy, vice president of program development for CNN. It's the latest docuseries to air on HLN as part of the network's efforts to revamp its primetime programming and produce high-quality content in the true crime, mysteries and investigations realm. Previous series from the network's 2017 slate of acquired and internally produced programming include How It Really Happened with Hill Harper (seasons one and two), Beyond Reasonable Doubt (Nutopia), Something's Killing Me with BD Wong, and The Hunt with John Walsh (season three, ZPZ.)
Inside with Chris Cuomo will air a new episode every Friday at 9pm ET/PT on HLN. Viewers can additionally tune in On Demand the day after the linear premier on cable VOD.
The following episodes are featured in the upcoming season:
SOS New Hampshire (airdate: Oct. 20) Addicts are found over-dosing on the streets every day in New Hampshire, the small, bucolic state President Trump recently called a "drug-infested den." Chris Cuomo visits the front-lines of America's opioid epidemic, to see what's being done to turn this deadly tide. It's an uphill battle for the first responders, police departments, addiction specialists, and courts, who are instituting new programs and solutions to reduce the rising death toll. The hour follows the lives of addicts trying to kick their deadly habits as well as the efforts of those working tirelessly to save them.
The Talking Dead (airdate: Oct. 27) An alarming number of bodies is piling up in Dr. Corrine Stern's jurisdiction, and it's her job to figure out who they are and why they've died. She is the lone medical examiner in the border town of Laredo, Texas and has become an expert in identifying the bodies of migrants who die crossing the border, but her caseload is much more than just that. Despite dealing with horrific cases on a regular basis, Dr. Stern is committed to treating all of her "patients" with dignity and works tirelessly to give their families closure. In this hour, Cuomo gets a first-hand look at Dr. Stern's advanced forensic techniques but also the impact working so intimately with death has on a person's life.
Secret Lives, Secret Places (airdate: Nov. 3) Emotionally-charged custody battles take place with increasing frequency in two small towns on the border of Arizona and Utah, a hidden corner of America, where former members of the FLDS, an extreme polygamous sect still under the control of Warren Jeffs, their imprisoned leader, wrestle and argue with women in prairie dresses to get their children back. Chris Cuomo finds himself in the middle of an hours-long tug of war, and meets mothers and fathers who have fought long and hard to reclaim their kids, at great personal cost.
Anyone's Daughter (airdate: Nov. 10) More and more American children are being recruited into the sex trade, sometimes girls as young as 10 years old. It is now become a booming multi-million dollar business that feeds on young, vulnerable, homegrown kids, who are forced into selling their bodies to enrich their traffickers. Chris Cuomo explores the mean streets of Los Angeles, California, where law enforcement battles this rising tide of exploitation, and meets officers and activists who are trying to help young victims and put their predators behind bars.  The hour's guide is Rachel Thomas, a survivor whose own fall from grace and back serves as a cautionary tale.
Green is the New Black (airdate: Nov. 17) What is life in prison really like for the fastest growing segment of incarcerated Americans? Chris Cuomo is granted unprecedented access to New York State's only maximum security prison for women, witnessing some of the most important moments of some of the inmates' lives. From the first day of a young woman who put her love of drugs over her two young children, to a dominatrix who killed two of her customers and is now allowed conjugal visits with a husband she met on a prison dating website. Cuomo talks to the warden about the problems of drugs in prison, and whether rehabilitation is possible: spending time with a woman who has spent 26 years in prison for murdering her own grandmother as she waits to find out whether her fifth parole hearing will finally set her free.
About HLN Original Series
Amy Entelis, executive vice president of talent and content development, CNN Worldwide, oversees CNN Original Series and HLN Original Series. Nancy Duffy, vice president of program development for CNN, supervises production of internally-produced HLN Original Series, and Lizzie Fox, vice president of current programming, CNN Original Series, supervises production of commissioned HLN Original Series. Jon Adler is senior director of development for commissioned HLN and CNN Original Series.
About HLN 
HLN features live coverage of national, regional, lifestyle, and entertainment stories in a fast-paced approachable tone with expert-led, personality driven hosts. HLN is a CNN Worldwide network reaching more than 100 million households in the U.S. CNN Worldwide, a division of Turner Broadcasting System, Inc., a Time Warner Company, is the most trusted source for news and information.