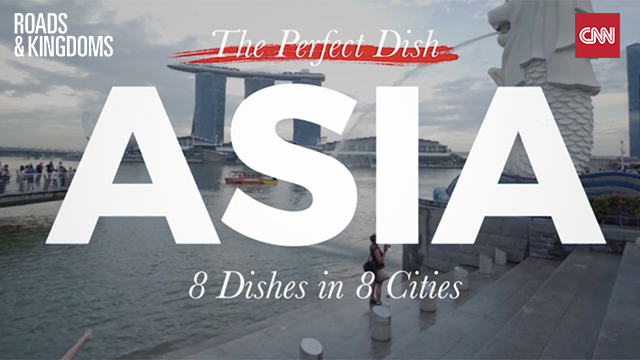 Parts Unknown
October 3rd, 2017
Explore Parts Unknown Presents "The Perfect Dish: Asia" Video Series with Anthony Bourdain
As a digital companion to Season 10 of CNN Original Series Anthony Bourdain Parts Unknown, Explore Parts Unknown launches an exclusive eight-part video series, The Perfect Dish: Asia featuring 8 cities across Asia.
Starting October 1, episodes will roll out online weekly following the TV broadcast of Season 10. Inspired by Bourdain's belief that you could spend an entire year exploring just one city block of Tokyo, the video series will feature Bourdain introducing each of the 8 locations in Asia (including Singapore, Jakarta, Hong Kong, Taipei, Hanoi, Yangon, Okinawa and Tokyo) and dispatching correspondents in search of the destination's perfect dish.
The premiere sponsor of the digital series is All Nippon Airways (ANA), the largest airline in Japan with flight routes available around the world. All 8 of the cities in Asia featured in the video series are available for domestic and international travelers on the ANA travel route.
Explore Parts Unknown, is a mobile-first immersive guide and digital destination featuring original stories and video, premium photography, and engaging interactives. Inspired by the Emmy-winning CNN Original Series Anthony Bourdain Parts Unknown, Parts Unknown enthusiasts can recreate Bourdain's journeys and find archived material from past seasons. Explore Parts Unknown is a partnership of CNN, Roads & Kingdoms, and Anthony Bourdain.
Watch the first episode of the series featuring Singapore here and tune in for more episodes weekly at Explore Parts Unknown.