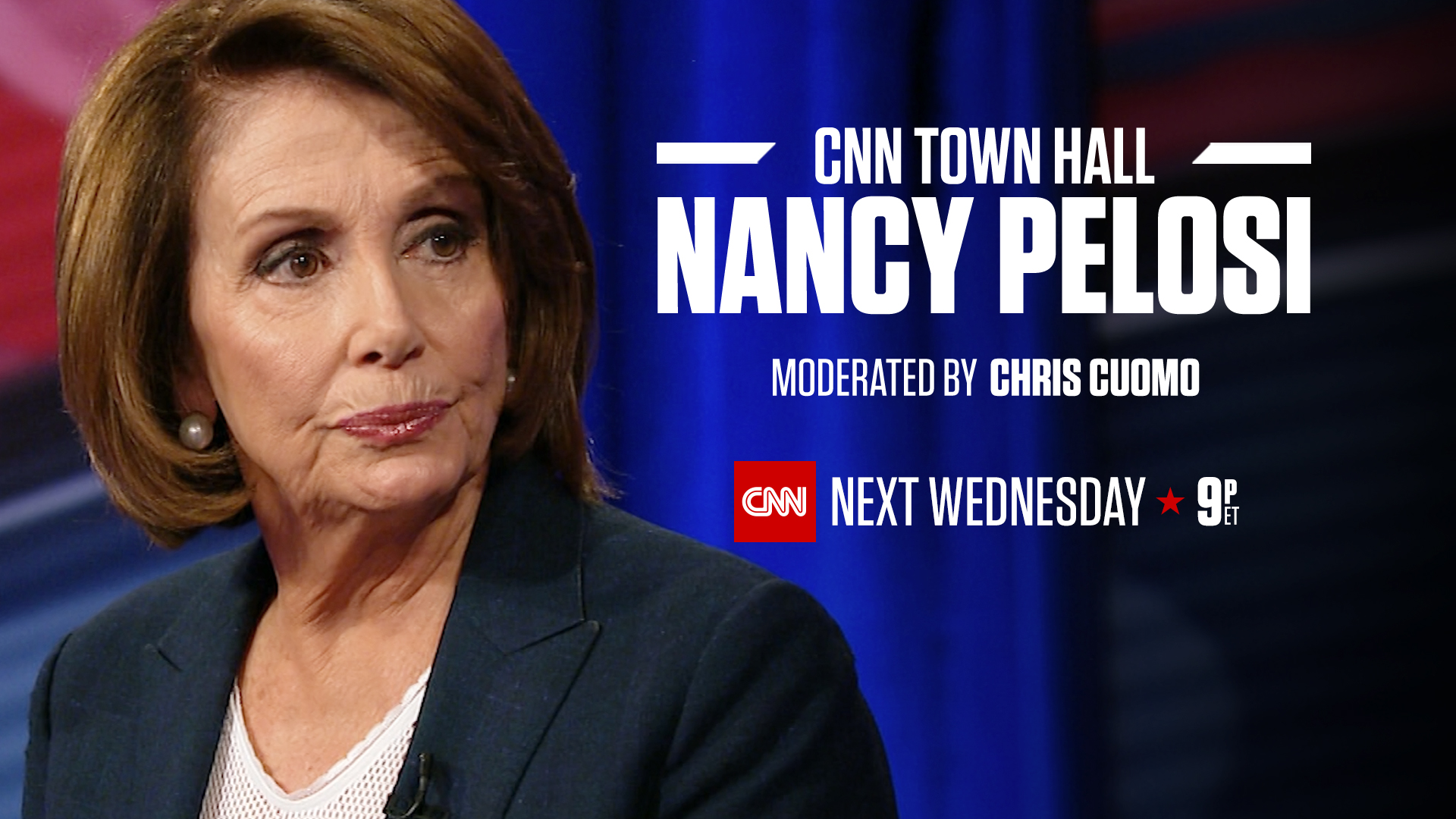 CNN US
September 27th, 2017
CNN to Host Town Hall with House Democratic Leader Nancy Pelosi on Oct. 4
CNN TO HOST TOWN HALL WITH HOUSE DEMOCRATIC LEADER NANCY PELOSI ON OCT. 4
PRIMETIME EVENT MODERATED BY CHRIS CUOMO
WASHINGTON, D.C. — Sept. 27, 2017 — CNN anchor Chris Cuomo will moderate a live Town Hall with the House Democratic Leader Nancy Pelosi on Wednesday, Oct. 4 at 9 p.m. from Washington, DC.
Amid new revelations in the ongoing Russia probe, Leader Pelosi will take voter's questions following the highly-publicized agreement with President Donald Trump on the federal budget and debt ceiling and just one week after Senate Republicans failed to repeal and replace Obamacare.
Pelosi will discuss these and other major issues facing the nation with Cuomo and take questions from a live studio audience during the 60-minute Town Hall event.
The hour-long Town Hall will air on CNN, CNN en Español, CNN International, stream live for subscribers via CNNgo (at CNN.com/go and via CNNgo apps for Apple TV, Roku, Amazon Fire, Samsung Smart TV and Android TV) and on the CNN mobile apps for iOS and Android. The town hall debate will also air on CNN's SiriusXM Channel 116. The Town Hall Debate will also be available Oct. 5 on demand via cable/satellite systems, CNNgo platforms and CNN mobile apps.
# # #