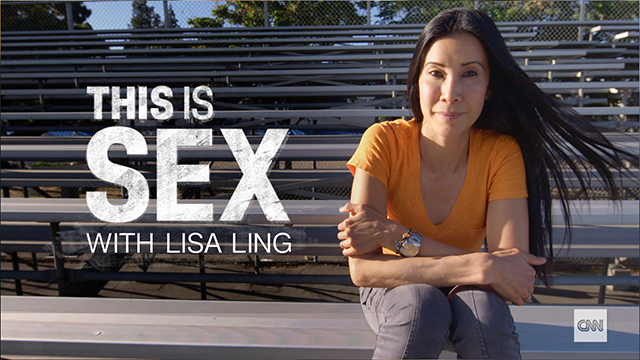 CNN DIGITAL
September 18th, 2017
CNN Digital Presents This is Sex with Lisa Ling
This is Sex with Lisa Ling is an exclusive three-part video series exploring the taboos around sex in America and the ways in which sexuality has been stigmatized, policed and politicized — from the criminalization of HIV positive individuals, to the controversial sex education programs in our schools, to the ongoing pursuit of sexual liberation.
On the heels of the highly acclaimed multi-part documentary This is Birth with Lisa Ling, This is Sex with Lisa Ling includes a personal op-ed, videos, articles and interactive data visualizations available online and via CNNgo (at CNN.com/go and via CNNgo apps for Apple TV, Roku, Amazon Fire, Samsung Smart TV and Android TV) and on the CNN mobile apps for iOS and Android.
Each episode follows Ling's travels across the country, meeting health leaders, educators, politicians, students and families, providing a glimpse into the state of sex in America.
SEX 101: The state of sex education in America
Only about half of sexually active high school students are using condoms. Our nation's teen pregnancy rate is the highest among developed nations and in 2017, our STD rates have actually increased to reach record highs. As a country, we spend nearly $16 billion treating STDs every year. Ling follows students and educators shaping the present and future of sex-ed in America on multiple sides of this highly controversial debate over what we teach our young people about sex in America.
POSITIVE: Dating while positive
Since the AIDS epidemic of the '80s and '90s, treatment and prevention has come a long way, yet the fear and stigma around HIV/AIDS remains. From navigating how and when to disclose your status, to constant rejection and dating app discrimination, dating while HIV positive can be a minefield. It can also land you behind bars.
CONTROL: The past, present and future of birth control
The birth control pill comes with a narrative of sexual revolution, women's liberation and economic empowerment through family planning. But the past, present, and future of the pill is marred in the controversy of the culture wars and politics. While biomedical engineers are developing male birth control technologies that are the stuff of Sci-fi movies, many American women are still waiting on that decades-old promise of liberation and empowerment.