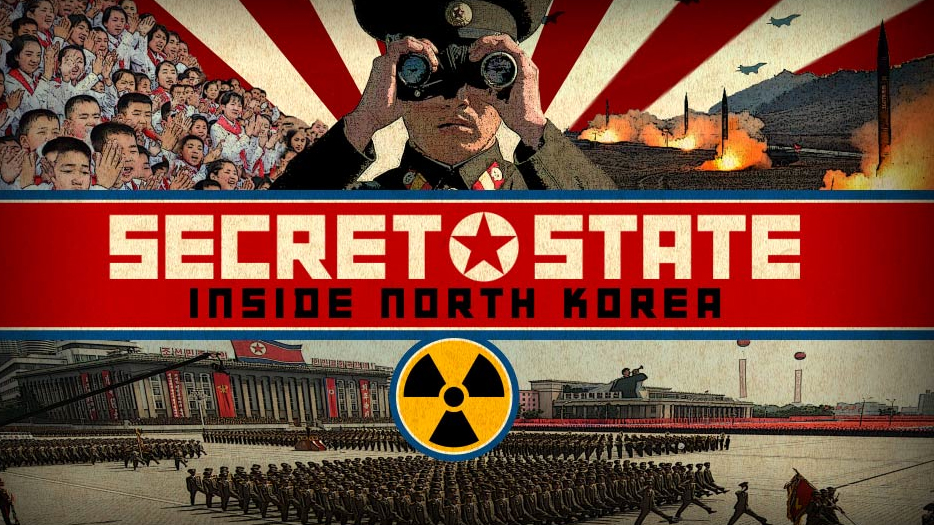 CNN Special Programming & Documentaries
September 14th, 2017
CNN Special Report Presents Secret State: Inside North Korea
Exclusive one-hour special airs Friday, September 15 at 10pm ET on CNN and CNN International
With tensions near boiling point and most Americans now banned from visiting North Korea, CNN cameras go inside the secretive nation to places few outsiders have ever seen. Reported by CNN international correspondent Will Ripley – who has been to North Korea 15 times in the last three years – Secret State: Inside North Korea will premiere Friday, September 15 at 10pm ET on CNN and CNN International.
Ripley and his team travel from the heavily-armed border region near South Korea – deep into the impoverished countryside where blackouts and food shortages are commonplace – to the coast where frenzied missile testing is underway. They also go through the showpiece capital of Pyongyang, where a growing consumer class is emerging, and along the Chinese border where the team climbs North Korea's most sacred mountain.
Throughout the journey CNN speaks to North Koreans who have never been allowed to speak to any foreign journalists. Conducted under the watchful eye of government minders, these unprecedented interviews give extraordinary insight into the lives and aspirations of those who live and work under Kim Jong Un's authoritarian regime.
In the coastal city of Wonsan, one of the country's main missile launch sites, Ripley speaks to a resident who has witnessed many of these missile launches and says it gives him "great pride" when he sees a missile in the sky. Ripley meets two teenage boys playing a video game where they try to kill their enemy, the Americans. He also speaks with teenagers who become visibly uncomfortable when Ripley tells them he's an American, the first they've ever met.
The team heads back to Pyongyang International airport after they get word of former NBA star Dennis Rodman's surprise arrival, which happens to coincide with a secret handover of American college student Otto Warmbier. The 22-year-old detainee died six days after his release.
The trip concludes with a flight 400 miles north of Pyongyang to a place rarely visited by foreign reporters: Mount Paektu. An active volcano on the border of North Korea and China, Mt. Paektu is the highest point on the Korean Peninsula and a sacred place to North Koreans. The CNN team makes a long drive through rural areas in the northern border region – getting access to typical North Korean villages along the way – before reaching the summit of Mt. Paektu.
Secret State: Inside North Korea will replay on CNN at 2am and 8pm ET on Saturday, September 16, and on CNN International on Saturday, September 16 at 8am and 3pm ET, Sunday, September 17 at 3am and 11am ET, and on Monday, September 18 at 5am ET.
In addition to the TV airings, Secret State: Inside North Korea will also stream live for subscribers on Saturday, September 16 via CNNgo (at CNN.com/go and via CNNgo apps for Apple TV, Roku, Amazon Fire, Samsung Smart TV and Android TV) and on the CNN mobile apps for iOS and Android. Secret State: Inside North Korea will also be available the day after the premiere on demand via cable/satellite systems, CNNgo platforms and CNN mobile apps.
Follow Will Ripley on Twitter, Instagram and Facebook for more images and videos from North Korea.
About CNN Special Reports
CNN Special Reports is the award-winning, in-house documentary unit focusing on in-depth and investigative reporting of major issues and events and the powerful human interest stories that reflect our times.