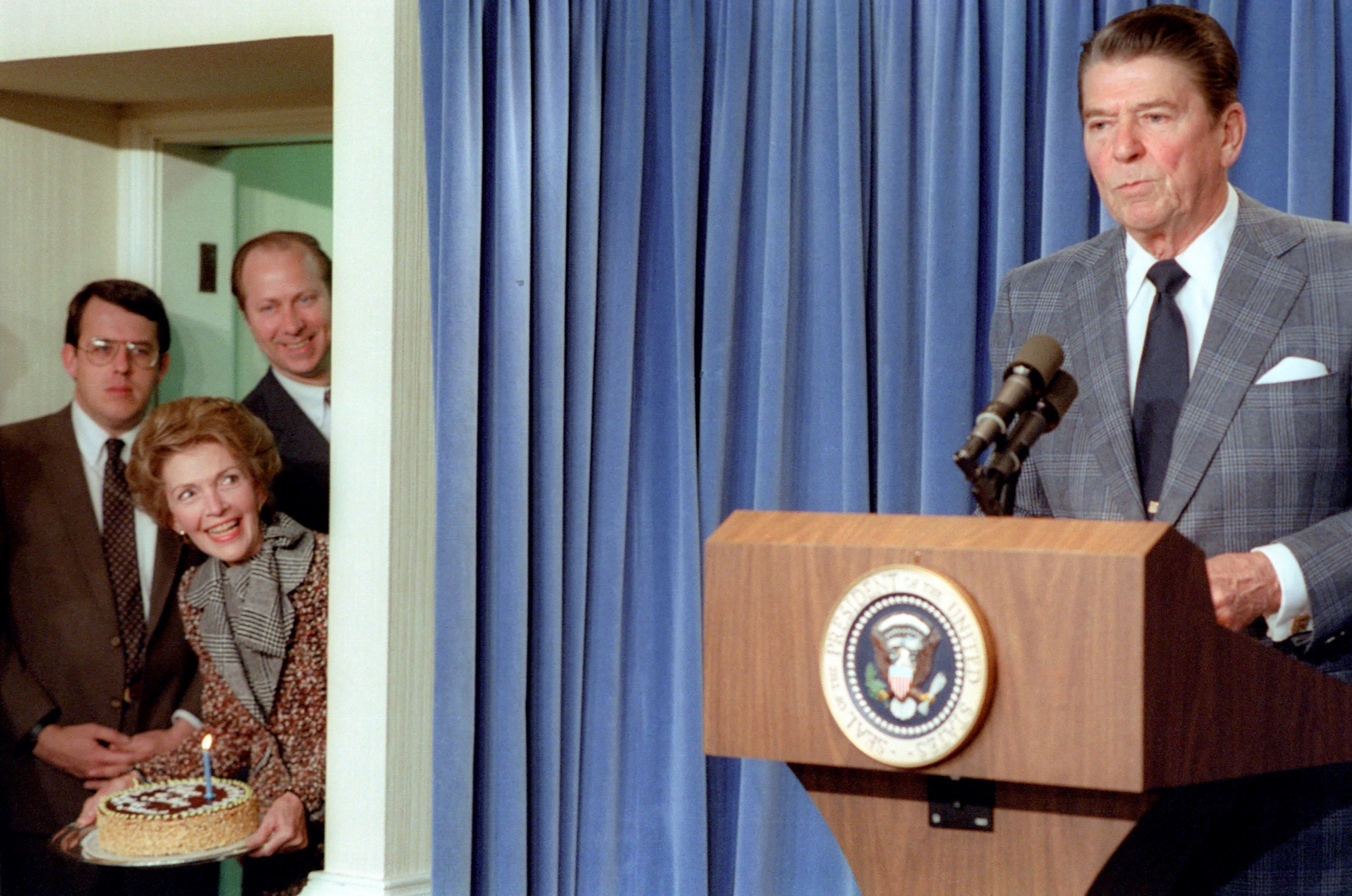 CNN Films
September 4th, 2017
TONIGHT: The Reagan Show premieres on CNN at 9:00pm Eastern
The all-archival CNN Film, The Reagan Show premieres tonight on CNN at 9pm, with an encore Saturday, Sept. 9 from 10:00pm to 11:30pm and Sunday, Sept. 10 from 2:30am to 4:00am, with limited commercial interruption.   All times Eastern.
The film will be available beginning Monday, Sept. 5, on demand via cable and satellite systems, CNNgo platforms, and CNN mobile apps.  The Reagan Show will also live stream tonight at 9:00pm for subscribers via CNNgo apps for AppleTV, Roku, Amazon Fire, Samsung Smart TV, Android TV, and via www.CNN.com/go.
Co-directed by filmmakers Pacho Velez and Sierra Pettengill reviewed nearly 1,000 hours of footage filmed by the U.S. Naval Photographic unit and preserved by the Ronald Reagan Presidential Library and Museum, in the creation of the film.  While previous administrations also filmed White House activities, the Reagan Administration's volume of documentation was unprecedented.  Archival news footage from the era augments this fly-on-the-wall perspective on the dramatic history and pageantry of the Reagan years.
The Reagan Show also represents a new milestone for CNN Films, which celebrates its fifth anniversary this fall.  Velez and Pettengill are alumni of the inaugural filmmakers' retreat created by a partnership with Tribeca Film Institute, Camden International Film Festival, and CNN Films in 2015.  Each June, the annual workshop is hosted by Points North Institute in Camden and Rockport, Maine, and provides master classes, mentorship, and guidance to emerging documentary filmmakers.  This film is the first co-production to be acquired for broadcast by CNN Films from alumni of the workshop, fulfilling a goal of CNN Films to contribute to the industry through nurturing documentary filmmaking and filmmakers.
In addition to the telecasts and live stream, The Reagan Show will also stream via CNNgo and the CNN mobile apps for iOS and Android.
# # # # #