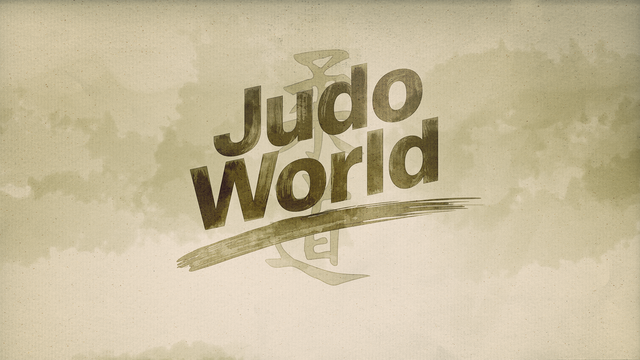 CNN International
August 24th, 2017
CNN International expands sports coverage with launch of Judo World
CNN International is increasing its extensive sports portfolio with a new programme focusing on the martial art of Judo. Airing as regular reports during CNN World Sport and as a series of 30-minute shows, Judo World adds to the network's wide range of premium sports coverage, which includes Formula One, Formula E, rugby, golf, equestrianism, skiing, tennis, horse racing and sailing.
Judo World will cover the most important events in the Judo calendar, bringing viewers in-depth interviews with the biggest names in the sport as well as all the action from the World Judo Championships in Budapest, the Tokyo Grand Slam and the Paris Grand Slam in February 2018.
The show will also explore the history and traditions of the martial art, examining how it expanded out of Asia to become a global phenomenon and one of just two martial arts included in the Olympic Games. Judo World will travel to many of the regions where Judo is popular, to tell in-depth stories and interview the biggest stars of the sport.
Hosted by Rhiannon Jones, the first half-hour special of Judo World airs on CNN International on 8th September and will show all the best of the action from the 2017 World Judo Championships in Budapest, Hungary. The programme also looks back on the history of the tournament, which began in 1956, and sits down with a modern-day star of the sport, French judoka and eight-time-world champion, Teddy Riner. Alongside the competitive side to the sport, CNN will highlight worldwide initiatives where Judo is used in community work to promote peace and anti-violence.
Segments from Judo World and additional bespoke content will be broadcast within CNN World Sport and hosted on a new Judo microsite within CNN Digital alongside explainers, written columns and extra videos.
"The addition of Judo to our programming roster demonstrates CNN's continued commitment to celebrating global sport" said Matthew Percival, Executive Producer and Commissioning Editor, CNN International. "Judo World combines coverage of this unique martial art at its highest level with in-depth reporting on the rich traditions and community aspects of Judo from around the world, allowing viewers to experience the full range of stories surrounding this truly international sport. With front seats at the biggest events on the Judo calendar across all platforms, our audiences will be able to follow the very best of the action and meet the world's champion judoka, starting at the 2017 World Judo Championships in Budapest."
The first episode of Judo World airs on CNN International at the following times:
Friday 8th September at 1030 BST / 1130 CET
Saturday 9th September at 1300 BST / 1400 CET and 2030 BST / 2130 CET
Sunday 10th September at 0130 BST / 0230 CET
Monday 11th September at 0430 BST / 0530 CET
Tuesday 12th September at 1030 BST / 1130 CET and 1730 BST / 1830 CET
Wednesday 13th September at 0430 BST / 0530 CET and 0930 BST / 1030 CET
Notes to editors:
About CNN International
CNN's portfolio of news and information services is available in seven different languages across all major TV, digital and mobile platforms reaching more than 450 million households around the globe. CNN International is the number one international TV news channel according to all major media surveys across Europe, the Middle East and Africa, the Asia Pacific region and Latin America and has a US presence which includes CNNgo. CNN Digital is a leading network for online news, mobile news and social media. CNN is at the forefront of digital innovation and continues to invest heavily in expanding its digital global footprint, with a suite of award-winning digital properties and a range of strategic content partnerships, commercialised through a strong data-driven understanding of audience behaviours. Over the years CNN has won multiple prestigious awards around the world for its journalism. In addition, around 1,000 hours of long-form series, documentaries and specials are produced every year by CNNI's non-news programming division, CNN Vision. CNN has 39 editorial offices and more than 1,100 affiliates worldwide through CNN Newsource. CNN International is part of Turner, a Time Warner company.
For more information, please contact:
Hugo Bebbington
PR Coordinator, CNN international
+44 20 7693 1737
Hugo.Bebbington@Turner.com