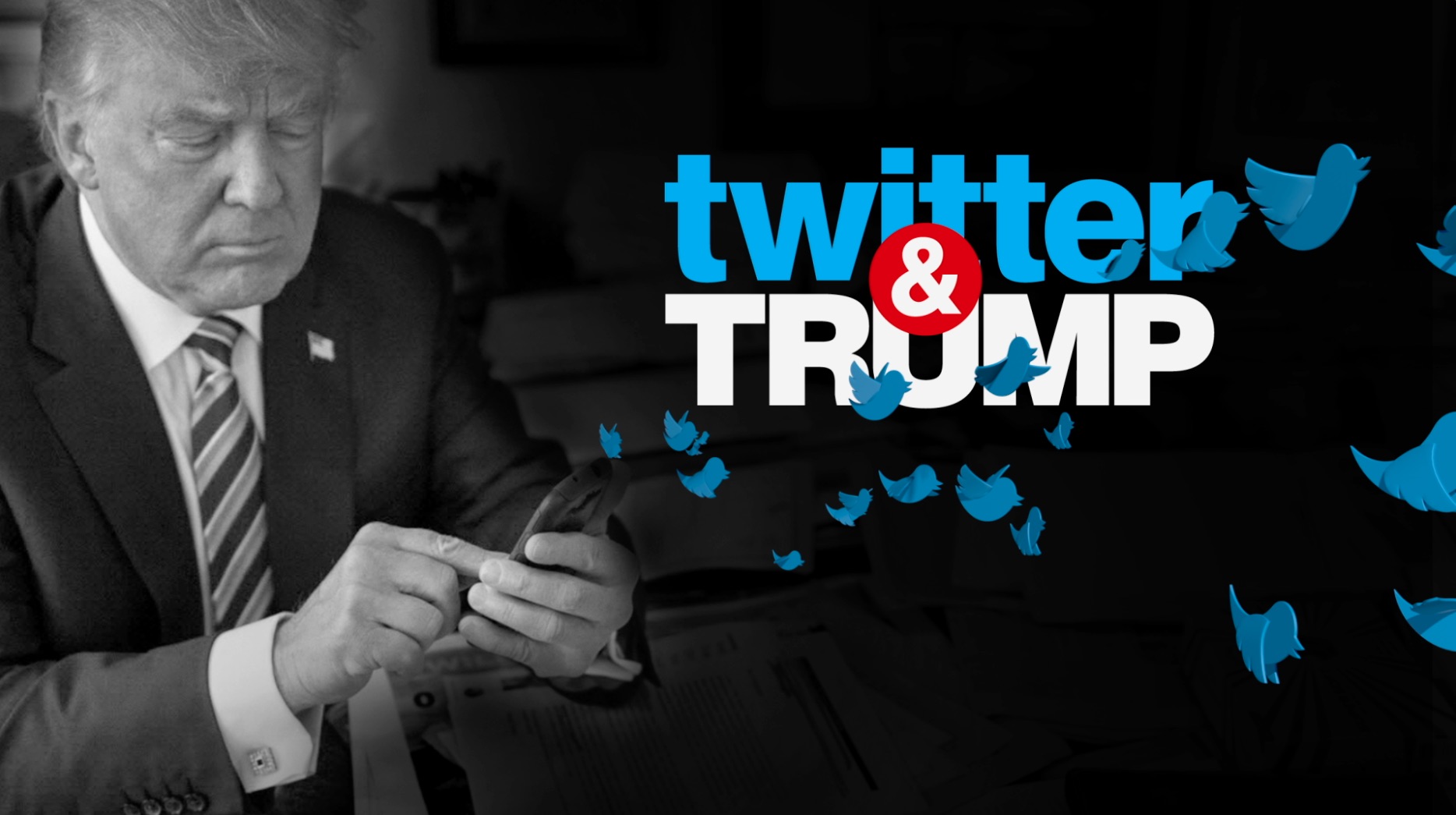 CNN Special Programming & Documentaries
August 16th, 2017
CNN SPECIAL REPORTS PRESENTS "TWITTER & TRUMP"
Hosted by Bill Weir
One-hour special airs Friday, September 22nd at 10PM/ET
In 140 characters—multiplied across thousands of tweets—President Donald Trump has revolutionized the flow of communication from the nation's highest office.  As a reality TV star, he experienced firsthand the reach and marketing potential of social media and then leveraged it in running a successful and unprecedented presidential campaign. Today, his Twitter use is also at the center of constant controversy.
In a one-hour special report 
"Twitter & Trump,"
 host 
Bill Weir
 explores the evolution of President Trump's Twitter use from its very beginnings to becoming a political weapon in the insult filled primaries to his use of the medium as President, where it has generated very different reactions from his opponents and supporters.
"Twitter & Trump"
 airs on CNN, 
Friday
, 
September 22nd at 10PM/ET
. In addition to the TV airings, the special will also stream live for subscribers on September 22nd via CNNgo (at
 CNN.com/go
 and via CNNgo apps for Apple TV, Roku, Amazon Fire, Samsung
Smart TV and Android TV) and on the CNN mobile apps for iOS and Android.  "Twitter
& Trump" will also be available the day after the premiere on demand via cable/satellite
systems, CNNgo platforms and CNN mobile apps.
Bill Weir
also hosts the 
The Wonder List, 
which explores
the stories of extraordinary people, places, cultures and creatures at a crossroads.
The Wonder List with Bill Weir
returns to CNN this fall.
###
About CNN Special Reports

CNN Special Reports is the
 award-winning,
 in-house documentary unit focusing on in-depth and investigative reporting of major issues and events and the powerful human interest stories that reflect our times.