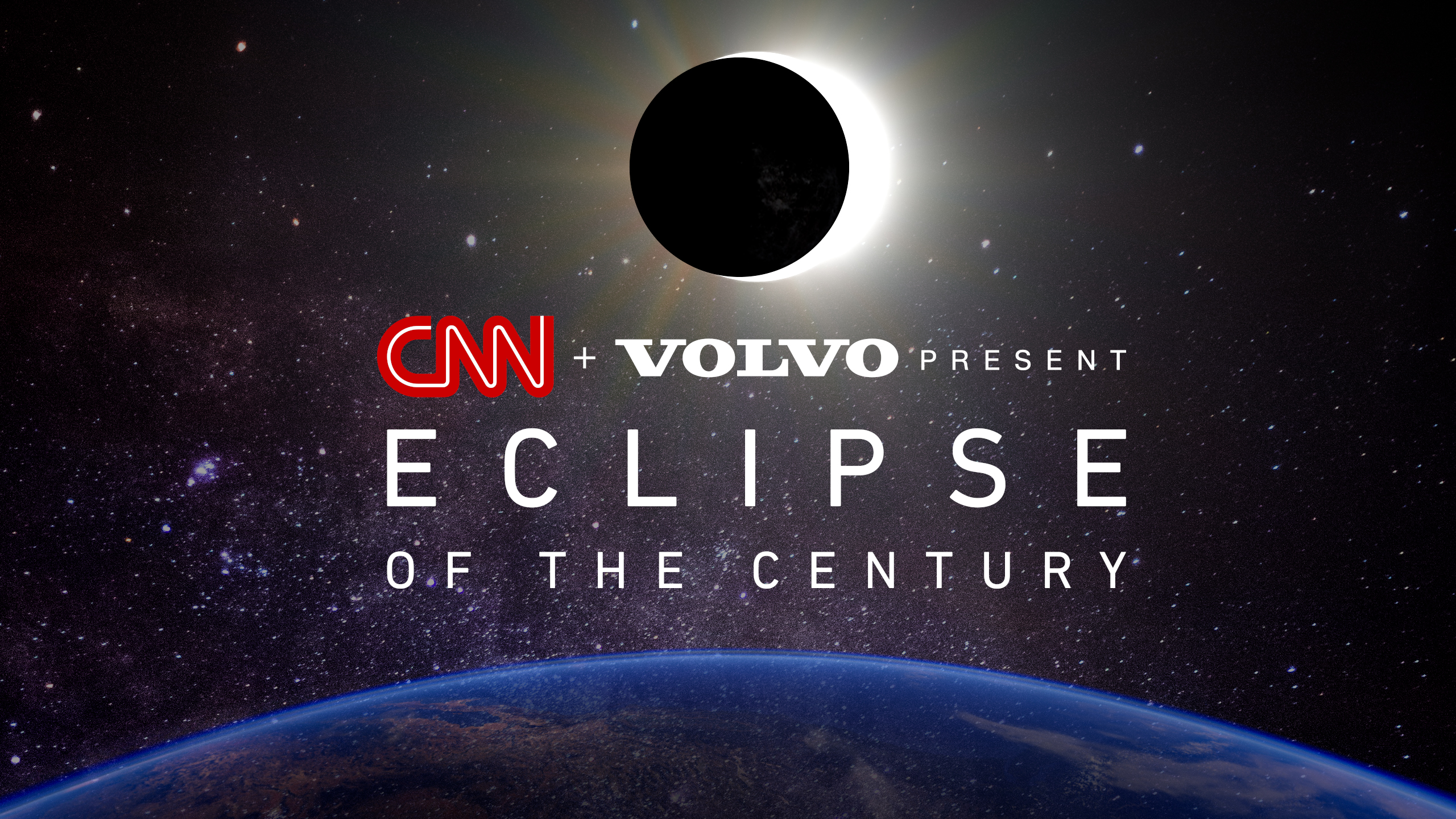 Virtual Reality
August 14th, 2017
CNN and Volvo Present the Solar Eclipse in an Unprecedented 360° Virtual Reality Live-Stream
CNN and Volvo Cars USA will present the solar eclipse from multiple locations, coast to coast, in an immersive two-hour 360° live-stream experience starting at 1PM ET on August 21, 2017.
The astronomical and historic virtual reality event will be available all around the world in 4K resolution at CNN.com/eclipse, CNN's mobile apps, Samsung Gear VR powered by Oculus via Samsung VR, Oculus Rift via Oculus Video and through CNN's Facebook page via Facebook Live 360.
"CNN's Eclipse of the Century" will allow users to witness the first total solar eclipse to traverse the United States for the first time in nearly 40 years. The live show, hosted by CNN's Space and Science Correspondent Rachel Crane and former NASA Astronaut Mark Kelly, will harness stunning imagery from specially-designed 4K 360° cameras, optimized for low-light, that will capture seven 'total eclipse' moments – stretching from Oregon to South Carolina.
While only a fraction of the country will be able to witness the total eclipse in-person, CNN's immersive livestream will enable viewers nationwide to "go there" virtually and experience a moment in history, seven times over. The livestream will be enhanced by real-time graphics, close-up views of the sun, and experts from the science community joining along the way to explain the significance of this phenomenon.
As part of Volvo's partnership with CNN, four of the seven live-streams will feature branded content produced by CNN's brand studio Courageous for Volvo and integrate 2018 Volvo XC60s specially outfitted with advanced 360° cameras. The groundbreaking live 360° content by Volvo will spotlight four influencers in different locations, sharing their unique perspective and excitement for the future as they witness the solar eclipse from helicopters and road tours along the narrow path of totality. For more on Volvo's partnership with CNN centered on the 2017 total solar eclipse, visit www.RacingTheSun.com.
Additionally, on television, CNN meteorologist Chad Myers will explain the science behind the solar eclipse, its course and timing; and CNN correspondent Alex Marquardt will profile the excitement around the historical event. CNN correspondents will report live from locations across the path of the solar eclipse, with Marquardt in Oregon for the start, Stephanie Elam in Missouri, Martin Savidge in Tennessee, and Kaylee Hartung in South Carolina.
For more information visit CNN.com/eclipse, and tune in to experience the event on August 21, 2017 at 1pm ET.
Press Contact: Emily Kuhn; emily.kuhn@cnn.com