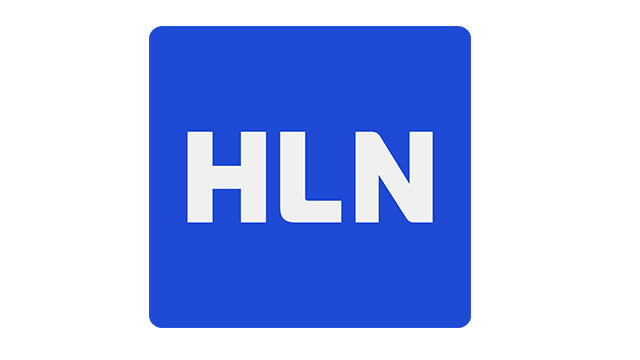 HLN Press Releases
August 7th, 2017
HLN Bolsters Live News Programming Lineup with Premieres of Carol Costello and S.E. Cupp on August 21
'Across America with Carol Costello' (11am ET) and 'S.E. Cupp Unfiltered' (7pm ET) Join the Network
HLN adds two dynamic personalities to its live programming lineup it was announced today by Ken Jautz, EVP, CNN. Launching Monday, August 21, Carol Costello brings her journalistic prowess to "Across America with Carol Costello" (Monday – Friday, 11a – 1p ET) and S.E. Cupp delivers her candid point-of-view nightly on "S.E. Cupp Unfiltered" (Monday – Thursday, 7p – 8p ET). 
"Adding Carol and S.E. to HLN further strengthens our powerful bench of journalists and hosts, and delivers on the network's promise to add more live hours of news programming," said Jautz. "Carol and S.E. are two of the most respected and recognized voices in the business, and we're excited to bring their smarts and passion to the HLN audience."
"Across America with Carol Costello" covers news as it happens, and tackles the most talked about stories of the day. Combining her award-winning reporting and distinct voice, Costello discusses current issues that directly affect communities by highlighting what matters most to Americans and asking the tough questions they want answered.
Costello joins HLN from CNN where she served as anchor of "CNN Newsroom." Her new daily show is live from Los Angeles. She is also a regular contributor to CNN.com. Peter Kaplan serves as executive producer based in Atlanta.
"S.E. Cupp Unfiltered" extends HLN live news programming in primetime with its debut also on Monday, August 21 at 7p ET. The one-hour panel-driven show, led by conservative commentator Cupp, addresses contemporary issues impacting everyday Americans through spirited debates featuring a rotating cast of guests and regular panelists. Each night, Cupp and her roundtable cover the latest news out of Washington, as well as stories ranging from political correctness gone wild to celebrity misbehavior and legal mysteries.
Andy Levy joins "S.E. Cupp Unfiltered" as a senior producer and panelist appearing regularly on the show. Most recently, he was a co-host of Fox News Channel's "Red Eye" and a Fox News analyst on the network since joining in 2007. Special guests including radio personalities, political pundits, comedians, and journalists will frequently join the roundtable for daily discussions.
Prior to joining HLN as a host and CNN as a political commentator, Cupp co-hosted "Crossfire" on CNN and "The Cycle" on MSNBC. She continues to be a nationally syndicated political columnist, culture critic and author writing regularly for the New York Daily News, Glamour and CNN.com. Her new nightly program is live from New York. Conway Cliff serves as executive producer.
Beginning August 21, HLN's 6a – 8p line up is as follows (all times ET):
6-11am:      Morning Express with Robin Meade (live)
11a-1p:        Across America with Carol Costello (live)
1-3p:           On the Story with Erica Hill (live)
3-5p:           Michaela (live)
5-7p:           Rotation of HLN and CNN Original Series and Forensic Files (taped)
7-8p:           S.E. Cupp Unfiltered (live)
In addition, "Primetime Justice with Ashleigh Banfield" airs live Monday – Thursday, 8 – 9p, and "Weekend Express with Lynn Smith" is weekend mornings, 7a – noon.
ABOUT HLN 
HLN features live coverage of national, regional, lifestyle, and entertainment stories in a fast-paced approachable tone with expert-led, personality driven hosts. HLN is a CNN Worldwide network reaching more than 100 million households in the U.S. CNN Worldwide, a division of Turner Broadcasting System, Inc., a Time Warner Company, is the most trusted source for news and information.