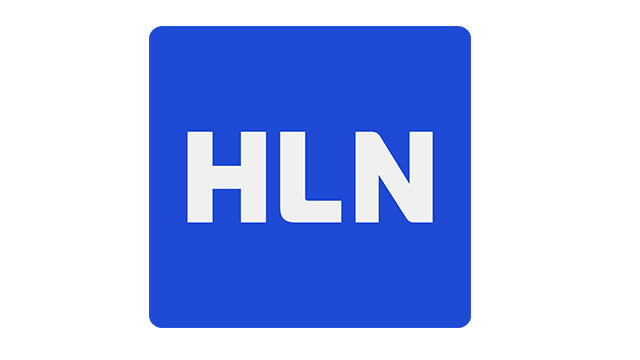 The Hunt with John Walsh
July 19th, 2017
HLN to Premiere Season Four of CNN Original Series "The Hunt with John Walsh," Beginning Sunday, July 30
Double Season of 16 New Episodes Will Air Exclusively on HLN Sundays at 8pm ET/PT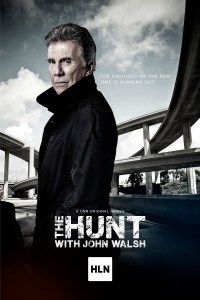 Season four of the acclaimed CNN Original Series The Hunt with John Walsh, which tells stories of ongoing criminal investigations of fugitives, will air exclusively on HLN with a double season of 16 episodes beginning Sunday, July 30 at 8 pm ET/PT. The series' third season was simulcast on CNN and HLN in 2016.
Hosted by Walsh, a passionate victim's rights activist, television personality and founder of the National Center for Missing & Exploited Children, The Hunt is produced by the Peabody and Emmy award winning Zero Point Zero Production. 
Through interviews with victims, loved ones and law enforcement, coupled with new leads, The Hunt provides the public with salient information to facilitate the capture of fugitives profiled in the series. To date, eight cases have been resolved following the airing of those stories on The Hunt. 
"When we launched The Hunt three years ago on CNN, our goal was to bring fugitives – many accused of truly heinous crimes – to justice. We've had a great deal of success with the show and I'm glad to continue the mission now on HLN with 16 weekly episodes," said Walsh.
"We are honored to be working with John Walsh and ZPZ to present this important program that continues to serve the public by spotlighting potentially dangerous fugitives and helping to facilitate their capture.  The Hunt also complements the network's primetime lineup of mystery and investigation programming not only engages the viewer but can actually save lives. It's also a perfect fit for HLN with our emphasis on mysteries and investigations in primetime," said Ken Jautz, executive vice president, CNN.
On Sunday, July 23, at 8pm HLN will air The Hunt with John Walsh: Still Running, a compilation of open cases from prior seasons.
Each new episode of The Hunt With John Walsh will stream live for subscribers on CNNgo (at www.CNN.com/go and via CNNgo apps for AppleTV, Roku, Amazon Fire and Samsung TV) and on the CNN mobile app for iOS and Android.  Episodes will also be available on HLN on demand the day after each premiere on cable/satellite systems, CNNgo platforms and CNN mobile apps.
For a promo of The Hunt with John Walsh, season four, please use the following link.
Following are loglines and airdates for season four of The Hunt:
Sunday July 30 (season four premiere) – The Frozen Prison
Fugitive: Dino Curcio An alleged rapist forces his 17-year-old victim to marry him, then imprisons her in a psychological cage for seven years.
Sunday August 6 – Family Predator
Fugitives: Herman Carroll – A serial child molester preys on young women in his own family for two generations, then vanishes just before his 12-year-old daughter is about testify at his trial. Andre Neverson – A volatile ladies' man with a history of violence allegedly murders his sister and ex-girlfriend when he can't make them do his bidding.
Sunday August 13 – Good Wife
Fugitives:  Bhadreshkumar Patel – Only months after their arranged marriage, a young husband from India allegedly beats his wife to death while the two work an overnight shift in the kitchen of a Maryland donut shop. Berny Figueroa – When a toddler inexplicably dies after spending a day in daycare, doctors determine that the cause of death is blunt force trauma – and the babysitter mysteriously vanishes.
Sunday August 20 – Sacrament of Blood
Fugitive: Pablo Pinto Mata – A Santeria priest allegedly murders his lover, rapes a minor during a "healing" ritual, and molests his step-daughter – all hiding behind the cloak of his religion.
Sunday August 27 – Stolen Innocence
Fugitives: David Bonness – A family man rapes his 12-year-old stepdaughter for five years before she comes forward with the truth – then he goes on the run. Henry Godinez – Two coworkers and roommates become close friends, but soon greed and desperation drives one of them to allegedly murder the other.
Sunday September 3 – The Hunt with John Walsh marathon (6pm-12am ET)
Sunday September 10 – A Final Romance
Fugitives: Lamont Stephenson – An unlikely love affair develops between former high school classmates who reconnected on Facebook – but the whirlwind romance ends with one lover dead and the other on the run.  Elton Jardines – What begins as a rare night out for a group of single moms ends tragically when a random encounter at a gas station devolves into a one-sided shootout that takes two of the women's lives.
Sunday September 17 – The Stolen Child
Fugitives:  Maria Cabrera – A father in the midst of a child custody battle over his son discovers a note announcing that the child's mother has vanished, taking their child with her. Robert Van Wisse – A young mother working as a custodian in an office complex is found raped and strangled in the men's bathroom, but it takes more than 20 years of cold-case work to pinpoint the killer.
Sunday September 24 – School of Lies
Fugitives: Ty and Tisa Yiyara – A convicted sex offender and his girlfriend pose as upright citizens founding a progressive urban school – until they are caught having sex with one of the students. Orlando Orea – In New York City, a construction worker brutally slashes a popular young British man to death in a seemingly random encounter.
Sunday October 1 – Brutal Obsession
Fugitives: Rudy Fernandez – A rejected abusive boyfriend stalks his ex – the mother of his child – trapping and killing her in her workplace. Michael Akerly –  A 61-year-old grandmother is raped by a 37-year-old ne'er-do-well after he lures her to his dungeon-like home.
Sunday October 8 – Death Do Us Part
Fugitives: Peter Chadwick – A Southern California millionaire allegedly murders his wife, and then calls the authorities with a far-fetched claim that a house-painter did it.
Luis Mena – The brutal rape and murder of a flight attendant goes unsolved for 8 years, until the perpetrator's terrified family flees to Mexico to unmask him for authorities.
Sunday October 15 – Enemy Territory
Fugitives: Luis Macedo – A Chicago teen who refuses to declare his allegiance to a violent gang after he stumbles onto their turf winds up beaten and shot to death in an alleyway. O. Kevin Moradian – Accused of killing an Iraq War veteran while driving under the influence, a serial DUI offender flees just as his trial is set to begin.
Sunday October 22 – Bad Cop
Fugitive: Arthur Crabtree – A former police officer who had stalked, assaulted, or attempted to seduce more than five young women over the course of his career is arrested while attempting to hook up for sex with minor girls using internet chatrooms he met on the Internet; he serves his time – then, while out on parole, he flees.
Sunday October 29 – No Way Out
Fugitives: Charles Dawson – In a nightmarish story, a young girl being raped by her stepfather tells her family and the authorities – and no one believes her. Kenneth Cofer – A grudge-fight between acquaintances escalates until one man shoots the other in the head in front of their three mutual friends.
Sunday November 5 – Death In Broad Daylight
Fugitives: Mario Albert Lozano – When two teenagers from different gangs get into an ongoing battle over family and respect, one stabs the other to death in front of dozens of witnesses. Donna Borup – During an early 1980s protest, a member of a radical group blinds a police officer and goes on the run for 35 years.
Sunday November 12 – Factory of Death
Fugitive: Kim Mektrakarn – An undocumented factory worker in southern California vanishes after he blackmails his employers about their illegal employment practices.
Sunday November 19 – The Enemy Within
Fugitive: Matthew Dion An eccentric young father murders his own parents in a haze of rage and drug-addiction – then abandons his own child and flees into the American South.
Lydia Tenaglia, Chris Collins and Craig Shepherd are the Executive Producers of The Hunt with John Walsh, for Zero Point Zero Production Inc., along with Co-Executive Producers Shawn Cuddy and Ted Shillinger.
About CNN Original Series
The CNN Original Series group develops non-scripted programming for television via commissioned projects, acquisitions and in-house production. Amy Entelis, executive vice president of talent and content development, oversees CNN Original Series and CNN Films for CNN Worldwide.  Lizzie Fox, vice president of current programming, supervises production of all CNN Original Series.