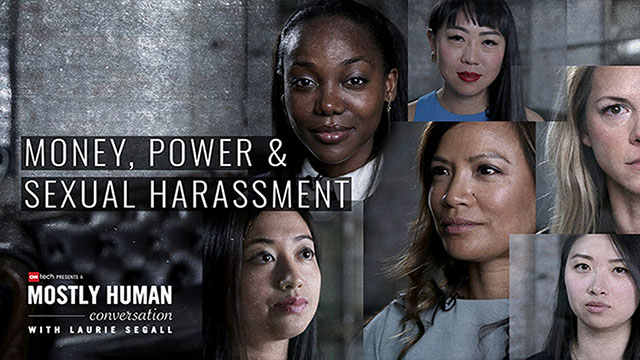 CNN
July 17th, 2017
CNN Tech Presents Mostly Human: A conversation about Money, Power, and Sexual Harassment
Six women's stories reveal systematic sexual harassment in tech
It's a watershed moment for Silicon Valley. Stories of sexual harassment are pouring in and revealing the dark side of one of the most powerful places on earth.
From an investor who exposed himself, to being groped over work dinners, and propositioned over texts and email, six entrepreneurs share their stories of sexual assault with CNN's Laurie Segall and Sara O'Brien.
In a rare sit down interview, CNN Tech talked to six female founders about tech's systemic problems — and their hopes for the future of the industry.
Learn more at cnntech.com/sexualharassment.