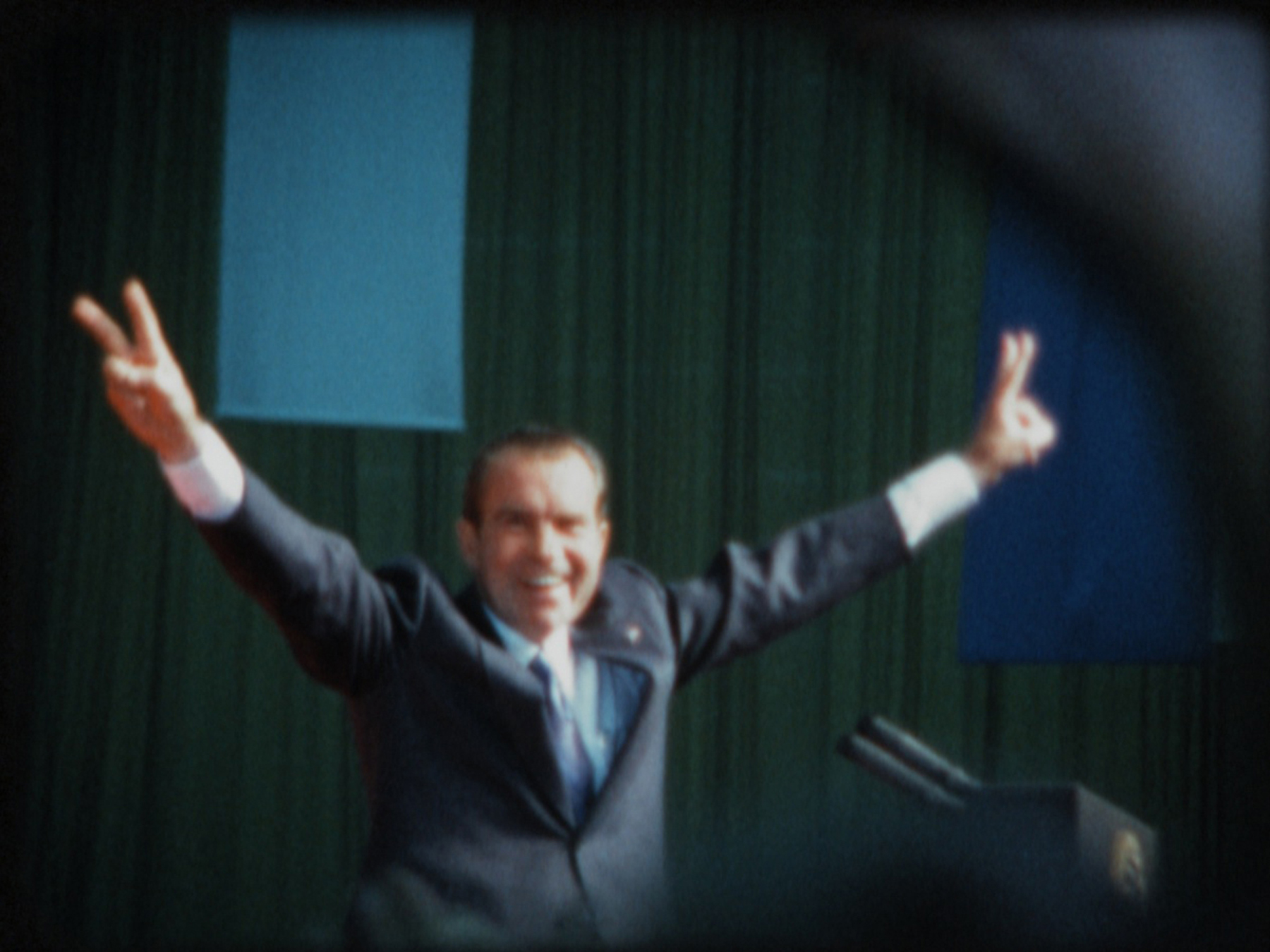 CNN Films
June 30th, 2017
OUR NIXON airs Saturday, July 1 on CNN; Streams via CNNgo Beginning Sunday, July 2
Home movies and archival footage of Richard Nixon reveal personal, public persona of 39th President

45 years after a break-in at the Democratic National Committee offices at the Watergate building complex in Washington, D.C., CNN Films will air Our Nixon, an intimate portrait of the 39th president's time in office told wholly through archival footage.  The two-hour film will air Saturday, July 01, beginning at 8:00pm Eastern.  Our Nixon is co-produced by Brian Frye and Penny Lane.
Much of the film's footage was shot by three of Nixon's top White House aides, H.R. Halde­man (Chief of Staff, 1969-1973), John Ehrlichman (Assistant to the President, Domestic Affairs, 1969-1973), and Dwight Chapin (Deputy Assistant to the President, 1969-1973).  Throughout Richard Nixon's presidency, the men documented their experiences with Super 8 home movie cameras for a unique and personal visual record of their lives and work with Nixon.  The result is an intimate and com­plex depiction of the Nixon presidency as rarely seen.
Our Nixon will also stream live for subscribers via CNNgo (at www.CNN.com/go, and via CNNgo apps for AppleTV, Roku, Amazon Fire, and Samsung TV), as well as via the CNN mobile apps for iOS and Android.  The film will be available for streaming via CNNgo beginning Sunday, July 2 through Dec. 31, 2017, via CNNgo platforms, and CNN mobile apps.
# # #
About CNN Films
CNN Films, celebrating its fifth year in 2017, produces and acquires documentary feature and short films for theatrical and festival exhibition and distribution across CNN's multiple platforms.  Amy Entelis, executive vice president of talent and content development, oversees the strategy for CNN Films; Courtney Sexton, vice president for CNN Films, works day-to-day with filmmakers to oversee projects.  For more information about CNN Films, please visit www.CNN.com/CNNFilms and follow @CNNFilms via Twitter.