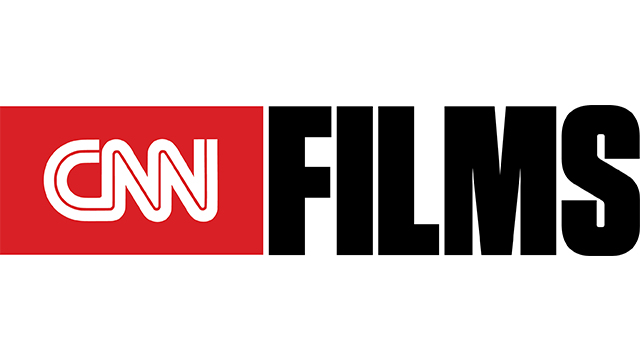 CNN Films
June 19th, 2017
Tribeca Film Institute®, Points North Institute, CNN Films Announce Third Annual Filmmaker Retreat
Camden/TFI Filmmaker Retreat presented by CNN Films to take place in Maine
Tribeca Film Institute® (TFI) today announced the third annual filmmaker retreat in partnership with the Points North Institute and CNN Films. The Camden/TFI Retreat presented by CNN Films kicks off June 19 in Camden and Rockport, Maine and will run for six days, providing five U.S.-based documentary filmmaking teams with professional guidance and mentorship to help them advance their filmmaking careers.
This year's selected projects represent a variety of thought-provoking themes around American culture and social issues, from an exploration of Islamic radicalization, to immigration, birth tourism, reproductive rights, and even national parks. Each tells a unique and vital story that embodies an issue facing Americans today.
Members of each of the five filmmaking teams will attend the scenic retreat in Maine for a series of mentoring sessions, workshops and master classes led by a cross-section of industry experts and professionals. Through these sessions, each filmmaker will advance their filmmaking skills and learn about impact producing, financing, the state of the documentary marketplace, and more.
"We're excited to be hosting this retreat for the third year in a row with our partners CNN Films and Points North Institute," said Amy Hobby, executive director of TFI. "The stories these filmmakers tell are compelling, vital, and relatable. We look forward to helping cultivate their voices and following their future successes, as we have with so many past Camden/TFI participants."
"CNN Films is proud to partner with Tribeca Film Institute and Points North Institute for another incredible summer week of mentoring," said Amy Entelis, executive vice president for talent and content development for CNN Worldwide.  "Along with these very talented established filmmakers, we are pleased to contribute to the development of emerging documentary makers as part of our commitment to the industry," she said.
This year's industry mentors and experts include director/producer Kristi Jacobson (A Place at the Table, Solitary); director/producer/writer Amir Bar Lev (My Kid Could Paint That, The Tillman Story, Happy Valley, Long Strange Trip); Andrea Meditch, Founding Director of Back Allie Entertainment (Grizzly Man, BUCK, Man on Wire, Encounters at the End of the World); Courtney Sexton, vice president of CNN Films; editor/producer Jean Tsien (Miss Sharon Jones!, Dixie Chicks: Shut Up & Sing, Scottsboro: An American Tragedy; Please Vote For Me); and Sue Turley, president, ro*co films productions.
"The five projects chosen for this year's Retreat continue our tradition of supporting early-career filmmakers whose diverse stories shed light on the social and cultural shifts happening in American life today" said Points North Institute's executive director Ben Fowlie. "Retreats like this are an essential part of the creative process. We're thrilled to work alongside CNN Films, the Tribeca Film Institute and an incredible group of mentors to guarantee that these vital stories find their way into the world."
The retreat participants are:
BELLY OF THE BEAST – Erika Cohn (Director/Producer); Angela Tucker (Producer)
BELLY OF THE BEAST intimately chronicles the journey of women fighting reproductive injustice in their communities.
BORDER SOUTH – Raul O. Paz Pastrana (Director/Producer/Cinematographer); Ellen Knechel (Editor/Co-Producer)
Since 2014 Mexico has deported more immigrants than the United States, becoming an expansion of the U.S. Southern Border and forever changing the migrant trail. Through a series of portraits BORDER SOUTH melds ethnography and cinema-verité to explore the harsh physical environment and brutal journey of undocumented Central American immigrants crossing Mexico towards the United States under these new conditions.
HOW TO HAVE AN AMERICAN BABY – Leslie Tai (Director/Producer); Jillian Schultz (Co-Producer)
There is a city in Southern California that is teeming with pregnant women from China. Through a network of deeply personal vignettes, this film traces the human supply chain of the booming shadow economy of Chinese birth tourism from Beijing and Shanghai to Los Angeles—chronicling the fortunes and tragedies that befall the ordinary people caught in the web of its influence.
THE MOUNTAIN AND THE MAGIC CITY – Bridget Besaw (Director/Producer); Ben Severance (Director/Producer)
In the shadow of a mountain, a place once known as the Magic City stands as a symbol of the American heartland, abandoned by industry and disappearing back into the forest. THE MOUNTAIN AND THE MAGIC CITY is an intimate portrait of neighbors forced to confront the issues dividing America today when a controversial national park comes to town.
THE YOUTH – Eunice Lau (Director/Producer); Arthur Nazaryan (Director/Producer)
THE YOUTH explores a father's search for answers after his firstborn is arrested in an FBI sting operation and accused of attempting to join ISIS in Syria. Through the journey of Yusuf Abdurahman and his family, THE YOUTH will confront issues of Islamophobia, the rise of radical Islam, and seek to understand what it means to be Muslim in contemporary America.
Of the five projects that participated in the retreat in 2016, both THE FAMILY I HAD and NO MAN'S LAND (originally MALHEUR) were completed and premiered at the 2017 Tribeca Film Festival®.  THE FAMILY I HAD was co-directed and co-produced by Katie Green and Carlye Rubin, and NO MAN'S LAND was directed and produced by David Byars and produced by Stash Wislocki. The other projects and filmmakers from 2016 were A Woman's Work, Yu Gu (Director/Producer) and Elizabeth Ai (Producer); Two Gods, Zeshawn Ali (Director/Producer) and Aman Ali (Producer); and Gay Talese, Myles Kane and Josh Koury (Co‐Directors). Of the 2015 projects, THE REAGAN SHOW also premiered at the 2017 Tribeca Film Festival and was acquired for broadcast by CNN Films.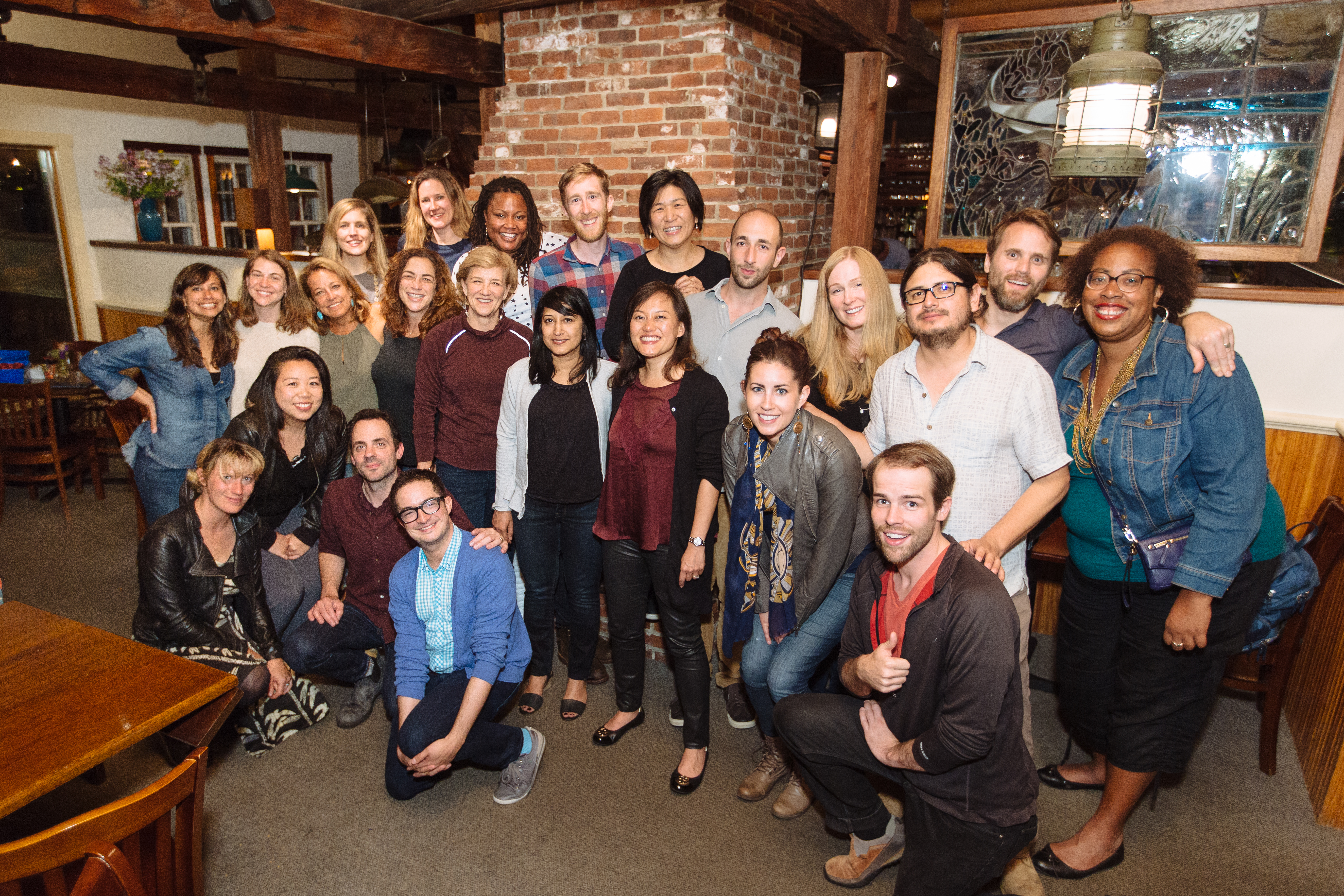 courtesy of TFI
About Tribeca Film Institute (http://www.tribecafilminstitute.org) 
Tribeca Film Institute champions storytellers to be catalysts for change in their communities and around the world. Each year, we identify a diverse group of exceptional filmmakers and media artists then empower them with funding and resources to fully realize their stories and connect with audiences. Our education programs empower students through hands-on training and exposure to socially relevant films, offering young people the media skills necessary to be creative and productive global citizens. We are a year-round nonprofit arts organization founded by Robert De Niro, Jane Rosenthal, and Craig Hatkoff in the wake of September 11, 2001.
Points North Institute (www.pointsnorthninstitute.org)
Established in 2016, the Points North Institute is the launching pad for the next generation of nonfiction storytellers. Building on the success of the Camden International Film Festival, which is now entering its 13th season, the Points North Institute's mission is to bring together a unique, interdisciplinary community of filmmakers, artists, journalists, industry leaders and local audiences, forming a creative hub on the coast of Maine where new stories and talent are discovered, collaborations are born, and the future of nonfiction media is shaped. Programs include the annual Camden International Film Festival and Points North Forum, as well as a year-round calendar of artist development initiatives that nurture the careers of diverse nonfiction storytellers and help them develop a stronger artistic voice. The 2017 Camden International Film Festival and Points North Forum will take place September 14 – 17 in Camden, Rockport and Rockland, Maine.
About CNN Films and CNN Worldwide
CNN Films, celebrating its fifth year in 2017, produces and acquires documentary feature and short films for theatrical and festival exhibition and distribution across CNN's multiple platforms.  Amy Entelis, executive vice president of talent and content development, oversees the strategy for CNN Films; Courtney Sexton, vice president for CNN Films, works day-to-day with filmmakers to oversee projects.  For more information about CNN Films, please visit www.CNN.com/CNNFilms and follow @CNNFilms via Twitter.  CNN Worldwide is the most honored brand in cable news, reaching more individuals on television, the web and mobile devices than any other cable news organization in the United States. Internationally, CNN is the most widely distributed news channel, reaching over 348 million households.  CNN Digital is the #1 online news destination across all platforms, with more unique visitors and video starts than any other competitor. CNN's award winning portfolio also includes CNN Original Series, which develops non-scripted programming for television via commissioned projects, acquisitions and in-house production.  CNN Films produces, commissions and acquires documentary feature and short films for theatrical and festival exhibition, as well as for broadcast and other distribution across CNN's multiple platforms.  Additionally, CNN Newsource is the world's most extensively utilized news service partnering with over 1,000 local and international news organizations around the world. CNN is a division of Turner Broadcasting System, Inc., a Time Warner Company.
# # #