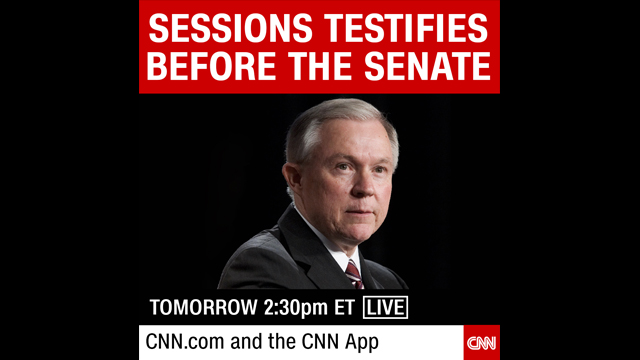 CNNgo
June 12th, 2017
CNN To Live Stream AG Jeff Sessions Testimony
CNN will live stream Attorney General Jeff Sessions' testimony to the U.S. Senate intelligence committee beginning at 2:30PM ET, Tuesday June 13th across platforms.
The CNN live stream will be available for U.S. and international desktop and mobile web users, and through tablet and mobile apps. It will also be available on Roku and Amazon Fire TV devices unauthenticated.
The live stream will add to CNN Politics' live coverage and analysis across TV and digital platforms.