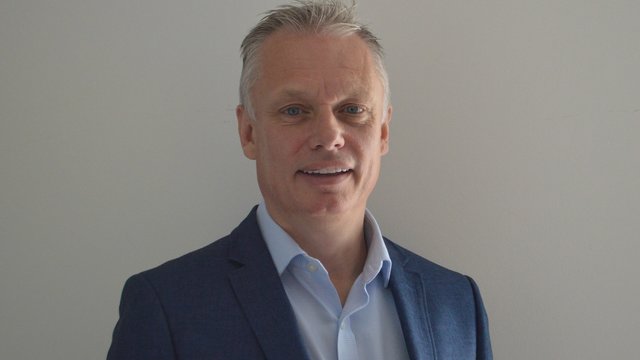 CNN Commercial
June 7th, 2017
CNN International Commercial transforms insight and AI capabilities through creation of Audiences and Data group
CNN International Commercial (CNNIC) is investing in industry-leading data insight, analytics and artificial intelligence (AI) capabilities as it evolves the way that advertisers can partner with CNN for pan regional TV and digital campaigns that are fully accountable, regardless of the platform.
These capabilities reflect the way that CNN now works with advertisers on pre-dominantly multiplatform brand solutions in a dynamic pan-regional trading environment. A new Audiences and Data centre of excellence is established within CNNIC, replacing the linear-focused research function which has traditionally relied on industry surveys for audience insight. Headed by data scientist Mark Sear, who joins from EMC Consulting, the Audiences and Data group will harness data to spearhead innovation across all parts of CNN's international business and deliver cutting-edge evidence-based solutions for CNNIC's clients.
Areas of focus for the newly-created group include:
Predictive analytics for audience segmentation and engagement
Use of AI to develop dialogue between brands and audiences as part of the digital advertising experience
Advanced partnerships and systems integration between CNNIC and brands, tech companies and universities
Development of advanced audience measurement metrics to complement, and eventually replace, the existing linear-focused survey data
Using data science in this way gives CNN and its clients deeper engagement with vast international audiences across linear, digital, mobile and social platforms. It also enables greater insight beyond traditional pan-regional media measurement surveys to understand audience behaviour and inform strategic, editorial and commercial decision-making. The same approach will develop CNNIC's commercial data proposition through cutting-edge partnerships with clients and build on the success of CNN Audience Insight Measurement (AIM), which targets commercial content to audience segments, optimises campaigns and provides meaningful business insights to brands.
Leading these initiatives is Mark Sear, reporting directly to Rani Raad, President, CNN International Commercial. Mark has an impressive track record, most recently as Chief Technology Officer of Big/Fast Data and Analytics, EMEA, at EMC Consulting. Achievements include building predictive analytic solutions for media companies and integrating dozens of data sources for Havas to impact advertising engagement between brands and consumers.
"For 35 years the pan regional TV sector has relied on recall surveys, the power of the brand and smart commercial solutions to deliver value to clients and generate revenues," said Rani Raad. "The creation of our Audiences and Data group, led by Mark's vision, is part of the transformation of our business to put data at the very heart of everything we do across all platforms. For our clients, this means greater insight into the planning, execution and reporting of campaigns to generate deeper engagement with CNN's audiences and, ultimately, yield better results."
"Harnessing the explosion of data across pan-regional media is a huge opportunity and a mammoth task for any organisation," said Mark Sear, Vice President, Audiences and Data, CNN International Commercial. "CNN's advantage is that we are leaders in content, already have international audiences at scale and are well ahead of the competitive set in understanding behaviour and targeting in a smart way. These investments in artificial intelligence and data science will bring greater understanding and value to CNN's international business and open up new conversations about how brands can work with us."
Notes to Editors:
For more information, please contact:
Dan Faulks VP, Communications CNN International Commercial Tel: + 44 20 7693 1362 Dan.Faulks@turner.com
About CNN International Commercial
CNNI Commercial (CNNIC) is responsible for CNN's intercontinental commercial operations, spanning a diverse multiplatform portfolio across five continents. Its strategy is to grow CNN's dominance in the pan-regional TV market while accelerating growth through digital and data capabilities. This includes monetising and growing linear and digital news brands such as CNN International, CNN en Español, CNN Arabic, Great Big Story, CNN Style and CNN Money, and a number of other verticals and local properties. CNNI Commercial delivers best-in-class, award-winning cross-platform ad sales, brand and marketing solutions underpinned by advanced digital expertise and data insight. It operates a Content Sales and Licensing business called CNN Access, which offers a suite of consultancy, content and CNN-branded initiatives around the globe as well as establishing strategic partnerships to serve new audiences. The organisation's branded content studio, Create, has been producing award-winning multiplatform content for clients for over ten years. CNNI Commercial is part of Turner, a Time Warner company. For more information, visit http://commercial.cnn.com