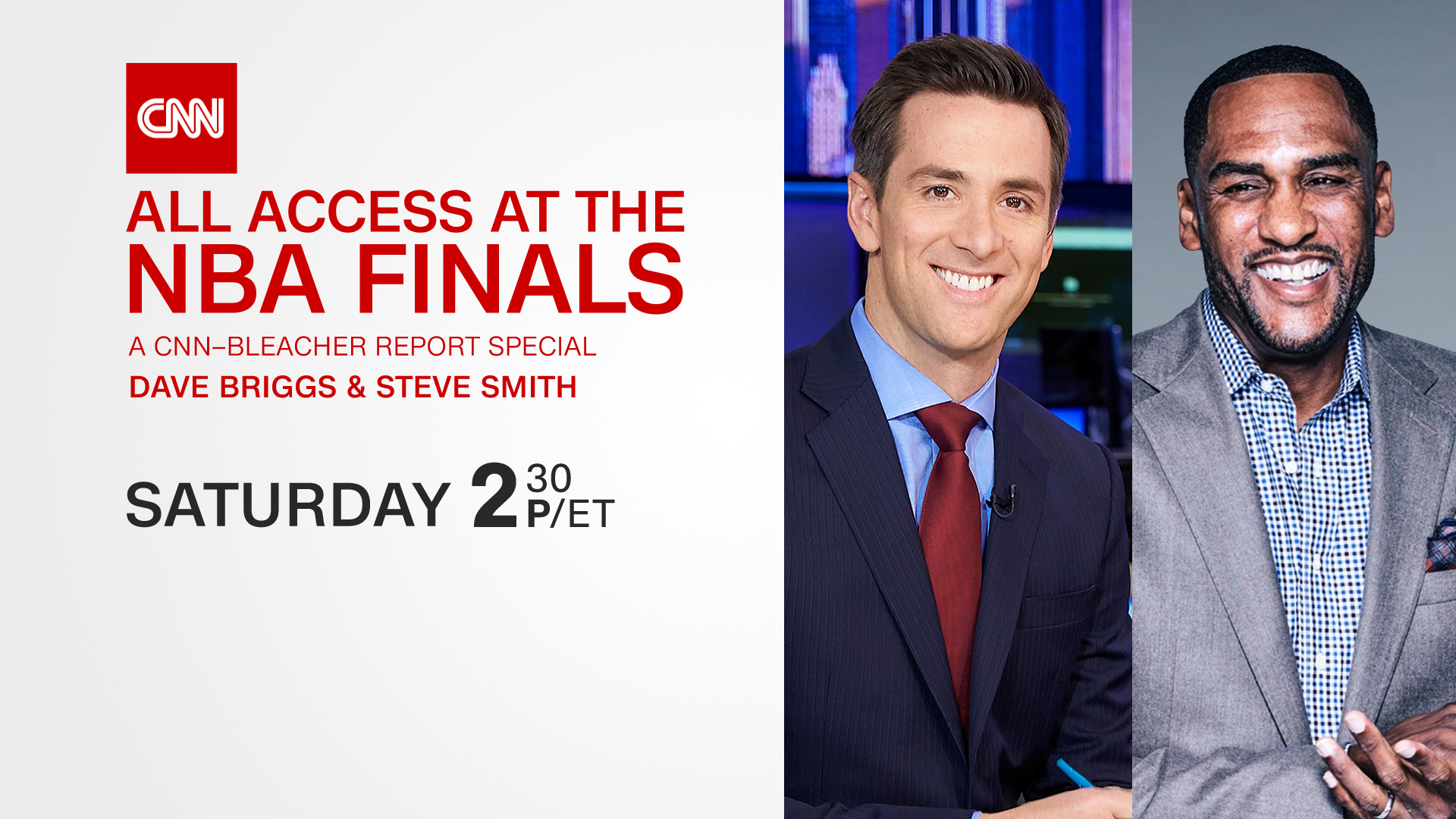 CNN
June 2nd, 2017
CNN PRESENTS "All Access at the NBA Finals: A CNN-Bleacher Report Special"
Hosted by CNN's Dave Briggs and NBAtv Analyst Steve Smith
Airs Saturday, June 3 at 2:30PM/ET
CNN takes you inside one of the most exciting events in sports featuring the biggest stars in basketball. Join CNN's Dave Briggs anchoring from the NBAtv headquarters in Atlanta, and CNN Sports Contributor Steve Smith from the Golden State Warriors practice facility in Oakland, California, leading our all access coverage of the NBA Finals.
As the Cleveland Cavaliers and the Golden State Warriors meet for a third straight year, "All Access at the NBA Finals" will look into the stars of each team: LeBron James, Stephen Curry, Kevin Durant and Kyrie Irving. CNN Sports Correspondent Andy Scholes will also take a deeper dive into the evolution of LeBron James, from teen basketball sensation to cultural icon.
The half hour special will feature an interview with Golden State Warriors interim head coach Mike Brown and behind-the-scenes content gathered by Turner Sports, including a ride along with Warriors superfan and rapper MC Hammer, and an all access tour of the team's locker room on game day.
"All Access at the Final Four: A CNN-Bleacher Report Special" airs on CNN, Saturday, June 3 at 2:30PM/ET.