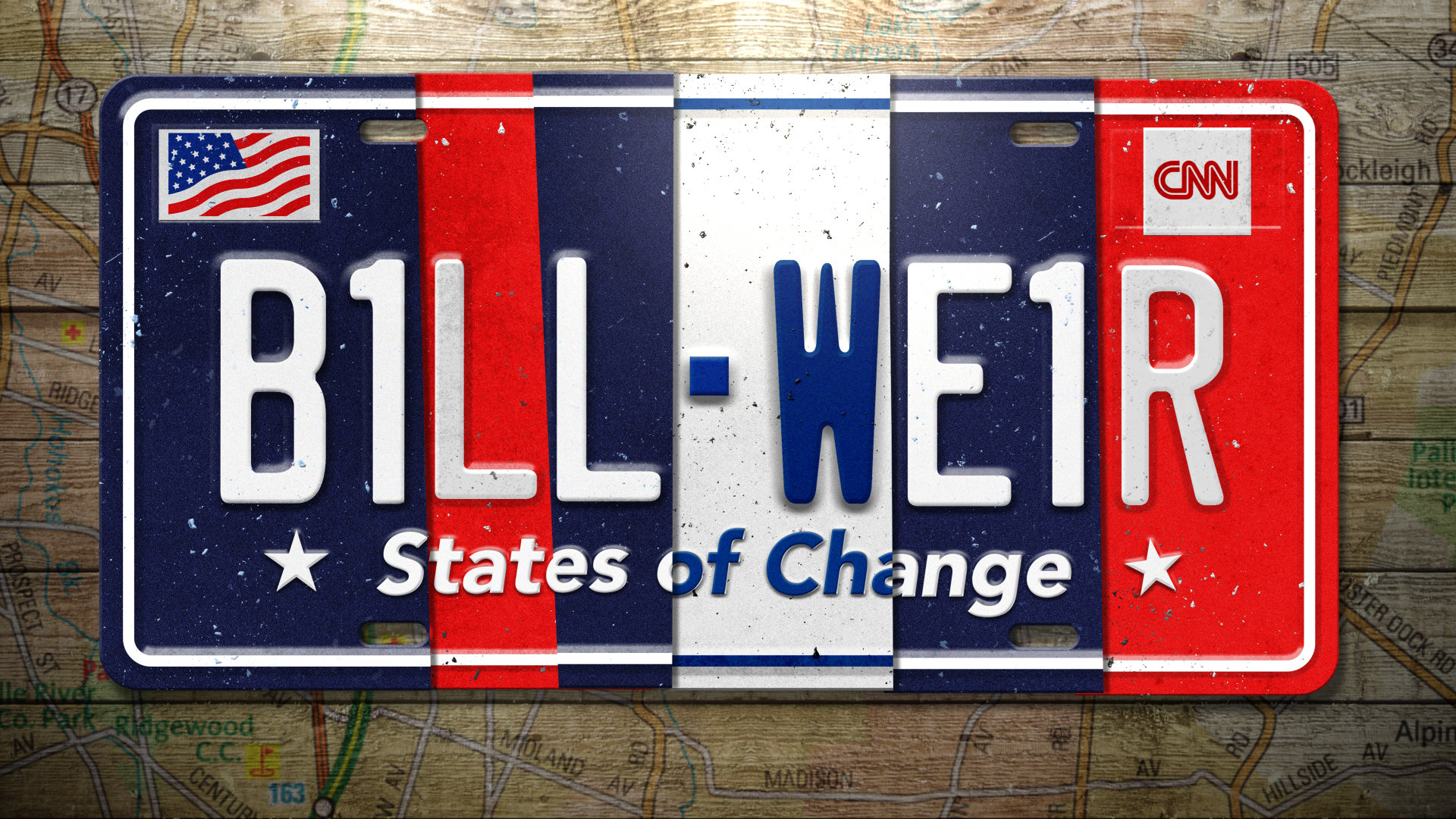 CNN
May 31st, 2017
One-hour special "Bill Weir: States of Change" airs Saturday, June 3rd at 9PM/ET
After traveling the globe as host of CNN's
The Wonder List
, Bill Weir brings his signature storytelling home to explore a divided America for a new upcoming television and digital special.
Featuring unique video shorts, as well as a timely discussion around the themes of politics, race and religion, 
Bill Weir: States of Change
will air
Saturday, June 3rd
at
9PM/ET
on CNN U.S. and CNN International.
Inspired by his nomadic childhood moving around the country, Weir delves into his own — and America's – past to examine a nation divided under the current political climate. From the inner city to the rural countryside, he uncovers surprising revelations within families and a country searching for connection and understanding in an age of epic change.
Guests include:
Chris Arnade
, Photographer and writer
S.E. Cupp
, HLN host and CNN Political commentator
Jennifer Granholm
, former Governor of Michigan and CNN Political commentator
Wesley Lowery
,
Washington Post
National reporter and CNN contributor
DeRay Mckesson
, American Civil Rights activist
Charles Ramsey
, former DC and Philadelphia Police Chief and CNN Law Enforcement analyst
Colin Woodard
,
Portland Press Herald
, State & National Affairs writer
The one-hour digital special depicting the journey,
Bill Weir: States of Change
– 
Homecoming
, will be available to stream via unauthenticated access on
CNNgo
Friday, June 2nd
via CNN apps available on iOS and Android devices, Apple TV, Roku, Amazon FireTV, and Android TV.
The Wonder List with Bill Weir
returns to CNN this fall.
###